The world of glitz and glamour is the most attractive to someone who is not a part of it. It looks like the best thing in the world from a distance. There is money, fame and recognition. People look up to you, emulate your style and behaviour and you become role models for millions. So why would Bollywood actresses quit acting or this industry?
Well, what people don't realise is, that with the money and fame comes the dark side. One has to deal with sexism in the industry, the ruthless movie mafia and the unsaid "validity" date that actors come with.
The "validity date" applies mostly to actresses who are expected to leave the industry after they get married, to start a family and have children. Some try to make a comeback like Madhuri Dixit and Karisma Kapoor. But there are plenty of actresses who just left one day and faded from public memory quickly. Why did these Bollywood actresses quit acting? Marriage was certainly not the reason. Then what was?
Actress Zaira Wasim is in the limelight at the moment for her decision to leave Bollywood. There are many like her who left the industry for reasons of their own.
We tell you why these 5 Bollywood actresses quit acting
Zaira Wasim left for her imaan and has spoken of her depression before.
Koena Mitra did not get offers after her botched-up nose job.
Tanushree Dutta left for the US traumatised by alleged harassment by Nana Patekar.
Mamta Kulkarni got too involved with the underworld.
Mallika Sherawat was too outspoken and refused to be intimate with her co-stars off screen.
1. Zaira Wasim
One of the most promising young stars, Zaira Wasim who made her mark in movies like Dangal and Secret Superstar announced that she was calling it quits on her Instagram post. She stated: "I am not truly happy with this identity i.e my line of work" and described the workings of Bollywood as an "environment that damaged my peace, imaan and my relationship with Allah."
Her announcement received polarised reactions with some praising the young actress for her courage to speak up and wishing her luck with her future endeavours while some believed that there was an external pressure on Wasim to take the step she had taken.
Wasim had earlier opened up about being diagnosed with depression and anxiety and she is suffering from suicidal tendencies, self-loathing and nervous breakdowns. In 2017, she was also trolled terribly when she uploaded a photograph with the then J&K Chief Minister, Mehbooba Mufti. She later apologised on social media and removed the post.
2. Koena Mitra
Her name features in almost all lists that talk about botched-up plastic surgeries. While the list also features a number of other actresses, Koena's surgery hit her hard. She was a prominent item girl with chart-busters like Saki Saki from the film Musafir. Koena
Mitra underwent a nose job which completely disfigured the shape of her nose. Apart from the surgery gone wrong, Mitra also had an extended recovery period where she missed out on a number of opportunities that were grabbed by other actresses.
After her recovery, the fraternity refused to cast Mitra in movies saying that she did not look glamorous anymore. She was last seen in an acting role in Apna Sapna Money Money and then a cameo in Heyy Babyy. Subsequently, she went to LA and studied film editing. She is settled there now.
3. Tanushree Dutta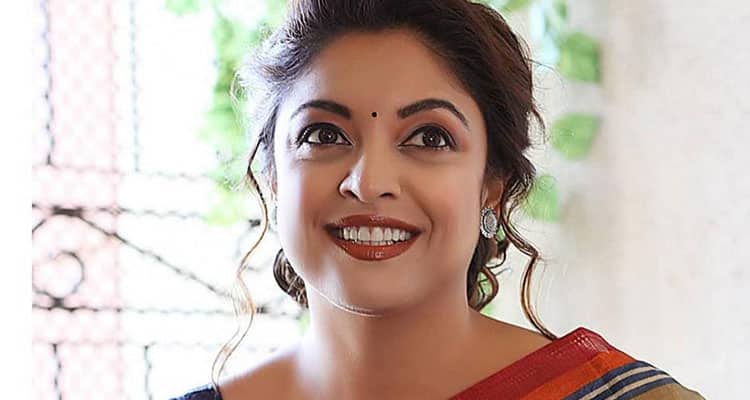 If it hadn't been for her starting the #MeToo movement in India, we would never have known why she quit acting altogether. The actress accused Nana Patekar of harassing her when she was shooting for an item song for the movie Horn Ok Pleassss in 2008.
She went to the USA shortly after the incident and after almost a decade, during an interview, opened up about how she faced sexual harassment on the sets of the movie during rehearsals by Nana Patekar.
Janice Sequeira, a journalist, backed her allegations, claiming to be an eyewitness of the incident as she explained about the situation on her twitter profile. While Dutta had to bid goodbye to the industry, Nana Patekar continues to work in the Hindi and Marathi film Industry.
4. Mamta Kulkarni
She was a bombshell back in the 90s, thanks to her bold appearance in movies and her overall fiery personality. And, she was dishing out back-to-back blockbusters, with the biggest stars of the era. She made her debut with Saif Ali Khan in Aashiq Awara for which she was awarded the Best Debut Award. She also worked with Govinda, Salman Khan and Akshay Kumar, and in a span of two years, she had already signed a dozen movies. Film producer Madan Mohla says, Mamta's mother was the reason behind her downfall, as she was greedy and forced her daughter to sign films recklessly.
Mamta came in touch with director Raj Kumar Santoshi, who gave her an item number in the film Ghatak. A quarrel between Santoshi and Mamta, led to Santoshi forcing her out, but after reported intervention by underworld don Chhota Rajan, Santoshi took her back, but altered her role badly. Her item number Koi Jaye To Le Aaye was a superhit though.
Mamta then accused Santoshi of forcing her on the casting couch in the year 1997. Everyone in the fraternity started avoiding her due to her connections with the dreaded underworld. Her films tanked at the box office and there was no redemption for Mamta's career.
The shirtless cover image of Mamta on Stardust was the final nail in the coffin, which created a national uproar which led to Mamta's father leaving both his wife and daughter.
Mamta then disappeared and no one in the film industry had any idea about her whereabouts. In 2016, Mamta was embroiled in a drug scandal along with her husband Vicky Goswami.
5. Mallika Sherawat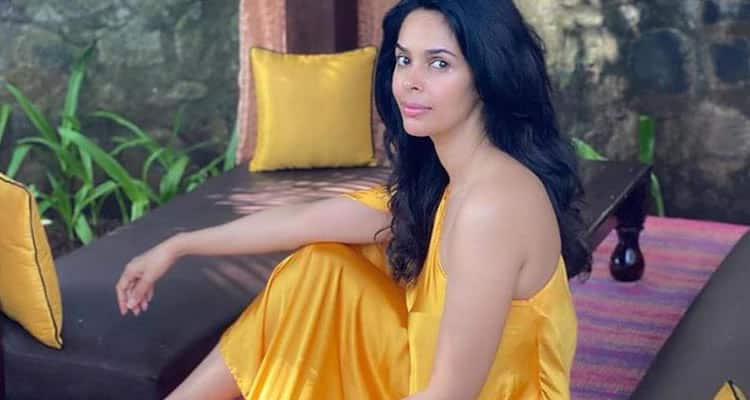 She is best known for films like Murder, Hiss, Double Dhamaal and was known as the "hottest actress" in Bollywood at one point of time.  In fact, producers thought frying an egg on her belly would be a good idea to show how "hot" she was. But Mallika despite bagging a few roles in Hollywood projects, had vanished from the scene for quite some time.
In a recent interview she said that people found her too outspoken and didn't want to give her work and most often the heroes would ensure their girlfriends got her roles. The heroes also wanted to get intimate with her off-screen. They told her if she was so daring and bold on screen why couldn't she be the same off it.
In an interview to PTI she said: "I was thrown out of projects because heroes would say 'why can't you be intimate with me? You can do it on screen, what's the problem in doing that with me in private?' I've lost so many projects. It's very reflective of the society, what women deal with in our country."
No wonder Mallika Sherawat vanished from the scene one fine day. She settled abroad and except for her annual appearance in Cannes she was completely off Bollywood. The lady is now attempting a comeback with a small screen role in ALT Balaji's horror comedy Boo, Sabki Phategi.
Can you think of any other plausible reasons why Bollywood actresses quit acting?