Faced with fading looks and less scope for roles
Bollywood actresses know well that fame doesn't last for too long; looks fade away and that talent comes with a shelf life and once they become mothers, life takes on newer challenges.
They realise the need to use their fame and looks to start new business ventures which will eventually secure their future, once they are no longer the rage they once were and to balance the growing demands of being a celebrity mother.
Their celebrity name, fame and ready inventory of cash makes it easy for these actresses to start something they have dreamt of and are passionate about and balancing their time between kids and family responsibilities as well.
Pepisco CEO Indra Nooyi's refreshingly honest admission about the challenges faced by working mothers says it all. "Every day you have to make a decision about whether you are going to be a wife or a mother, in fact many times during the day you have to make those decisions," Nooyi told the owner of The Atlantic at the Aspen Ideas Festival.
Here are a few mompreneurs of Bollywood who can inspire others.
Related reading: Why a mompreneur has perks and not challenges

Shilpa Shetty
Shilpa had a rather mundane stint in Bollywood but her entrepreneurial skills can surely be applauded.
She has launched her perfume S2, invested in the Iosis Spa to become its co-owner and launched fitness DVDs. She along with her husband, Raj Kundra, a business tycoon, held a stake in the Indian Premier League's team Rajasthan Royals which, it is believed, they have sold off now.
Lara Dutta
Ex-Miss Universe and Bollywood actress Lara Dutta Bhupathi has recently started her own production company, Bheegi Basanti, and has also launched her sari collection in association with Chabbra 555. She also has brought out a fitness DVD on prenatal yoga.
Twinkle Khanna
While her short Bollywood stint was nothing to write home about, Twinkle Khanna Kumar has been a successful interior designer ever since. Along with mother Dimple Kapadia, Khanna also runs label "White Window", selling home decor, apparel, and designer candles under the brand "Faraway Tree". Khanna's latest enterprise is writing columns and she's recently penned a book, Mrs. Funny Bones, which is believed to be a laugh riot.
Related reading: From being perfect partners to adorable parents; Akshay Kumar and Twinkle Khanna always win the cake!
Malaika Arora Khan, Sussanne Khan, Bipasha Basu
Bollywood sirens Malaika Arora Khan and Bipasha Basu, along with Sussanne Khan, the ex-wife of Hrithik Roshan, have merged their business acumen together to form The Label Life, a lifestyle and fashion brand.
Madhuri Dixit
Not just a dancing diva and a top actress of her times, Madhuri Dixit is honing her entrepreneurial skills by scaling up her online dance academy, and is also dabbling with investments in the digital medium.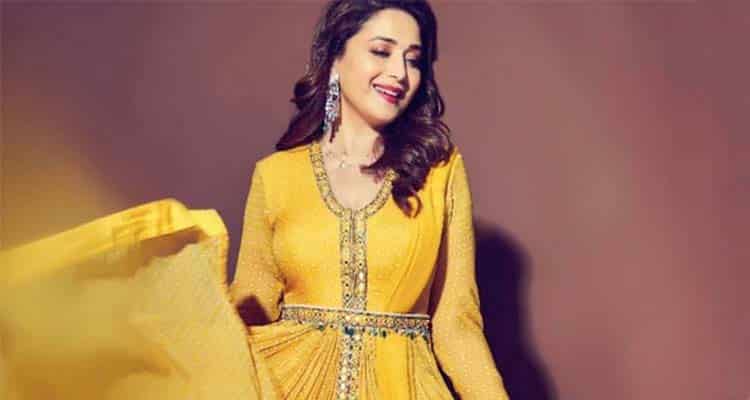 The savvy actor is exploring the digital medium at multiple levels, including retailing her clothing brand 'MADZ' through the e-platform. Madhuri says it is just the beginning of what will hopefully be an interesting entrepreneurial journey.
Is it a good idea to start a business with my husband? How do I safeguard my personal relationship with him?
Anushka Sharma: Breaking down stereotypes in her personal and professional life