They were meant to be, until they weren't. Here are some celebrity couples that popped the question but never made it down the aisle.
1. Abhishek Bachchan and Karisma Kapoor
The star couple, who were at the peak of their career were engaged to be married. The fans were ecstatic. It would have been the royal wedding of Bollywood. The families and the fans, who were looking forward to the wedding were in for a massive shock when their engagement was called off, a few months after the announcement. Jaya Bachchan, Abhishek's mother said it was solely her son's decision to call off the wedding. The real reason still remains elusive. Whether it was Babita (Karisma's mother) who had played a part in the break up by demanding a pre-nuptial agreement to be drawn, or it was the decision of the couples to part ways in a friendly manner, no one knows. Speculations were that the two families could not come to an agreement that made this union fall apart. The couple now maintains a cordial relationship.
2. Raveen Tandon and Akshay Kumar
The 90's saw these two stars shack up off-screen and the news of their engagement was announced by Raveena in a Stardust interview. Reports were that they were already engaged secretly. Since Raveena's tip tip barsa paani set the film industry on fire and Akshay's Khiladi was a massive hit, they kept things under wraps so as not to lose fans. There were speculations about Akshay's playboy attitude and also the fact that he did not want Raveena to be in the show business once they got married. Raveena claimed he was engaged to two other women by the time they got engaged. After a point of time when the news could not be contained and Akshay was being hooked up with many star women, Raveena took the step of breaking the engagement. And there ended another Bollywood glam marriage.
Read more: Lost virginity at the age of 15 and much more…shocking sex confessions of Bollywood celebs!
Read more: 5 times celebs showed us how to do shaadi right!
3. Katrina Kaif and Ranbir Kapoor
After the split from their respective partners, these two top-of-their-game stars got together with a romance that started with the movie Ajab Prem ki Gazaab Kahaani. It is rumoured Ranbir was double timing Deepika with Katrina, which led to the break up in the first place. Ranbir stated that their busy schedule did not leave them with time to get married but they would be married by the end of 2016. Well, with more film contracts coming in and each seeking professional excellence, the couple split after a few months, crashing many dreams.
4. Salman Khan and Sangeeta Bijlani
Our own Sallu bhai was engaged once to the former Miss India Sangeeta Bijlani. The news of their romance and engagement took the media by flames. However, the couple split suddenly; despite the wedding cards being printed. Salman said it was infidelity from his partner that made him take this decision. No wonder he does not want to get engaged and suffer a heart break again. Once bitten twice shy, Salman?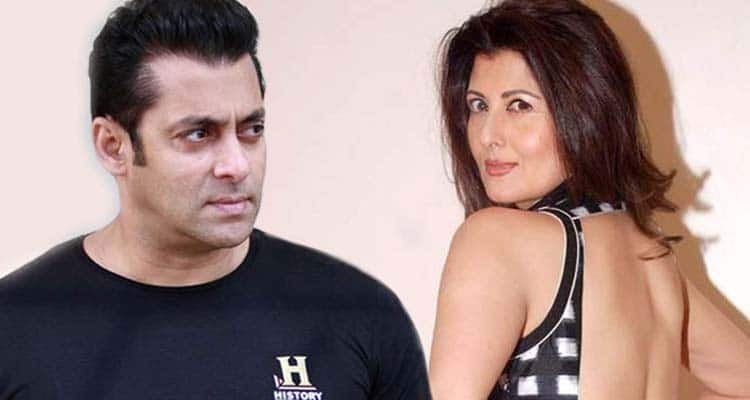 5. Madhubala and Dilip Kumar
Madhubala is a loved actress of all times in Bollywood. Dilip and Madhubala were engaged to be married. But it is said that Dilip Kumar wanted Madhubala to quit the show business after marriage. When Madhubala denied (like she should), the engagement was called off. Later the starlet married Kishore Kumar.
Heartbreaks are universal. Not even Bollywood biggies have it easy. However, in the show business, whatever the relationship status, the show must always go on.
Forgot wedding date! Don't worry Bollywood celebs forget them too including Twinkle Khanna