Films in Bollywood have always had a traditional story plot. Rich girl meets poor boy, they fall in love, the girl's folks oppose. Somehow after much effort – a few songs, dances and fights later, the boy convinces her parents and they get married to live happily ever after. There are just about a handful of love stories in Bollywood that are realistic yet keep the viewer hooked to the seat. Here's a list of 5 such films.
1. Saathiya
Starring Vivek Oberoi and Rani Mukerji, this film has shown innocent love at first. The two see each other on a local train in Mumbai. He starts to follow her and eventually they fall in love. She is studying to become a doctor and he has his startup. The parents are not happy about the choices their kids have made. Despite this, the two go ahead with a registered marriage with their friends as witnesses and she continues staying at her parents' place. However when her parents start hunting for grooms, she discloses the truth and moves in with him. The film very realistically shows how the two struggle at first to cope up with each other's differences without the support of the family. Their arguments in the marriage after moving in together is also something every newly married couple can relate to.
Moreover, the story is narrated as a flashback which keeps viewers hooked. Guest appearances by Shahrukh Khan and Tabu as a couple who try to deal with a car accident in which Rani gets badly hit is very thoughtfully written and picturised. All in all, it's a film that has shown love in all its stages that most couples from urban India will relate to effortlessly.
2. Jab We Met
Another classic film with Kareena Kapoor and Shahid Kapoor showcasing their first meeting on a train. The performances of both the actors are extremely real. Kareena plays the character of Geet, a Punjabi girl who incessantly talks while Shahid portrays the character of Aditya Kashyap, an industrialist who has been ditched by his lover. From the time they meet, to the number of times they miss the train and the royal welcome they get at a Bathinda home all have an honest feel to it. The film has intelligently shown that love can happen more than once if you meet the right person.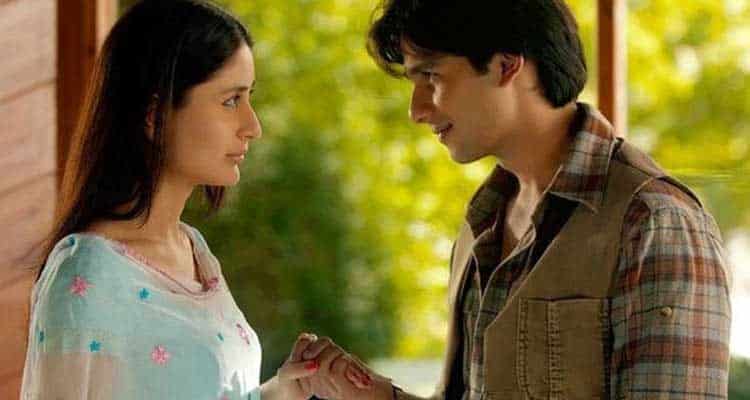 Read more: A list of '90s romantic comedies you should not miss!
Read more: Here's a movie that explores an Indian millennial's journey of falling in love
3. Hum Dil De Chuke Sanam
"First marriage, then love" say many Indian parents. The story of Hum Dil De Chuke Sanam depicts just that. Starring Salman Khan, Aishwarya Rai and Ajay Devgn, the film has shown how Nandini's (Aishwarya) husband, played by Ajay, takes her to Italy to unite her with her lover, played by Salman. In the process, she realises the vows she took while getting married and decides to meet her lover, only to tell him that she has truly understood the meaning of love and marriage. She also explains that she would have to go back to stay with her loving and caring husband. The film does have all the Bollywood masala in it for being commercially successful, yet the underpinning thought of the film is an honest depiction of many Indian women who have had lovers but finally had to stay in a marriage and find love in their husbands.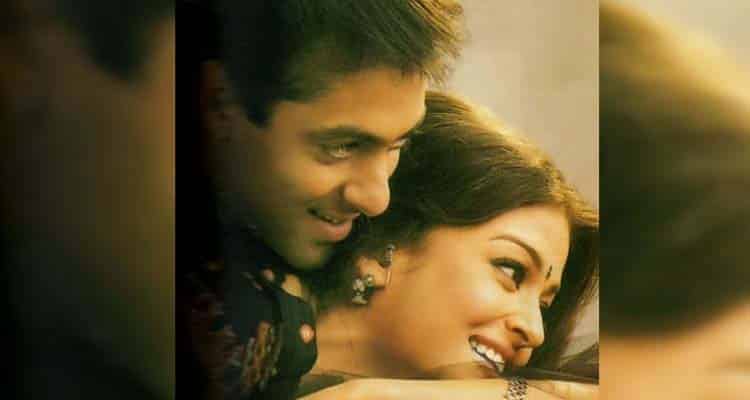 4. Sairat
In the Maharashtrian rural landscape, Sairat is a Marathi film starring new actors in their teens. Aarchi and Parshya's love story is breathtaking. Although the plot of the story is clichéd where she is rich and he is poor, the story progresses in a manner that many of us would not have imagined from a commercial Marathi love story. The two soon realise that they might have made a mistake by running away for Aarchi is unable to adjust to the life that Parshya can afford to provide her. They fight, argue and Parshya even contemplates suicide. After a few years, they find solace in each other's companionship and begin to do menial jobs to make ends meet. The climax of the film is so unexpectedly true that the viewer begins to feel like he's living with the characters of Aarchi and Parshya. If you've ever seen 'Satyameva Jayate', a talk show by Aamir Khan, you'd see how parents in Haryanvi villages go to the extent of murdering the couple if they get married out of their clan. Sairat may be a true story of such a couple.
All these films are a must watch for couples. In every movie, you will surely find moments, scenes and characters that you can truly relate to.