We have always borrowed from Hindi movies to live life. We wanted to have a bachelorette party like in Veere Di Wedding, wanted to go on a trip a la Zindagi Na Milegi Dobara or be on a honeymoon like in Honey Travels Pvt Ltd. So many times we have watched Bollywood movies and have thought, "If only my boyfriend or girlfriend was like this…"
We list five characters in Bollywood movies, who we loved so much that we fervently wished that in real life too we got partners like that.
1. Asin in Ghajini
In this Bollywood movie, Aamir Khan plays a business tycoon Sanjay Singhania, who is head-over-heels in love with Kalpana (Asin) but does not reveal his real identity to her. Instead, he befriends her as Sachin, a struggling actor. The two fall in love with Sanjay going all out for Kalpana to express his love. In a very touching scene, Kalpana, who owns two ambassador taxis, sells them off to give the money to Sachin to help him buy back his ancestral land which he had to sell off for his mother's treatment (a story he cooked up so that he could travel on business).
It showed how considerate Kalpana was and how much she loved her boyfriend. Not many Bollywood romantic movies can boast of a stunning storyline like this.
2. Aishwarya Rai Bachchan in Dhoom 2
Among all her Bollywood movies this one is Aishwarya Rai's most glamorous role ever. Aishwarya plays Sunehri, the second-best thief in India, second to Mr. A, the hottest thief in the country. She falls in love with Aaryan, (Who wouldn't? It's Hrithik Roshan after all) but it is later revealed that she is actually an undercover agent sent by the police to capture Aaryan. In a twist of tales, when Abhishek Bachchan's character, ACP Jai Dixit, asks Sunehri, whether she'd help an honest thief, or a cunning policeman, Sunehri doesn't waste a second to switch sides and be with the man she truly feels for. Another Bollywood romantic movie with a twist that shows what people could do in love.
3. Saif Ali Khan in Kal Ho Na Ho
Rohit (Saif) didn't like Naina. He started liking her. Then he really started liking her. Then he fell in love with her. Rohit is the guy we all sympathized with when he realized that his feelings were not being reciprocated. He is the only third wheel in a Bollywood movie I have ever cheered for when he got the girl. After Naina sees no scope with Aman, Rohit swoops in like a knight in shining armor.
From a supportive best friend to an even more supporting boyfriend, Rohit is one of my most favourite characters from any Bollywood romantic movie.
4. Imran Khan from Jaane Tu Ya Jaane Na
Imran's character was a breath of fresh air as it was getting overly repetitive to see actors portraying the alpha, macho male in Bollywood movies. Jai was non-violent, sweet and cared for his friends, especially Aditi (Genelia). The two were made for each other, a fact that everyone knew, except Jai and Aditi. They were both possessive for each other and couldn't see the other one suffer.
Jai gave us major boyfriend goals when he punched Aditi's fiance in the face after he saw her bruised cheek.
Jai had never even swatted a fly in his life, and here he was, punching guys who hurt his best friend. He also got Aditi a cat when her cat Radha passed away.
5. Siddharth Malhotra in Hasee Toh Phasee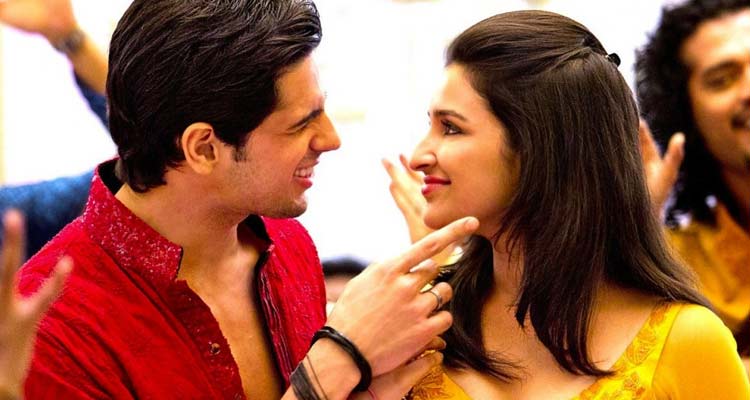 Nikhil played by Siddharth is one of his most impressive performances to date in a Bollywood movie. Playing the perfect boyfriend to his needy, demanding and dominating girlfriend Karishma (Adah Sharma), wasn't an easy job. The world could sympathize with Nikhil and to be honest, the poor guy didn't get credit for being such a wholesome boyfriend. Nikhil sheltered Karishma's younger sister Meeta (Parineeti Chopra) in his own home on Karishma's insistence. If Nikhil was the boyfriend we all wanted, Karishma was definitely the girl we'd all avoid. But thankfully in this Bollywood romantic movie, it's Meeta who got the man finally.