It's a another new year , another new beginning and another chance for all of us to make new resolutions and break them like always. A new year also brings in opportunities for experts in each field to device some new trends, explore something new and give us something that we can look forward to in the new year. Fashion has seen a big change over the past few years and Sahiba Arora, expert stylist, is here to talk about the fresh new trends for 2018 and how you can revamp your wardrobe and amp up your style quotient. A new year always brings in with it , its fair share of celebration and parties so being fashion forward is utmost necessary and here she is going to share some quick and easy tips and tricks to look your fashionable best.
Color Scheme – As we all must have heard or read somewhere, Pantone has declared Ultra Violet as color of the year , 2018. But that doesn't mean we need to go all out in ultra violet and look like a human version of a unicorn or a black currant sorbet. Violet can be a very flattering shade or an absolutely non flattering color . The trick lies in choosing a shade which isn't too overwhelming and use it in small proportions. Say for instance, if you're wearing a bright violet dress please pair it up with neutral accessories. Similarly, men can incorporate the shade in their wardrobe too. Say for instance, if you,re wearing a suit you can add some fun to your look with a violet pocket square or a tie. This way it isn't too big of a change for you as well , but you're still adding some fun to your basic look.
Apart from Ultra Violet, pastel and sorbet hues are going to rule the scene. Millennial Pink is still going to be in fashion post 2017 as its one shade that is absolutely flattering for most. Team up your existing outfits with some quirky blazers/jackets in sorbet shades and brighten up your look. Invest in a well-fitted pair of pants in maybe millennial pink or some very pastel hue to break the monotony of basic pants in your wardrobe. Add some fresh and quirky scarves and stoles too. That way you get too look chic and fashion forward without having to break the bank by just adding some new interesting purchases to your wardrobe.
Color co- ordination – This is one of the most important thing one needs to keep in mind while dressing up for an event as a couple. A lot of us have done a fashion faux pas by wearing outfits in absolutely same shades as our partners and ended up looking we walked out of a Govinda movie. It's cute to look all co-ordinated but trust me, you could use the art of subtlety there. Say for instance, if the lady is wearing a pink outfit the man could wear a grey outfit with maybe a pocket square or a tie in the pink shade . That way you are still co-ordinated but not all matched up. Even if you don't plan to match your shades it would be great if the two of you could wear complementing color families. Say for instance if the man is planning on wearing a sorbet shade like an aqua blue or a mint color , you can't both look great together if you end up wearing say something in a bright loud shade like red or orange. Wear something in shades of greens, yellows, maybe a lighter/darker shade of the blue he is wearing. That way even without matching up your outfits , you both will be able to complement each other well. Always avoid absolutely contrasting color families .                                                                            
Prints – For a formal event, prints should generally be avoided. Prints are something that can be worn to casual affairs and day events like brunches or so. For a formal event, it is best to stick to single block colors, or if at all you want to wear a print, go for something very tiny. The busier the print , the less formal it will make your outfit look. The same goes for ombre shades, it has seen a huge rise in 2017, and 2018 is also going to see ombre shaded outfits for quite some time. They do look absolutely gorgeous but again, try sticking to them for day events like brunches and high teas and give them a miss for formal events.In terms of prints, floral prints are always going to be in trend no matter what. More so, because it is something which is very feminine and flattering to most people and in the end, styling is all about choosing something that makes one look more beautiful and appealing. Even men can opt for floral prints. For those who are a little less experimental, they can opt for pocket squares in floral prints and bow ties. Also you can have the lining inside your shirts and kurta to be done in a floral print which gives it a fresh twist without showing too much of the florals. For those who would like to dare, pick a Nehru Jacket or a Summer Coat in some fresh and chic floral print and you're absolutely going to be the head turner at the next event you attend.
Color blocking contrast or monotone – This year is going to see a huge rise in the less is more trend. Outfits are all going to be monotone or shades of the same family. Stark color contrasting is going to be absolutely out of trend . For those who feel monotone or monochrome outfits look too dull or plain , the could use lighter and darker tones in the same color family while creating their look and still be able to stick to the elegance of a monotone look.
Silhouettes – There came a phase in 2017 when the trend was all androgyny and silhouettes where the entire shape of then body would feel like its hidden behind a sack. Come 2018 and this trend is absolutely seeing a change. Relaxed and easy breezy silhouette are still in trend but some fit and form is coming up. It's time to hit the gym and get in shape again , as bodycon dresses are making a huge come back as anti-fit is slowly phasing out. Men have also started to experiment now in terms of silhouettes by going for asymmetrical and cowl hemmed kurtas and overlapping Jackets. It's going to be an absolute mandate to have one such experimental piece in your wardrobe for 2018.
Accessories – in terms of accessories again the key is – less is more. But don't go all minimalistic by sporting very simple pieces. The key here is to invest in some statement eye-catching pieces and keep the rest of your look simple. Chunky neckpieces are going to make a huge come back this season. With earrings, the bigger/longer the better! Accessories can absolutely make or break your look so be cautious as to never overdo it. Make one piece of jewellery your point of attention and play down the rest of your outfit to keep that piece as your conversation starter. For men, stoles can be a good option for those who would like to experiment. But for men, the more basic and crisp you keep your look, the more stylish it will look. Always remember to invest in great basics and keep adding a few new elements from the current trends and pair them up with your evergreen basics to give a fresh new look to your wardrobe .

So we've tried to sum up most of the trend forecasts for 2018 and tried to give you some tips to put your fashionable foot forward. But always remember, the key to looking great lies in oozing confidence so if there is a trend you're not confident about, never follow it! Similarly, if you're trying something new always be super confident and you're sure to always look stylish and be a head turner!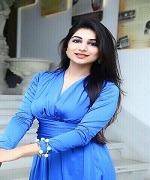 Bio: Sahiba, a computer engineer from one of the premier institutes and a topper all through out academically, she always had a penchant for fashion and a flair for walking the ramp. She found her true calling whilst in college being associated with a a bunch of extra curricular activities and excelling in the same.She is now the proud owner of her successfully running fashion label under her own name. She is also a stylist for shoots and a wardrobe and grooming specialist.