Anyone that says they do not love cake is lying. However, the things we love most often end up hurting us. Along with those deliciously sinful bites there is also the risk of diabetes and obesity. However, Simran Ober Multani, founder and chief baker of ovenderful has given us a solution to our problem! Check out this easy bake recipe and grab your partner to sweeten your day.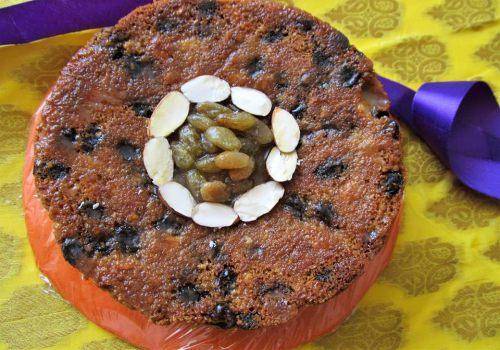 Gluten-free Butter-free 100% Almond Flour Cake with Raisins, lightly glazed with Honey-Butter Syrup
• 2 cups finely ground almond flour
• 3 eggs, separated
• 1 cup white sugar
• 1 tsp baking powder
• 1 tsp cinnamon
• 1/2 tsp vanilla extract
• Raisins as per your requirement
Method:
Beat the egg yolks well until they become frothy and slowly add half the sugar. Mix well.
In a separate bowl, mix together the almond flour, cinnamon and baking powder. Then add the flour mixture to the beaten egg yolks and beat well. Add the vanilla extract.
Beat the egg whites into peaks and add the remaining sugar to it while beating. Dust the raisins with a bit of the almond flour and keep them aside.
Slowly add the beaten egg whites to the almond mixture and fold well. Remember to be gentle and not over-mix. Add the raisins and fold them through the mix.
Gently add the batter into a prepared baking tin and place in the oven. Bake at 170°C for 35-40 minutes.
Remove from the oven and let it cool off before de-molding it. Use a pastry brush to lightly brush the top with a mix of honey and melted better and serve.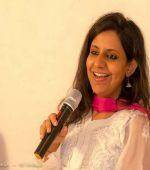 Simran Oberoi Multani is originally from Calcutta and a mother of two. She is the Founder and Chief Baker of Ovenderful, a social enterprise, healthy baking blog and Ovenderful Mom Bakers Community, which is a 21,000 members strong FB community, that specializes in healthy baking. Currently her focus it to ensure that Ovenderful remains a strong brand. She is the Bangalore Coordinator for The Bake Collective, which is an initiative that plans and organizes bake sales to raise funds for social causes and has done so for Milaap, Goonj, The Voice of Stray Dogs and so on in the past. In April 2017, Sheryl Sandberg, COO Facebook, shared in a public post, recognizing her for her work.
#BonoCoupleActivity: Couples who workout together, work out forever.