The wiser ones got it right. Yes, the journey matters more than the destination. But as urban relationships get more cooped up in the nitty-gritty of materialistic victories with time and we become more of goal-chasers than focusing on the 'now', we stop feeling alive at some point before we know it. For every couple, that moment is catastrophic. It silently kills the relationship the more it weighs down our personal growth.
Nobody wants to end up there. That's why, backpacking.
Explore, get unshackled and evolve as a couple
Abandon luxury getaways and travel as couple backpackers to shake off the inhibitions that bind you. There is no greater joy than travelling as travellers, and not tourists. Bonobology reached out to Shravan, one of the admins of a couple of Facebook groups like 'Backpacking Budget Travelling in India', 'Female Travelers/Backpackers South Asia' and 'Travel Unc_Traveling India Nepal Srilanka Bhutan' to get the best of budget backpacking travel options and tips for couples in India. It's time to put your best travel shoes on and get boho together.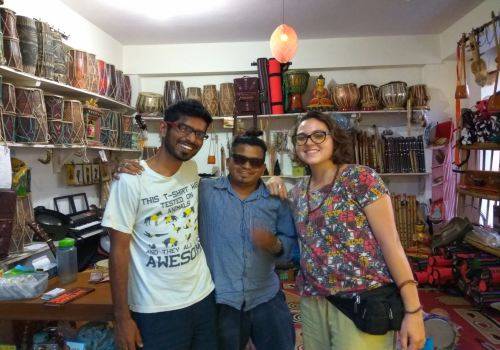 Related reading: How can couples do budget travelling together
Choose the destination according to what you wish to explore
"For couples who want to connect with nature, offshoot backpacking is a great idea. Upper Bhagsu, Dharamkot and nearby villages are great options," says Shravan. And if you are a couple who likes to take a deeper plunge, then backpacking across the North-East India and Nepal is your thing.
For couples who are tired of the monotony of city life and want to head out for a quick backpacking trip, Goa is perfect, thinks Shravan. "Basically, backpackers pick destinations according to their intent," he says. For couples interested in exploring different aspects of Buddhism, the eastern side of Himachal is the place to be. For couples interested in exploring different aspects of Hinduism, Rajasthan and Varanasi are great destinations. If you're interested to know different facets of Christianity, Kodaikanal and Munnar are perfect. To experience liberating spiritual practices, there is North-East India, and so on.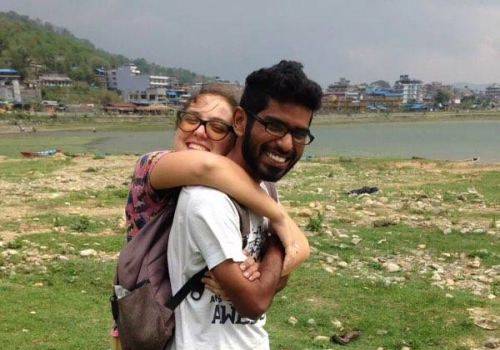 For those who are seeking solace far away from the noise of urban life, interested in experiencing the simplicity of indigenous tribal life and want the trip to be more of a self-reflective journey, "Majuli island in Assam is a must visit," says Shravan.
Tips to save money
Backpackers are budget travellers, and when it comes to getting good deals, there are plenty of ways. Shravan shared his insight on how any couple can become 'hip backpackers'., as long as they keep an open mind, are not afraid to try new things and do away with stereotyped thinking.
Couchsurf to experience life through a local host.
Become a volunteer to get involved in various community related projects.
Make friends with the local families and most likely they will take care of you.
Don't restrict yourself with any preconceived mind-set.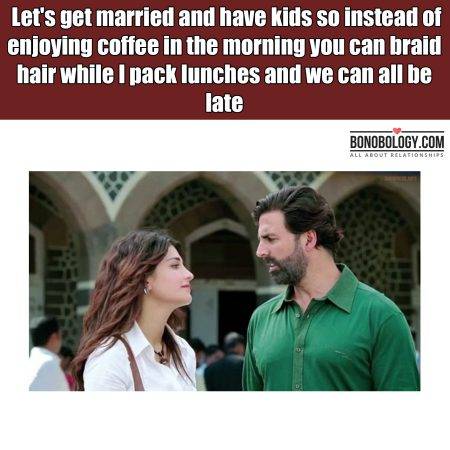 Related reading: I travel, he travels, sometimes we travel together
Safety concerns
When it comes to ensuring a couple's safety when backpacking across India, Shravan thinks if one takes the journey as a learning curve there is no need to be worried. "When going to a new place, take your time to explore. Don't be in a rush. Learn the local culture along the way and assimilate. If you stick to the local families there is very little concern of you getting robbed or being mugged. Leave your cultural stereotypes back in the city. When hitting the road, make friends with everyone and you will be just fine," he says.
About Shravan Navarhs
Born and brought up in Visakhapatnam, Shravan got bitten by the travel bug at a very early age. Leaving his hometown when he was 16, he has been travelling ever since. He studied Chemical Engineering and worked for 7 years in the field after graduation before leaving his job two years back to travel full time. Shravan likes to travel slow, mingle with the local culture and prefers to go with the flow. He is currently living in and exploring Vietnam.
<