[mnky_ads id="1737″]
When your heart is crushed, your mind stops functioning in the proper way. The heart starts dominating it, which leads to inaccurate judgement. The same thing is happening with me at present. The judgement is not precise, the mind keeps thinking about her. When I call her, then I have many things to say but my tongue disobeys my mind. God, Why!
So I kept asking her for a meeting. I suggested that all friends can party at my place which was declined because of her prior busy schedule. I asked her out for coffee but she has to reach home before 10 in evening as she has to give time to family too. All these proposals were asked brusquely. Now, I am sure, your genius mind must be thinking, 'oh! A writer, and can't play with words'. Dude, refer first paragraph of this blogpost, and 'mind not working'.
Finally, after five days of spirited effort of asking her out, she agreed. A Cup of coffee at her favourite place which is Starbucks. I was happy, and at top of the world. I tied up my whole schedule as such so that I can get time to meet her without delay. I finished my workout in afternoon itself so that in evening I can spend time as long as she wants to spend with me at the coffee shop. My heart was excited and overwhelmed.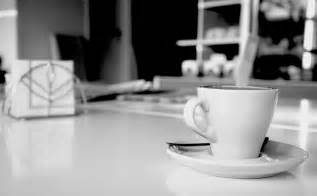 What can go wrong, in a well-planned meet? My bike servicing station guys destroyed the whole plan. They were in a relaxing mood and delivered my bike ninety minutes late which was enough to spoil my planning to be on time. Still, I had not given up; I rushed to my house, took shower, and left for coffee shop hoping that I will not be too late.
What is icing on cake? Now you will know what is icing on cake in real life. The place was not known to me and I used google maps, and google maps had to show a wrong path when I needed him the most. Nevertheless, I was just 30 mins late and I thought she would have left. I stood outside coffee house, and saw her sitting. I admired her for couple of seconds before entering the coffee shop. Oh, my heart beat was on rise and my cheeks started turning red.
I said sorry to her and sat. She was smiling and did not look annoyed. Though as a gentleman, I did assured her that next time it won't be repeated. I was looking into her eyes and she was looking into mine. Her smile was complimenting her beauty, and we started speaking. I interfered and asked her if she needs coffee. She was affirmative about it, and stood herself for the coffee. That was act of independence and pride of earning it. I admired her act but my etiquette cannot die just like that, I had to stand and accompany the lady till the counter. She paid the bill and I did not protested because I knew that arguing would be waste of time. I said to her, 'One coffee due, from my side'. Behind this statement, there were two things; first one, to make things equal, and the 2nd one was an excuse to meet her again.
We sat, we had coffee and I was lost in her eyes and words. I don't know how time vanishes but as I am writing this, I still remember every single second spent with her. Really, looking forward to meet her again and spend more time together.