While ambling through the streets of Manhattan I sucked in my breath when I thought I saw a bride escaping through the fire escape. I stopped in my tracks, the evening light was turning a murky cerulean and my overimaginative brain jumped to a conclusion. It was just a pristine white wedding gown dangling from the balcony next to the fire escape. There was no runaway bride. The gown looked so forlorn, fluttering ever so slightly as it frowned down upon me that I felt I needed to find out if there was a story behind it.
Click here to read about this woman who is 40 and won't give up her dream of…
Next morning I went back and asked the local florist. He couldn't shed much light but chuckled and told me about a runaway bride he had once almost dated but was relieved that he had been spared the consequences.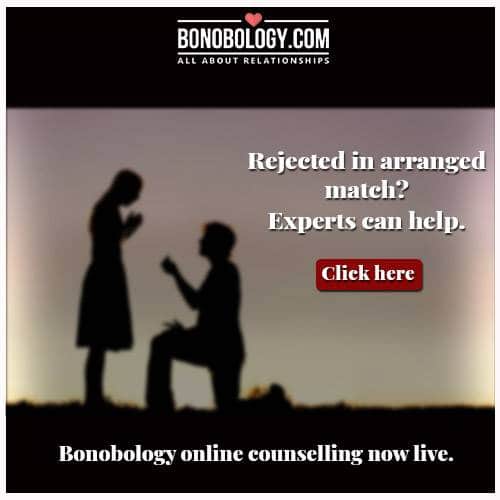 Click here to read signs that tell you whether you are dating a commitment-phobe.
In a culture that is so deeply imbued with the ethos of arranged marriage, do cases of runaway brides happen in India because our country is still caught in a time warp and not ready to let the girl breathe, not have confidence in her decisions? Or is the generation today too fickle because of the vast array of options in the form of dating apps, social network exposure and the general thought process that shaadi hai barbadi, as perpetuated by the media with its skewed articles and WhatsApp jokes?
Related reading: 7 reasons why you should opt for love marriage and not arranged marriage
Not just men alone
While men are popularly branded as the commitment phobic breed, a chunk of women develop cold feet at the altar or days leading up to the wedding.
There is always such a lot of buildup around the ceremony, its rituals, the painstaking planning, splitting up fixed deposits and selling off family gold to buy more gold and trying to please so many people in the process, that the run-up to the holy union becomes rather unholy. Sometimes the sheer pressure of anticipated responsibilities can make a girl cower. Or the image of an absolute stranger who might not believe in consensual sex. Maybe the temptation of going back to a past flame, who by comparison seems familiar ground to go back to then to embark on a journey with a stranger.
Or the whole idea of being stuck to one person for life that makes one baulk, the feeling of not having control for the rest of a lifetime. These are the seeds of fear which propel a person to flee.
Related reading: 11 things relatives say when you're in the late 20s and unmarried
Not just a modern thing
Runaway brides existed earlier too. A friend's grandmother was a runaway bride, but her attempts were foiled. It's another story that it turned out well for the truant granny but when asked why she did it, she chuckled and told us that she had been the youngest, pampered kid in the family. I inferred that some of the runaway brides might have been those who had always run away from challenging situations. Which holds true for a lot of men too. Not all of course, but often those with a privileged upbringing, who've had it easy in life, aren't willing to embrace commitment and the responsibility of marriage and delay it as much as possible.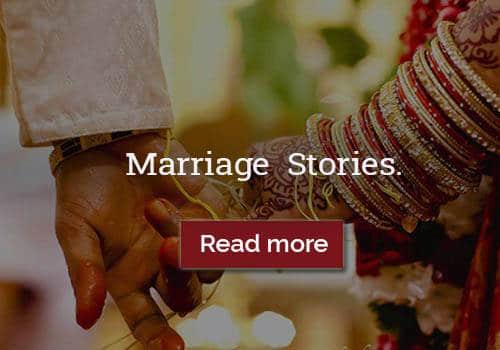 A few male acquaintances of mine exhibited commitment phobia too, and the reasons were varied.
Some were trying to get married on the rebound but had not given themselves enough time to heal at the eleventh hour, they realised getting married to someone new wouldn't help and they needed time alone to work on themselves.
Then there were men who felt they were still too young to get married. Again, media portrayal of how the fun stops after marriage comes in for some of the blame.
There's still things I must do
I've had both male and female friends who've backed away from marriage just days before they were to be hitched and when asked, said, "I've not seen the world yet. I need to backpack. To travel. I need to have fun." The aspiration to globetrot has fired our imagination to an extent that maybe we've become too self-centred, too whimsical and all in the name of a perceived sense of fun and freedom. Maybe we are not willing to accept that with a spouse the globe-trotting plan might just turn out to be better. And maybe we should not believe the naysayers so much, who insist that marriage is the end of the road.
Why Bollywood romance is never like the real thing: A married woman's rant