This is my Ask our ExpertThis is my Ask our Expert
Is your partner making excuses to not have sex with you?
It may be that what your woman wants is a little rougher than the plain vanilla sex you have been treating her within the bedroom. Yes, you heard it right! 'Rough sex' is what your partner is looking for. So scratch! Bite! Spank your woman!
Your lady love does not want a clean session of simple sex in the missionary position. She is open for hotter sex, for experiments, for kinkier sex.
62 per cent of women enjoy rough sex
A poll conducted by OkCupid concluded that 62 per cent of women enjoy rough sex. The poll was conducted among more than 400,000 of the dating website's members. According to the survey, your partner no longer wants to be a dead fish on the bed and wait for you to finish 'it' up soon. Rather, she wants to be an alive and active fish and wants things to get real steamy in the bedroom. She wants to experience the big "O"! She wants you to master the holy grail of sex and make her orgasm…multiple times.
Rough sex and even BDSM (Thanks to the 50 Shades trilogy that made the term popular) can indeed be fun if you have been looking to spice things up. A woman feels protected, secure, and desired when her man asserts his power and leadership. And that's the reason why 62 per cent of women love having their hair pulled when they're feeling a little adventurous.
She wants to be devoured
Ever heard of nipple-gasm or breast massage? Biting or pinching the nipple releases hormones like dopamine, oxytocin and serotonin. Master the art and you may be able to make your partner reach her most intense orgasm ever. Believe me, she is going to reward you back with wilder sex.
She loves being the submissive one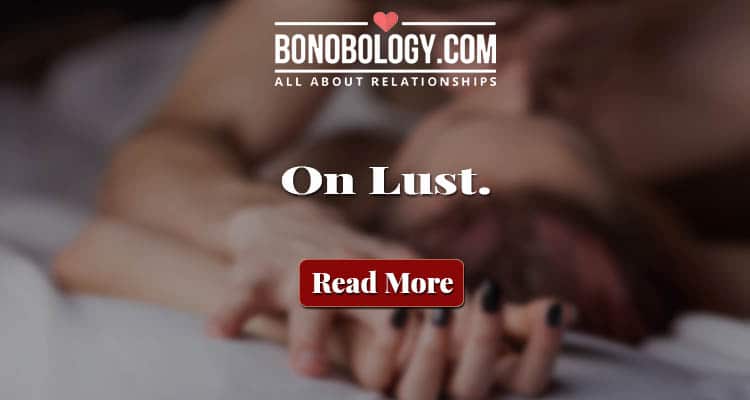 The OkCupid survey that focussed on what turns women on during sex confirmed that 60 per cent of the women liked it when their man took command. They prefer being more submissive and want the partner to take control in the bedroom.
She wants you to bite her, scratch her
Scratching your partner is a huge turn on as the marks left behind reminds your partner how passionate you feel about one another. Being spanked, scratched, or bitten during sex increases the heart rate and blood pressure, and thus results in sexual excitement. Spanking the ass ignites the sexual energy residing in the lower chakras and thus helps deepen your connection with your partner. Other things that topped the poll's list of kinky behaviours included being tied up, hearing derogatory terms and being bitten.
According to 'The Kamasutra of Vatsyayana', the biting with the teeth and the markings with the nails are signs of the desire of enjoyment and a sign of possession. So guys, what are you waiting for? Gift your woman that 'Necklace of Dots!'
If you think you are not kinky enough, bring it on. Indulge in role plays, have dirty talks, and see your partner unleash her hidden wild side and fulfil all your sexual fantasies.
Wait no longer, spank her butt while using some dirty talk pronto. Let your kinky freak flag fly and supercharge your sex life!
Ask Our Expert
You must be logged in to post a comment.