I was meeting him after ten long years, my mind spinning with an array of emotions. As I drive to the bus stop where we decided to meet, I see him standing really tall but with the same familiar smile on his face. He sits in the car and we drive home. The feeling of meeting my only brother, after ten long years of zero communication, is beyond words.
My parents severed all ties with me after my interstate marriage. My brother, who was just 15 years old at that time, was forced to detach himself from me as well. One day I decided to call my parents and all seemed to be falling into place. My brother who lived close to my city decided to come visit me for Rakshabandhan, the epitome of brother-sister bonding.
We had long conversations; after all, we did have a lot to catch up on. He had just completed his PhD and was well settled professionally. The whole time when he was home, I kept thinking how he hadn't changed at all.
Something different about him
Although he met almost every requirement in a matrimony ad, there was something about him that was not like the other boys his age. My husband and I exchanged a lot of glances when he spoke about his likes and dislikes so passionately. His fashion sense made me look ancient. His analysis of movies, relationships and work gave me an entire new perspective towards life.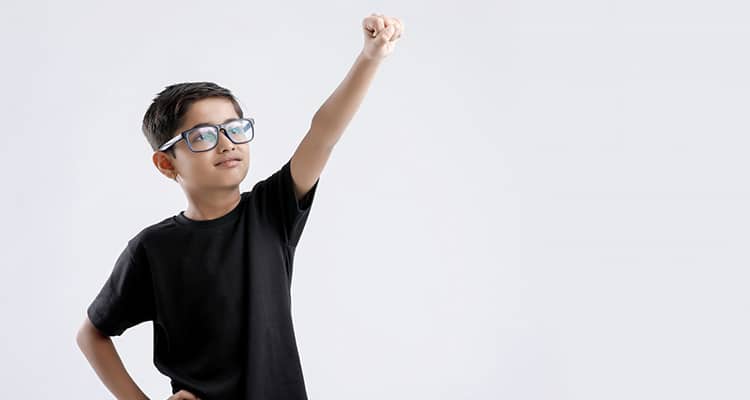 He visited me almost every weekend after that, and the feeling of something being strange about him kept on haunting me. As a kid, he had always loved wearing my dresses and speaking in my gender. In Gujarati, people use a word for boys who behave in a feminine way, 'Bailo'. This word was often used by his friends to address him. Apart from being the teacher's pet and mamma's boy, he had a rather huge female fan following for his dance. With an age difference of almost 10 years between us, for me, he was always the little brother who needed protection. I was hopeful about the future though, where he would be my hulking bodyguard.
But now after I met him as a full-grown man, I still see no signs of anything macho about him. He seemed more like one of my girlfriends. My husband was a bit disappointed, as he could hardly find common topics of interest to discuss with him.
A marriageable age
My mother nagged my kids to tell their mama to get married as soon as possible, as he had already crossed the peak marriageable age. One day, my mom went out of her way to prove her understanding. She said that she lost her daughter for ten years because she was against love marriage, so now she is even open to the idea of a love marriage for her only son. She asked me to find out if there was a girl he was seeing. I, trying to be the ideal sister, tried my best to convince my dearest brother to start seeing prospective brides. I even asked him if he had someone in mind.
Related reading: Guess why this man had so many broken engagements and a broken marriage
As a sister, I was being protective, because I didn't want him to go through all the hell that I went through for marrying the love of my life. Throughout the discussion, it felt as if I knew where he was headed.
The secret's out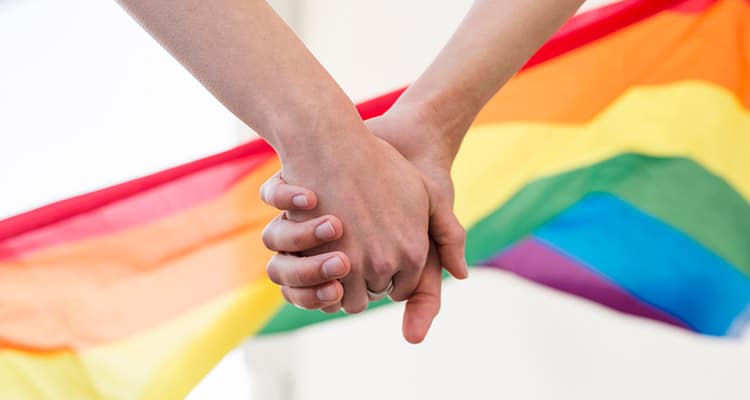 Finally, after almost a year, he came out of the closet. One day when I kept pestering him to at least meet some girls so that Mom cooled down, he confessed. He said he couldn't meet any girls, because once he met them, Mom would want to know his opinion and then he would have to say no. I asked him why. That's when he said that no girl would be good for him, as he never considers any girl in that way at all. My heart skipped a beat. He continued, "I know you have already guessed by now that I am gay."
I stopped pretending and bombarded him with questions, like, "Are you sure?" "When did you realise?" "Have you thought about the future?" These questions sound so silly now. The moment he told me that he is gay I asked him if it was that north Indian guy he hangs around with often. He said he has an inclination towards north Indians so I had guessed it right. He had met him on a community app.
We had found a new bond between us now. I had finally become a part of my brother's world and with time I was introduced to his boyfriend. The boyfriend started coming home quite often. My husband and I treated them as a couple whenever they were home. My kids called both of them 'mama'. Unfortunately, they broke up after living together for almost three years. My brother eventually told me about a previous relationship which had also lasted for about the same time. I never enquired further.
Will they ever accept him?
My parents are very conservative. It took them so many years to just realise that their daughter didn't commit the biggest crime by choosing love marriage. So if they come to know about my brother's sexual orientation, all hell will break loose. Knowing her, I think my mother did have an instinctive idea about the truth. She would be very rude to his partner whenever he came home. She has told me that she didn't like my brother spending time with him. His partner's parents, on the other hand, were very fond of my brother. My brother told me that his partner had already told his parents, but they were in denial and he was treated just like any other friend.
How can someone else decide what makes you happy? In a place like India, where even now love marriage between a boy and a girl is frowned upon by many, same sex marriage is still a long way away. I pray that my brother gets all the love and happiness that he deserves. I pray that I get the strength to tell my parents to please be happy and supportive about my brother's sexual orientation. At the end of the day, isn't love enough? While we have come together as a family after so much hardship, my brother struggles on.
https://www.bonobology.com/story-of-the-man-whose-wife-approved-of-his-17-girlfriends/
https://www.bonobology.com/people-share-worst-things-marriages-ever-survived/
Save<Save<