Celebrities breaking up is as blasé as them signing a film or falling in love. It is a known fact that celebrity divorce rates are far higher than that of normal people. But some divorces or breakups have sent shockwaves among fans on social media. And years after their divorce or breakup it is not uncommon to see people still talking about it on social media when newspapers have long finished writing reams about it. Here we will focus on some recent celebrity breakups that sent the social media on an overdrive.
Why do these breakups shock so much? Considering breakups are a norm in celebdom why do some people refuse to accept it when some celebrity couples call it quits? This could be for the number of years they have been together, the love they shared and talked about all the time in the media and the resulting expectations of a fairy tale ever after.
Related Reading: Bollywood's Bitter Breakups
Celeb Breakups That Have Shocked Social Media
We will talk about some celeb breakups that became the talk of the town. The question is why some breakups get far more attention than other breakups. We will focus on the "why" after talking about each breakup and tell you the reason for which these couples still dominate social media space despite their ever after being cut short.
The Hollywood breakups that shocked SM
Hollywood has witnessed the biggest celebrity breakups too. Some of the recent celebrity breakups have left fans wondering what's gone wrong with love and relationships in Hollywood. We list some recent celebrity breakups that have kept the social media abuzz.
1. Brad Pitt and Angelina Jolie
Brad Pitt and Angelina Jolie were the ideal couples, who were perfect parents to their brood of adopted and biological children. We knew about Angelina Jolie's weight issues, depression and her mastectomy and how Brad Pitt stood by her like a rock all through the years. A much-publicized letter supposedly written by Brad to Angelina had got shared on SM millions of times. So there was no whiff of the fact that trouble was brewing in Paradise.
The reason for the shock: Their custody battle. People could not believe a perfect couple like Brad Pitt and Angelina Jolie could fight tooth and nail for the custody of the children and end up doing considerable mudslinging in the media. There were allegations against Brad Pitt that he was not paying up when he said that he had paid millions to Jolie. They have joint custody now and insiders still say they are still sorting out issues.
Now you know why these celeb breakups are shocking to social media and even years after they have parted ways and moved on these celebs are still talked about on SM for their much-talked-about breakups.
Related Reading: Why Are Divorce Rates So High In Celebrity Marriages? 
2. Johnny Depp and Amber Heard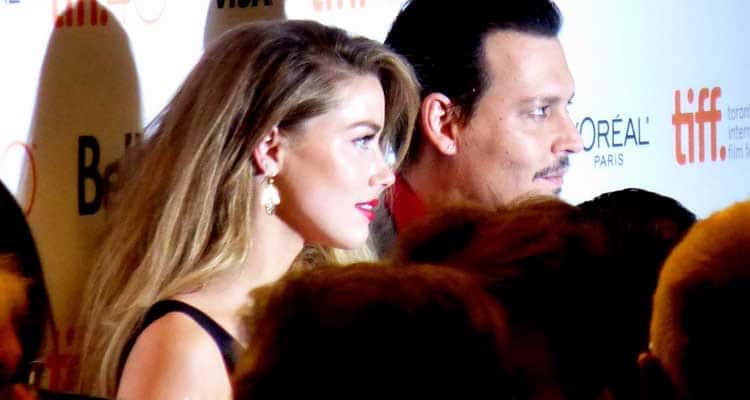 They had a fairytale wedding in 2015 in Johnny Depp's private island in the Bahamas. But friends of the couple say that they both had severe anger issues and were fighting constantly. It was after one such fight Amber Heard filed for divorce in 2016.
The reason for the shock: Amber Heard accused Johnny Depp of being physically abusive. This has turned out to be one of the most dramatic celebrity breakups because of the allegations and counter-allegations that have been thrown at each other. Now Johnny Depp has filed a $50 million defamation suit against Amber saying that it was she who would hit him and throw things at him.
3. Khloé Kardashian and Tristan Thompson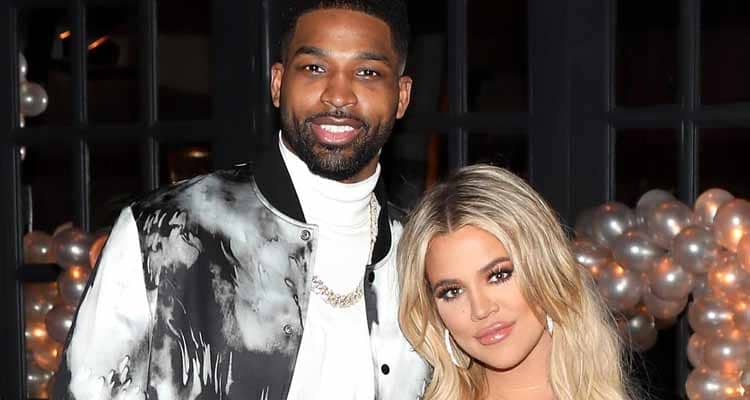 They were in a relationship from 2016 and had a baby daughter True Thompson in 2018. Their relationship ended in February 2019 when Tristan cheated on Khloé with her sister Kylie Jenner's best friend Jordyn Woods. This recent celebrity breakup was shocking for many reasons than one.
The reason for the shock: The social media mudslinging that followed. Then both Khloé and Jordyn appeared on chat shows telling their side of the story. The whole breakup, cheating drama became a show in itself. Apparently Tristan admitted to Khloé that Jordyn had given him a lap dance in front of everyone but Jordyn denied and said it was just a peck on the lips because she was drunk. A whole thing of allegations and counter-allegations kept on happening on prime time and on social media.
4. Colin Firth And Livia Giuggioli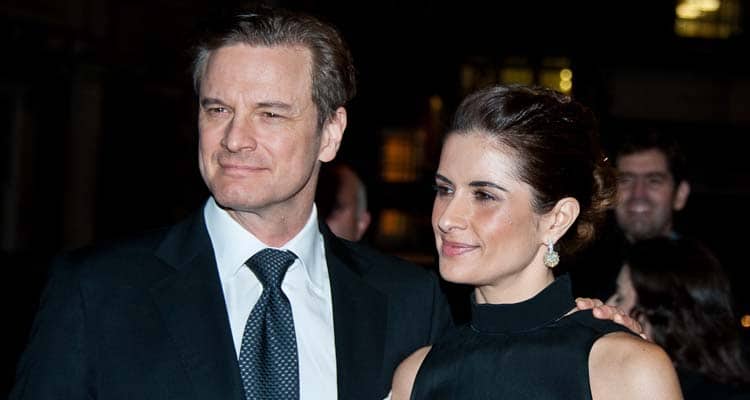 If we are talking about recent celebrity breakups then we cannot help but talk about this one. The couple has been married for 22 years and has a son and daughter too but finally, they decided to go their separate ways. This is one of the biggest celebrity breakups mainly for the fact that rarely do you find a couple married in Hollywood for so long.
The reason for the shock: Usually breakups in Hollywood happen when the famous husbands cheat on their wives but in this case, it was Livia Giuggioli who cheated on Colin and guess with whom? It was Italian journalist Marco Brancaccia who ended up becoming her stalker too. Gosh! Shocking indeed.
Related Reading: The 7 Stages Of A Breakup Everyone Goes Through
5. Jim Carrey and Ginger Gonzaga
The 57-year-old actor and the 37-year-old actress made their relationship official at the Golden Globe Awards 2019 when they walked the red carpet together in January. Barely a year after that they had split.
The reason for the shock: Jim Carrey was all gaga over Ginger when he gave interviews on the red carpet. Only a few months later he said he liked his isolated life and loved to be on his own sculpting and painting.
Shocking Celeb Breakups in Bollywood
Recent celebrity breakups in Bollywood have been many. But we have to admit breakups and divorces don't happen in Bollywood as frequently as in Hollywood. But some separations, that could be recent celebrity breakups or some that happened years back, have left an indelible mark on social media memory that is why these keep surfacing on SM again and again. We focus on 7 such breakups in Bollywood.
1. Vicky Kaushal and Harleen Sethi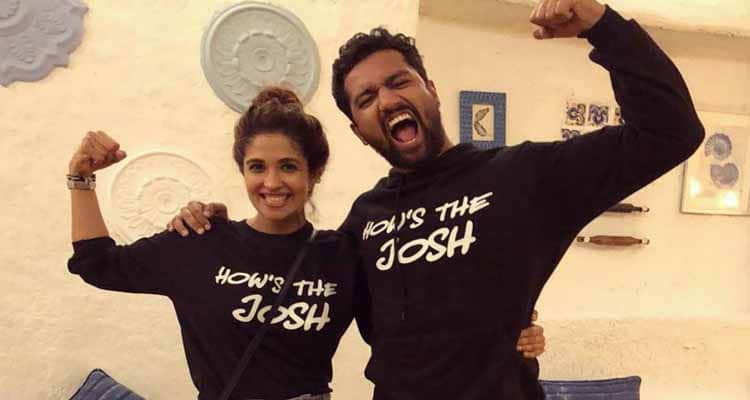 From the time Vicky Kaushal got his place in the sun after Masaan, he has been very particular in mentioning to the press that he has been in a relationship. It soon came to the fore that the person in question was Harleen Sethi. Then in the earlier part of 2019, it became clear that Harleen had stopped following Vicky on Instagram and her poem shared on the same medium said that the breakup had happened. This is the most recent celebrity breakup of Bollywood.
The reason for the shock: They made a cute couple fans thought but the shock was when like so many other stars the couple went their separate ways when Vicky met with phenomenal success with Uri: The Surgical Strike and it could be that he dropped her like a hot potato. And he seems to be loving his single status too.
2. Kartik Aaryan and Sarah Ali Khan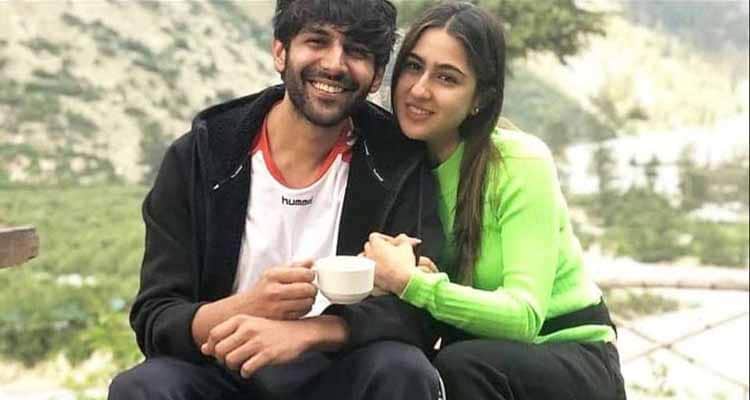 When the shooting of the untitled sequel of Love Aaj Kal was going on there were rumours that they were dating each other. But things didn't seem to work out (there was a reason though) and they broke up. Although they were spotted together recently at the dubbing of the film and just couldn't take their eyes off each other, we don't know if they are thinking of reconciliation.
The reason for the shock: It was rumoured that Kartik was dating actress Ananya Pandey at the same time he was dating Sara Ali Khan. This was the reason for their split although Kartik said in an interview that just having dinner with someone does not mean you are dating her.
3. Bipasha Basu and John Abraham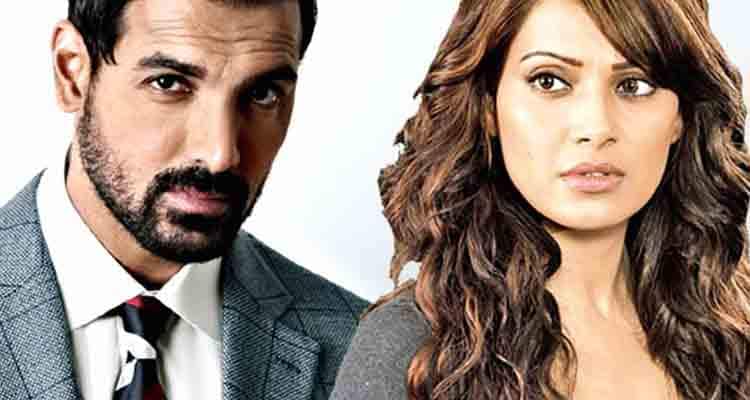 John Abraham and Bipasha Basu were the most adorable and gorgeous couple in Bollywood who lived together for 9 long years. So people thought tying the knot was only the next step. But it came as a shock when the couple said they were going their separate ways in 2011.
The reason for the shock: John Abraham was always gushing about girlfriend Bipasha. In every interview that John gave, there was always a mention of Bipasha with a generous amount of admiration showered on her. The couple never told the media why they separated but inside news started trickling in that John wasn't keen to settle down with Bipasha. In an interview later on to MSN Bipasha said that she kept trying for the relationship to work but she was abandoned overnight. That was shocking indeed.
Now Bipasha is married to Karan Singh Grover and John to Priya Runchal.
4. Arbaaz Khan and Malaika Arora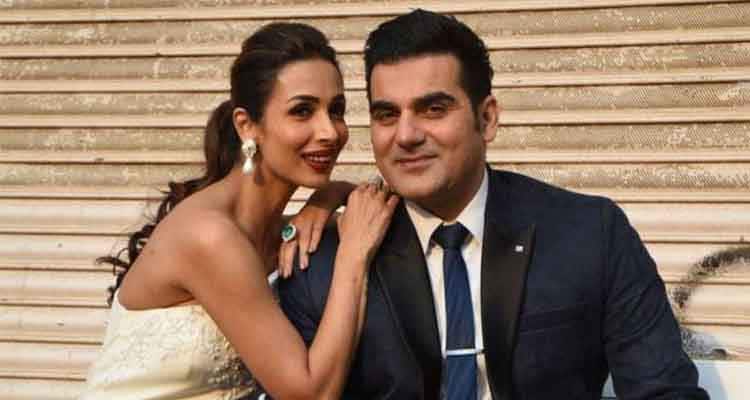 Arbaaz and Malaika were yet another perfect couples whose relationship bit the dust after a marriage of 18 years. No one had an inkling that their marriage was going through choppy waters. They were happily seen endorsing brands and attending weddings and baby showers together.
The reason for the shock: The speculation that the breakup was a result of Malaika's alleged relationship with a much younger Arjun Kapoor. Now Malaika and Arjun are very much together although we do not know if a marriage is on the cards.
5. Hrithik Roshan and Sussanne Khan
The childhood sweethearts married and had two wonderful kids but the trouble was brewing in their marriage for a long time and when media started writing about it they tried their best to hush it up. When media wrote that Hrithik was staying in a hotel Sussanne promptly gave the interview the next day that they were doing pest control at home and that was the reason for his hotel stay. Rumours were all around about Hrithik's affairs with actresses including Kites co-star Barbara Mori.
The reason for the shock: All celeb marriages go through choppy waters and link-ups are common things but no one ever thought perfect couple Hrithik and Sussanne would go for a divorce. It was shocking indeed. They continue as great parents and make frequent appearances as a family on social media but when there were rumours of a reconciliation they quickly slammed it.
Related Reading: 5 Bollywood Movies That Show A Breakup Isn't A Big Deal
6. Anurag Kashyap and Kalki Koechlin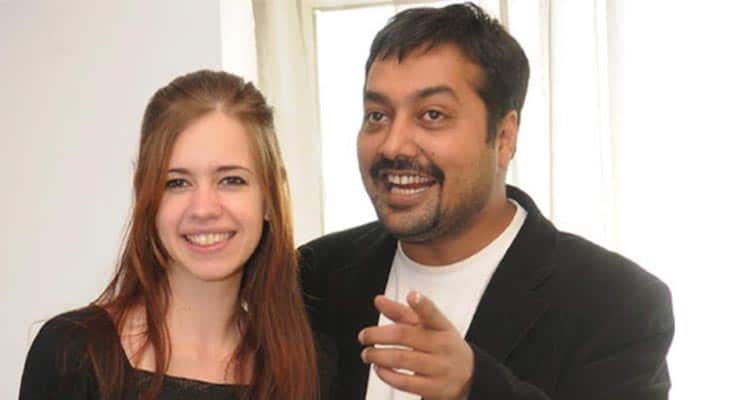 Anurag Kashyap always said that it was Kalki who understood him. It was she who helped him deal with the issues that he carried from his childhood and it was her patience and simplicity that helped him thrive. Kalki and Anurag lived together for two years then tied the knot in 2011 and separated in 2013.
The reason for the shock: Anurag was first linked to Huma Qureshi but the rumours soon died down but during his separation, he found love again with assistant director Sabrina Khan. Kalki and Anurag soon divorced. What was shocking was after all that talk of love and support and understanding the marriage went kaput in just two years.
Kalki Koechlin said, "It was better to have Anurag as a neighbour than to live with him."
7. Chitrangada Singh and Jyoti Randhawa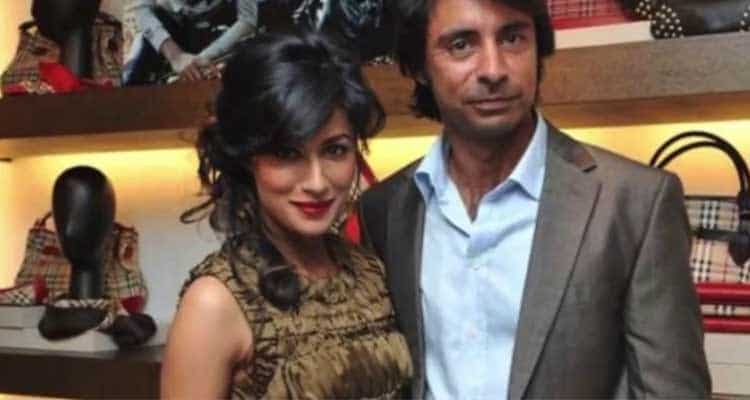 She was this talented and beautiful actress who took Bollywood by storm with her 2003 film Hazaron Khwahishen Aisi and he was this ambitious and famous golf player. Chitrangada lived with him in Delhi and she became a mom to son Zorawar. They had known each other since childhood, then courted for 5 years and then they were married for 13 years.
The reason for the shock: When Chitrangada started doing films Jyoti never thought she would be ambitious enough to move to Mumbai and pursue a career. When she did that trouble started. What is shocking is Jyoti's inability to support his wife's Bollywood ambitions.
The biggest celebrity breakups always stay in the news but here we focused on some of the recent celebrity breakups that people found really shocking and kept talking about it on social media for days after that. In fact, these celebrity couples who have called it quits continuing to dominate social media with their breakup stories.
Is Jennifer Aniston the 'Poor Jen' she is being made out to be?
What the film Lust Stories reveals about the TRUE nature of urban relationships in India