Raising a child as a single parent is very stressful. It is challenging and difficult, but also so rewarding when you watch your child grow up to become their own person and stand on their own two feet. And if you are a single parent by choice, hats off to you, because that requires some guts.
Celebrity Single Parents In Bollywood
Single parents have to handle several tasks and make more than a few decisions. You need effective ways to manage the special challenges that single moms or dads usually experience, to support and nurture the little ones.
Here, we're not talking about parents who have some kind of arrangement for sharing the responsibilities of raising children while they are not together. The following are some inspiring celebrity single parents, who have consciously decided to raise their children alone.
Related Reading: 20 Rules Of Dating A Single Dad
Neena Gupta
Neena Gupta has to be one of the most daring among all celebrity single parents. In the 1980s, she decided to have a child out of wedlock. It could have been so easy for her to go on a "short trip" in true Bollywood style and get rid of the child.
Instead, she decided to have her child even when she was certain that there was no possibility of a marriage. In one of her recent interviews, she expressed her own surprise at taking this brave decision.
How did she cope?
After the initial objection to her choice, her father came to understand Neena's unconventional life and became her rock. He lived with her and took responsibilities of the household and little Masaba when Neena was busy earning money.
She had to accept many acting jobs for money alone, which made her unhappy as an actress, but as a mother she regrets nothing. And her daughter, Masaba, loves nothing more than her relationship with her mom.
Where do they stand now?
Neena Gupta spent most of her youth bringing up Masaba. After her daughter grew up and became a trusted name in fashion, Neena Gupta was lucky enough to get an understanding partner. She is now happily married and just as close to her daughter.
The lesson for other single parents
There is a reward for all hardships and it is never too late to find true love. Sometimes you can find love in the most unexpected places in the most unconventional ways.
Sushmita Sen
Sushmita is one of the most inspiring celebrity single moms. She was always vocal about child welfare even during and after the Miss Universe pageant. People may have thought it was just a speech she was making to impress the judges, but she proved that she meant it when she adopted Renee in the year 2000.
She was so happy with her experience that she adopted another little girl, Alisah, in 2010. She frequently posts pictures with her daughters on social media, sharing snippets of their perfect little family.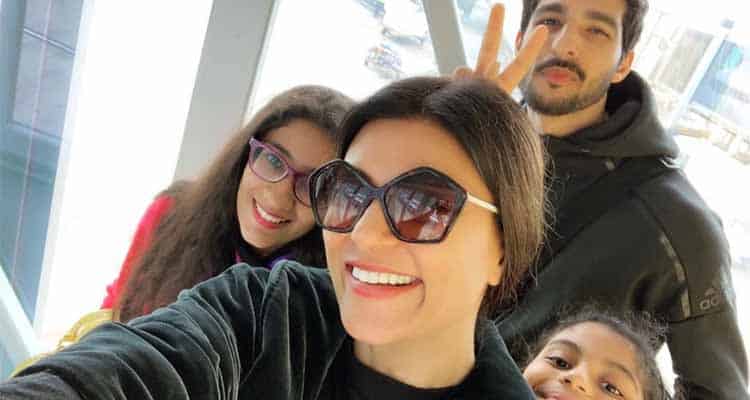 How is she coping?
Her family has stood behind her and her decision. She is very happy, and never fails to express the joys of being a parent during interviews.
Related Reading: Single yet happy: These Bollywood ladies define singlehood perfectly!
Where do they stand now?
There have been rumors of many relationships, but Sush has neither confirmed nor denied them. Being a single parent by choice, her priorities are clear – balancing her work life and motherhood.
Appearances in TV shows and public events along with her business ventures keep her busy. On her social network accounts, she regularly posts cute pictures and videos of her and her two daughters dancing, walking the ramp or just hanging out.
The lesson for other single parents
Life is tough but it's better to go through the hardships dancing and having fun rather than sulking and blaming the circumstances. Life is all about getting through the obstacles.
Raveena Tandon
When Raveena was only 21 one when her second cousin died, leaving behind two daughters. The cousin's husband was an alcoholic father. So Raveena decided to adopt the two girls.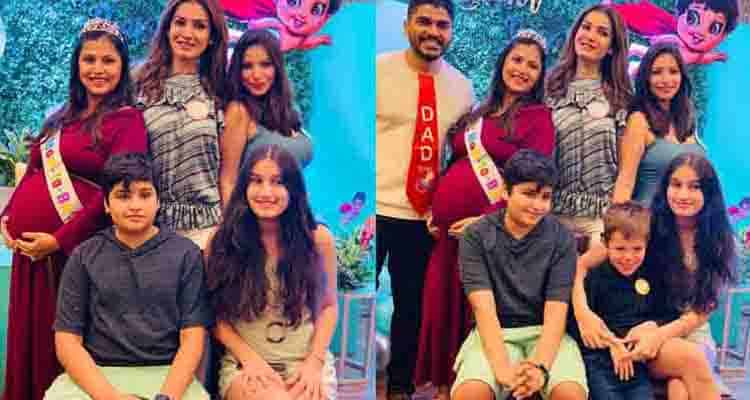 How did she cope?
Her family helped her take care of the girls while she was busy with her career. In 2004, she got married to Anil Thadani and then had two biological children. Anil and Raveena have brought up all the four together.
Where do they stand now?
Pooja and Chhaya are beautiful young ladies now. Both are happily married.
The lesson for other single parents
If you accidentally or otherwise happen to become a parent at a young age, don't lose heart. You can have fun, a career and a loving partner too! Raising children at a young age is a whole other experience that is rewarding and fulfilling.
Tusshar Kapoor
It's not always about the celebrity single moms. What about the single male parent? Tusshar Kapoor had such a strong urge to become a parent that he could not wait to find his ideal life partner. In 2016 he had Laksshya via surrogacy.
How is he coping?
His family has been always supported him. His mother takes care of his son, while his sister spoils him by showering innumerable gifts.
Where do they stand now?
He still is a proud and caring single parent, and is also an avid part of the film industry.
Related Reading: Tusshar Kapoor: Laksshya is the aim and destination of my life now
The lesson for other single parents
Anyone can become a parent, being a single male or female doesn't really define your life. Don't let society dictate these terms for you.
Karan Johar
In his autobiography, Karan Johar has indirectly mentioned his sexual orientation. He wondered if he would end up alone. So it wasn't too surprising when he opted to become a parent via surrogacy. In 2017, he became the proud father of the twins, Roohi and Yash.
How is he coping?
His mother is his rock. Taking care of the twins is her full-time occupation. She has finally found happiness after her husband's death. Her grandchildren keep her happy and occupied, her life is full.
Where do they stand now?
Karan Johar recently celebrated the twins' birthday in style. The pictures of the party prove that the twins are already Bollywood royalty.
The lesson for other single parents
Although they turn our life upside down, at the end of the day, children are gifts. They make our lives a lot more fun.
Inspiring examples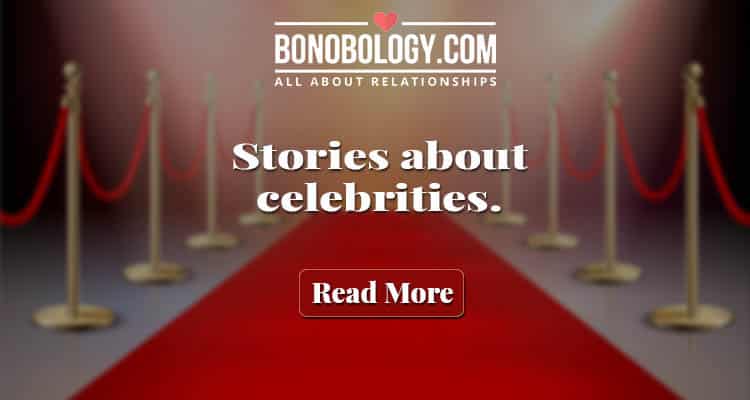 These celebrity single parents have set a great example for all those people who aspire to have children, but are scared to raise them alone. Remember, all that matters in parenting is love, care, a little bit of discipline, and more love.
How To Work On Your Relationship With The Stepchildren – Expert's View