We constantly talk about relationship dynamics changing around us all the time. Some mean it in a good way, others not. But what is change, if it's not you and me changing the world? From bread-winning mothers to stay-at-home fathers, from wives who are forging lifetime friendships with their in-laws, to husbands who are standing for their wife's dreams and aspirations, we are the very men and women who will make endless possibilities come true in the world.
Related reading: How couple-dynamics have changed across generations, for the better
The Biba ad (shared below) on 'Changing the Convention' is beautiful for the same reason. When the girl protests that she doesn't want to spend the rest of her life with a stranger and adhere to what is expected of her, we see the father standing up for his daughter's concern and expressing his wish to find out if the boy will support his daughter in cooking and household chores after marriage. Whilst the boy's mother takes pride in the fact that her son can't even boil water, let alone cook, the boy takes it upon himself to invite the girl's family to his house in 10 days, during which time he's confident he will learn cooking and prove to be an equal match to their daughter. That, to me, was the most striking part about the advertisement. The willingness that stems out of his own heart to be part of a change. Although the ad when launched evoked reactions of being too far-fetched to be true in real life, it was just nice to see a partner willing to challenge a convention, even if it was in an ad, to be the change his other half wished to see, and make their relationship blossom.
I happened to stumble upon this ad yet again around New Year when the Bengaluru mass molestation news was making the rounds and the entire country was divided between #NotAllMen and #YesAllMen. How nice it would have been instead, I thought to myself, if we hadn't made it about men versus women, about the city, about feminism or the length of the woman's dress.
Most of us condemned the attacks or saw Bollywood actors condemning it on television only to browse back to another channel and see the same actors relegating women to objects in yet another item song. If they really wanted to make a change, could at least one of them have vowed to never objectify women in their films thereafter? Forget actors, could we as citizens of this country have done more instead of returning back to our normal lives after shaking our heads in shame and disbelief?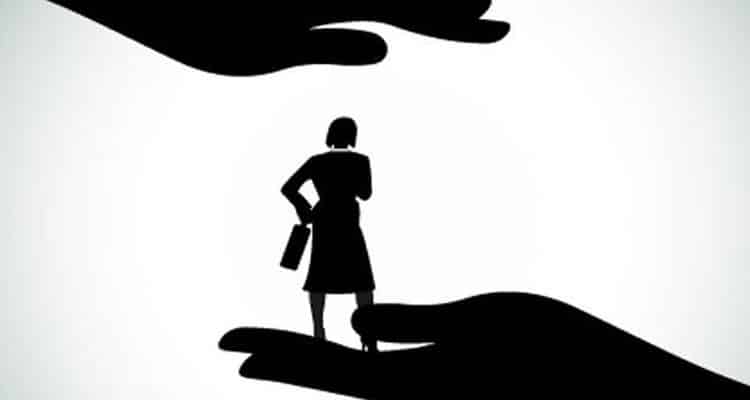 Why do we, as a society, feel threatened when the conversation is about a subject such as sexual assault? All of us know very well that not all men are molesters or rapists. That not all men abuse their significant others, or oppress women. So it's really not about all men being perpetrators or all women being victims at the hands of men. It's about a malaise that has got so deep-rooted in our society that of all the G20 nations, India has been labelled the worst place to be a woman.
We have women deities, whom men worship with great devotion. We have had a woman president and a woman prime minister, around whom many men have unquestioningly served. And yet at the break of dawn in 2017, one of the greatest tragedies in our country is that most men want to stay away from anything that has to do with women and their safety. The almost immediate reaction is either that "it didn't happen" or "not all men are the same"! Women suddenly transform into incomprehensible aliens from another planet that men have got nothing to do with.
Related reading: What we need to learn about relationships from the women of Game of Thrones!
With around 1,500 police personnel for 50,000 people who had come to the area to celebrate, I agree that the police were outnumbered. Even if a few were up to mischief, if all the other men present there that night had come together in groups to take on those few miscreants, could the situation have been different?
The onus of challenging convention by no means applies to men alone. So while women get equipped to raise responsible sons and defend themselves better, can we have the real men stand up to such offences, so that men and women in our country have the right to enjoy exactly the same kind of freedoms? Because forget law and order, even if men start fearing other men taking them on when they commit an offence, the change will have somewhere begun.
Divya Nair Hinge
From the Editor's Desk, Bonobology
Here are 5 women characters on American TV who inspire us every day