(As told to Joie Bose)
I found fatherhood daunting, so I had some extramarital sex
The greatest day of my life was not when my daughter was born. That was the most fearsome day. Don't think I'm saying all this for I had a girl child. Trust me, had I got a boy child, my reaction would have been the same. Suddenly, with the cry of the baby, I became the responsible one. Even my wife, who used to be the responsible one, in a half drowsy state coming out of the operation theatre told me to take decisions regarding this and that and the other. The doctor too asked me what I want. I had smiled and said, "Whatever is best. I don't mind paying." Whatever he was saying didn't even register.
Click here to read about 5 parenting mistakes everyone makes.
Pregnancy was no fun
The fact was, I did mind paying. I would rather spend that money getting drunk. I've lived my life in a wild manner and I married the sexiest chick in town. I had a wedding on the beach and we had an unplanned pregnancy. I had told her to get an abortion, because I wasn't ready to be a father, but she wanted the child.
Click here to read about this woman who didn't crave lemons during pregnancy but craved sex!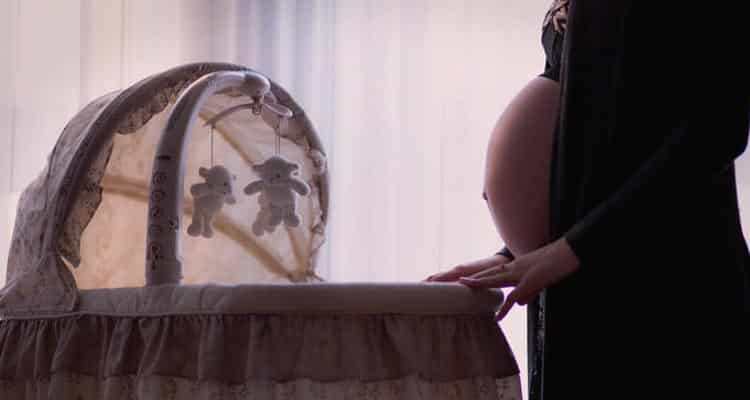 She stopped working and I had to support the both of us. Plus she fell sick very often during the pregnancy and eventually she even stopped sleeping with me. All this boils up.
Click here to read about this sexless marriage and how an affair helps them survive.
Related reading: Honey, the baby shrunk our sex life!
No peace at home
The father is a silent sufferer for nine months and the sufferings continue even after the child is born, for not a single night goes by when you can sleep peacefully. If I wanted to sleep in another room my wife always made a ruckus and made me feel guilty. So I was working fourteen hours a day at work and then I didn't get peace even at home.
Click here to read expert's opinion on how to have a healthy sex life after becoming parents.
Also money was flowing from my pocket like milk did from my wife's breasts. Sadly, my daughter was lactose intolerant and she didn't drink that milk. We had to buy imported milk for her, an electronic milk extractor for my wife since otherwise she was in pain. We had to buy oodles of diapers and pay for a day nurse.
Click here for financial tips a couple can easily use.
And to top it all, my mother came to stay with us to tend to her new granddaughter and after school, I've never lived with her. She was nosey and always took my wife's side. Finally after three months when my wife went to stay with her mother and my mother returned to my father, I felt free.
Click here to read about how destructive Indian in-laws can be.
Freedom, finally
I drank like crazy and even paid to have sex. Had it been my younger self, I would have looked down upon me, but trust me I had no option. It's like if you're a father, you have to just change. Your desires, your likes and lifestyle can't change overnight. And if I walked into a public space, I would have met many people who would have had invariably reported my activities to my wife. She has many friends. And so, I had to resort to visiting shady places. I didn't even have the guts to reveal this to my best friend, for my marriage had made him my brother-in-law.
Click here to read about this woman who's husband sleeps with sex workers and wants her to understand.
Things are back to normal, but…
Now my daughter can walk and say, 'Daddy'. I have begun falling in love with her. My wife has started working and things are not so tough. After office, I don't always feel like going for a drink, but I miss my daughter. She visits my in-laws and my folks every now and then and I do get some time with my wife. She has lost her pregnancy weight and looks as hot as ever and whenever I see her all dressed up for a party, I feel guilty for having done what I did, but, honestly did I have any other option?
We asked our readers how they defined cheating as a couple and they said
https://www.bonobology.com/stretch-marks-tummy-side-effects-pregnancy-tackling-couple/
https://www.bonobology.com/what-about-intimacy-after-having-kids/