What is the main criterion to say that the child at school is doing well? Of course, grades. In most cases, assessments do say that a child is either successfully mastering the program or is not coping with the learning load and needs help.
It is ideal when a child claims it: "Mom, let's invite a tutor, I can't cope with trigonometry (Pythagoras theorem, like triangles, equidistant movement, etc.) myself. However, you have to admit that this happens rarely. As a rule, parents get involved when there is very little time left until the end of the quarter / school year / date of the annual control. In this case it will be difficult to correct the situation even for an experienced tutor.
Related Reading: 12 Beautiful Reasons To Have Kids And Experience Parenthood
How Do You Know A Child Needs A Tutor?
There are only two really working ways to understand that the child at school is not doing well.
The first one is to monitor the situation. Weekly check grades, follow the messages in the group chat of the class (if any) where parents communicate with the teacher and with each other.
Related Reading: Worst Parenting Mistakes We Always Make And Should Immediately Correct
The second one is to communicate with the class teacher at least once a month. And not only at the parents' meeting, twice a year, when it is necessary to solve many small but important organizational matters related to the study only indirectly.
Then you will see exactly in time that your child's progress is declining. And it is time to look for the reasons for this.
If it turns out that the child does not understand the new topic (for example, trigonometry) and parents are unable to help, it is exactly to the tutor. A teacher in the class, no matter how talented and creative he is, will not be able to devote enough time and attention to each pupil.
Some of the pupils were shy to ask to repeat it; some of them just dreamt of looking out the window and missed an important teacher's explanation. In this case, https://writemypaper4me.org/ may help your child. But sometimes, the misunderstanding in the new topic grows like a snowball.
In this case, only a tutor in individual lessons will be able to fill the gap in knowledge and give the student back confidence in their abilities to further master the subject. This concerns the current academic performance. And this is the first direction when inviting a tutor is necessary.
Your child can do better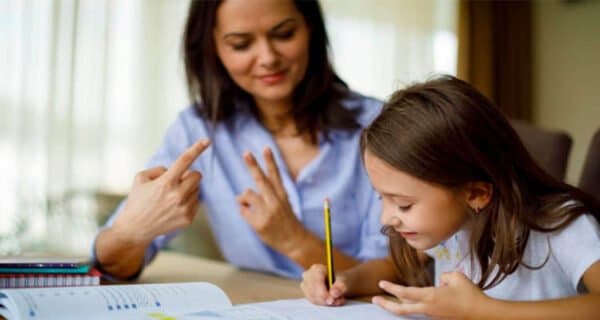 There is one more direction. If your plans and ambitions go beyond the school program and you want your child to participate in thematic Olympiads, there are completely different tasks. First of all, ask the schoolboy if he wants to do this subject in depth. And if his answer is yes, start making plans. Here you cannot do without a personal mentor/tutor.
A tutor in preparation for the Olympiads is a must. He already knows how to build an individual preparation process. Just choose a tutor who specializes in such tasks. Tutors as doctors: One doctor cannot cure all diseases, one teacher cannot produce results in different types of tasks. Someone brilliantly prepares for exams, someone will be a mentor and motivator for the child.
Choose a tutor consciously. And then this cooperation will be successful!
Students During Self-Isolation: How To Nurture Your Relationships