The film Good Newwz has set cash registers jingling with its out-of-the-box storyline. The storyline of the film goes like this: Two couples with the same surnames pursue in-vitro fertilisation (IVF) and wait for their upcoming babies. Trouble ensues when they find out that the sperms of each couple have been mixed.
Critics and moviegoers alike have lauded the attempt to make a film like this and it has been packed with plenty of serious moments and humour. But IVF is not as easy as it sounds in reel-life.
We talk to a wife who underwent IVF, a single mother who had her baby through IVF, a sperm donor and a woman who wanted to have her ex's child and find out about their real-life experiences. Their confessions are an eye-opener.
Four People Talk About Their IVF Experiences
IVF is an elaborate process and people often have to go in and out of clinics for months to successfully conceive a baby. Doctors, sperm donors, nurses, egg donors are all connected to the whole process of IVF and each has his or her own experience when they deal with couples or even single women who want to have a baby. Four people tell us what it takes to get the "Good Newwz".
1. Single mother speaks
I was 50 and unmarried when I wanted a baby of my own. I had a good job, a family dependent on me – the reason for which I could never get married. Then I looked up the IVF laws in India and realised that it was perfectly legal to become a single mother through IVF.
Related Reading: Why I Decided To Go For Surrogacy Or Adoption Despite Being Able To Give Birth
Being from a middle-class family it was a huge step to take but I had the support of my colleagues who asked me to go ahead. I had supported my family comprising my mother and brother all my life but when it came to this decision they did not support me.
They started misbehaving with me and said that people would say bad things about me if I opt for IVF and motherhood without getting married. I am not good looking and finding a match at 50 was not possible for me. And to tell you the truth I was keen on motherhood but the idea of trying to adjust in a marriage at this age was pretty scary for me.
I finally realised my family didn't care for my wishes so I left home. I had nothing to lose. I was lucky to conceive at the first attempt and I am the proud mother of a 7-year-old daughter now.
My family has finally accepted my daughter but I prefer to live separately now and help them financially. My daughter is my greatest happiness and I am really glad I took this bold step.
2. A sperm donor's viewpoint
I am a 24-year-old MBA student and I usually donate sperm between two to three times in a month depending on the sample health of my sperm, the blood group requirement of the donor as well as the preference of the client. I earn around Rs 600 each time I donate.
I have been aware of sperm donation since I was around 16 but the academic requirement in a sperm bank is graduation because that is what couples want to judge the basic intelligence of a donor.
At first, I started donating for earning pocket money but now I realise that I have helped bring a smile on the face of so many couples and that makes me happy. Now I do it more for the altruistic satisfaction than for the quick buck.
Director Soojit Sircar's hit film Vicky Donor that dealt with the positive side of sperm donation, has inspired many like me, who have been considering donation but were unable to take the decision. But unlike Vicky who becomes rich by donating or gets to know how many children were born with his help, nothing like that happens to a real-life sperm donor like me.
Indian society is changing fast and we often sit together and discuss these things openly and there is more respect for people who are doing it than any kind of stigma attached to it.
As a sperm donor, I have to stay anonymous because my parents would never understand my reasons for doing this. I don't have a girlfriend now but when I get into a long-term relationship with a girl I will tell her that I am a sperm donor because I will not want any unnecessary complications in our relationship if she finds out later on. I think being a woman of this generation she will understand and even appreciate what I am doing.
Related Reading: Sperm Donors In Indian Mythology: Two Stories of Niyog You Must Know
3. A wife grappling with failed attempts
We were married for five years when we started trying for a baby but after a year there were no results. When we saw a doctor they prescribed some medicines that did not work then we went for artificial insemination, that did not work too, and finally, the doctors prescribed IVF.
I had no clue by opting for IVF I was entering the most harrowing period of my life. The procedure might sound easy but it isn't. The worst part is the psychological pressure that one gets into. It is a very expensive procedure and if it fails again and again then you are not only losing the money you are also becoming completely unsure of your decision.
After three attempts failed I conceived. I had thought my ordeal was over. My husband and in-laws were overjoyed that finally, we would have a new entrant in the family. I had to take injections on my stomach every day which were painful but I held on thinking that all was worth it. Then by the end of the third month, I had a miscarriage. I was shattered.
If I had my way I wouldn't have wanted to conceive again but my family wouldn't let me go and I was dragged by my husband to the IVF clinic again and the procedure started all over again. It was done two more times, I conceived but had miscarried both times.
Related Reading: When He Found Out His Wife Couldn't Get Pregnant He…
I felt like a dead woman walking at the end of the sixth attempt. That's when my parents came to my rescue and took me home. I never returned to my husband. I am under psychiatric care now. The only thought that makes me happy is there will be no more IVF attempts. That's good news for me.
4. The woman who wanted her ex's child
We were madly in love since our teenage but we had never thought we would part ways. We had planned our life together when we were 13, had planned two kids at 24 and by the time he moved to the US for his studies we knew it would be a matter of just a few years before we tied the knot. We had no clue then that we would never be together.
When he returned from the US his father expired leaving a huge debt and his father's friend agreed to help him out provided he married his daughter. This reads a bit filmi I know, but I guess films are made on life stories.
He had two younger siblings, his mother and a huge house that would go under the hammer. He had to make a decision so I was sacrificed. I moved on, with immense pain but I did move on. I settled for an arranged marriage and to my horror discovered on my wedding night that my husband was impotent. I could never tell anyone about it and I don't know why the thought of leaving the marriage did not occur to me. I guess I liked the security and the fact that my husband treated me well. He was mild-mannered and respectful but he didn't want to address his sexual issue.
After three years of marriage, at a book launch event, I met my ex and we ended up having coffee at a café. He was a father of two kids and I told him smiling, "It's strange there was a time in my life all I ever wanted was to be a mother to your children."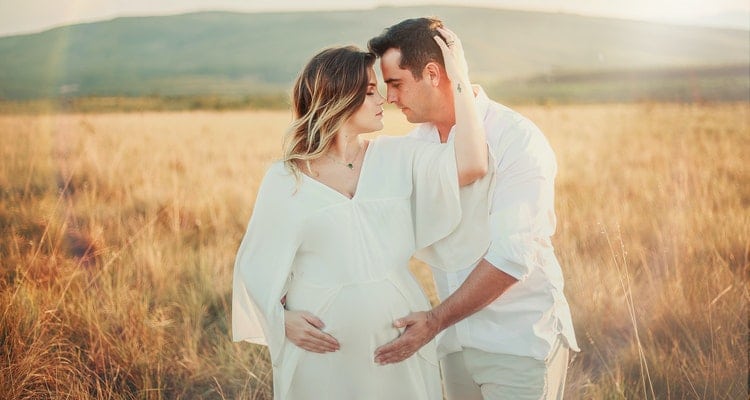 Related Reading: She Doesn't Want To Adopt She Wants To Give Birth
That day when I came home I asked my husband if we could have a baby through IVF and donor sperm. He agreed instantly. I also told him whose sperm I wanted. He took three days to digest that but finally said yes.
It took me some time to convince my ex because he felt that we would be complicating our lives that way. But I didn't care I wanted to live our long-cherished dream.
I have a son now. He is a bonny 2-year-old, the centre of our lives. My ex lives in the US now, we don't meet and my husband has accepted the baby as very much his own. So, for now, there is no complication, I don't know about the future though.