BDSM is a largely misunderstood term for those who have just read a lot of Fifty Shades of Grey. That book barely touches the essentials but rather makes a bad example out of it. I have always wanted to do something that was out of normative or "conventional sex". The politics of having sex with someone is also largely deterred by the normative way of looking into heterosexual sex, where it's just the guy on top getting off early without even making an effort to satisfy his partner. Well, for me and my partner, it never suited our gender roles and we never believed in those anyway. The best part was when we started to acknowledge our preferences and then we decided to take it to the next level.
Related reading: 8 things every man wants in bed.
(As told to Sourish Samanta)
But before we went gaga over proper BDSM equipment and stuff, I particularly remember this one time where we improvised everything with things we had in front of us. Well, luckily no one got hurt, but we did have a great time.
Related reading: Tips to embrace your kinky side without being labelled a 'pervert'
Our First Step Towards BDSM…
We have been together for several years, but our sex life was as monotonous as our work life and initially we both were reluctant when it came to talking about it. We just did it like any regular couple and went to sleep. Once we had the talk, he agreed to let me play the dominant role for a change. It was surprising to see how he went out of his way (the normative male conditioning) and appreciated the sub domain in him. It was surprising for me, but I really enjoyed that. Maybe I am being inappropriate, but being the naive kind, as always, gave me a boost to learn more. Whatever we did was completely done with mutual consent and respect.
Related reading: 12 kinky things every man fantasizes about.
I tied him down and hit him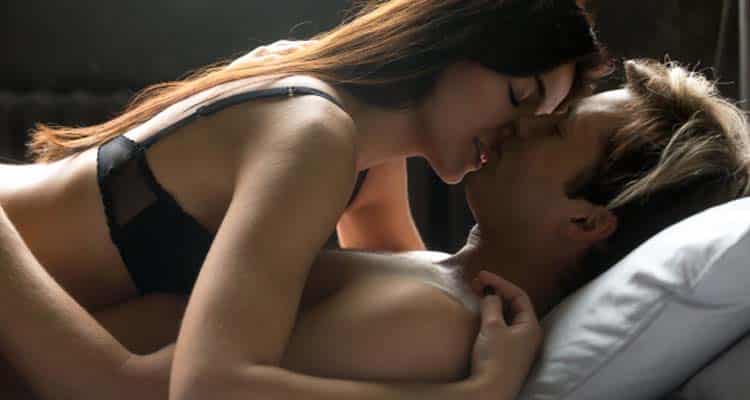 There are lines where we like keeping things "simple and conventional" for the sake of it. It dries up the whole passion and does no good. For us, we decided to cross the line together as a team and we faced no such problems. Sexual boundaries are often mishandled by people due to the lack of sensitivity. People leave it out conveniently. We had it on a night when we first decided to do something that we haven't done before.
Related reading: love bites and spanking and how 'boring' sex is so old school.
I pushed him on to the bed and as he lay there, I could sense the tension between us. That intrinsic understanding between us helped me do things that he wanted me to. Tying him down and hitting him slowly with the wooden scale I got was perhaps the most hilarious and sensuous experience I have ever had. We didn't need any BDSM tools. We used whatever we had at home.
Related reading: crimes of passion: When anger takes over the mind.
The session lasted for almost an hour and both of us felt like that one night could compensate for the amount of bad sex we had over the years.
Finding alternative ways to give one another pleasure is not only enticing but also helpful in more than one way.
Well, once he was done, we quickly changed roles again and it was very smoothly done.
He rubbed ice all over my body
I asked him to blindfold me and rub ice all over my body. It felt so wrong and so good at the same time. I almost felt like I was on cloud nine. For a moment our barren life had found something new. For starters, we didn't go overboard with anything, but we did what we could. And due to the lack of knowledge, we didn't do anything that would end up hurting us. Our body is so beautiful and magical that we don't even realise the ways we can please ourselves. This was a beautiful realisation and we did everything with each other's complete consent.
Related reading: 5 sex positions that have maximum pleasure for women.
Sticks and stones may break some stereotypes
BDSM can be highly misjudged and that happens due to the normative approach everyone has about sex. Even we used to be one of those couples who find these things "bizarre". Our first experience will always be with us and nothing can replicate the magic that went on during that time.
I would say that mutual respect and level of understanding did help us in ways we can't even define, but I'm glad we were on board together and I feel lucky for that.
Related reading: I had guilt sex with my cousin and can't stop.
People might still call our practices perverted. It stings, but we both stopped giving a damn about what people have to say. It's our private life and we get to do whatever pleases us.
Being able to open up possibilities has really ushered in some hope on my situation. I look forward to more adventures that are yet to come, but I'm glad that my partner is on board with this and it's a great feeling to have him on the same boat as I am.
Bring on the kinky love bites and spankings! Vanilla sex is passe!
The Unusual Love Story of Amrita Pritam and Imroz