Celeb couples based on zodiac signs
There is no denying the fact that when in love, we always have checked the compatibility of our horoscopes. If they match, then it kind of gives us a green signal to go ahead with that person and if they do not, then we consider all these things nonsense. Anyway, going forward in the relationship, we often compare or get compared with famous on-screen or off-screen couples. I am just taking this tradition forward and connecting the most compatible to the most famous on-screen and off-screen leads. Let's start!
1.  Aquarius (Jan 20th– Feb18th) and Gemini (May 21st– June 20th):
Both of them air signs; looking for love, truth and real conversations. As they share the same passion for understanding each other intellectually, they may also find abode for their emotional souls too. This pair reminds me of Amitabh Bachchan and Hema Malini from Baghban, who supported each other through all the ups and downs.
Related reading: 8 fun things to do with your partner over the weekend
2. Pisces (Feb 19th– March 20th) and Aries (March 21st– April 19th):
This awesome-sauce combination of a fire sign and water sign is worth our attention. Aries is passionate, moody and extremely dynamic which perfectly complements the exceptionally sensitive and perfectly mysterious Pisces. Remember how Deepika Padukone and Ranbir Kapoor made an ideal pair in Yeh Jawani Hai Deewani? That's how you guys look together!
3. Taurus (April 20th-May 20th) and Leo (July 23rd– Aug 22nd):
The best combination one can ever have, the earth and the fire sign can instantly cause sparks that may lead to lifetime bonds. When the earth sign – Taurus, finds love in the fire sign – Leo, they stick by the sides of loved ones even during the hardest of times. Taurus has the power to bring out the best out of Leo. Just like Virat Kohli talks about how his lady love made him a better man.
Related reading: 6 reasons why being single is better than being in a relationship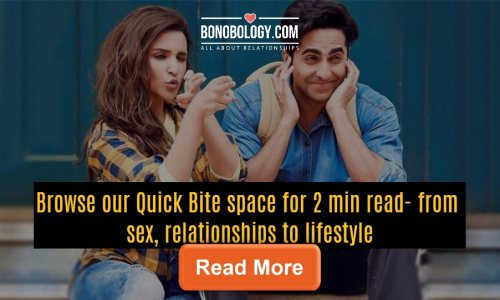 4. Cancer (June 21st– July 22nd) and Libra (Sep 23rd– Oct 22nd):
They are the best example of a couple with both beauty and brain. Libra being an air sign values love, books and people over anything else. Cancerians are highly emotional and very intuitive as they belong to the water family. Both of them are old school lovers and believe in relationships that last for an eternity. Shah Rukh Khan and Aishwariya Rai in Mohabbatein shared the same comfort and control that Cancer and Libra have.
5. Virgo (Aug 23rd– Sep 22nd) and Scorpio (Oct 23rd-Nov 21st):
Both of them have a very good rapport as they are from the Earth and Fire Signs respectively. This means when the fire sign starts dropping fire balls, the earth sign handles them graciously. They both need each other as they find peace only with each other. One always needs the other to survive and grow. This pair is just like our very own Ram and Leela in Ramleela.
6. Sagittarius (Nov 22nd– Dec 21st) and Capricorn (Dec 22nd– Jan 19th):
Another fire and earth sign that can survive and thrive under any circumstance. Capricorns are warm and loving beings and Sagittarius wears their hearts on their sleeves. What else are you looking for? But they are also the couple who can either make or break each other just like Parineeti and Arjun Kapoor in Ishaqzaade.

Image source
This is our list of zodiacs that make the best pair out of the lot. Is yours mentioned here?