Parth and Vandana Tandon are popular couple food bloggers who are also one of the top Indian food bloggers. The husband wife-duo got romantically involved through food and even though they have very different tastes, it's their adventure in the culinary domain that is rather interesting. Parth is currently pursuing an MBA and Vandana is doing a job in NIIT as a Developer.
Things get really interesting since Parth is a non-vegetarian and Vandana a pure vegetarian. But they have found a way to enjoy food, romance it and blog about it. In this interview, the couple tells us about their blogging journey and how it has brought them closer as a couple.
How did you become couple food bloggers?
Parth and I are friends for a very long time and we used to hang out often. As we both are obsessed with food, the only place that was apt for us were the cafes in Delhi.
Dining out became a very important part of our life as we both started developing our taste and interest in exploring diffrent cuisines.
After spending a lot of time together and sharing the same passion we eventually ended up as a couple. Food unites us. It still does.
Inspired by other food bloggers we thought of creating our page on Instagram and started our own couple food page. Our page Parvan is an amalgamation of our names Parth and Vandana.
What do you guys do when you both want to eat different food?
That's a tricky situation for people like us as Parth is a die hard non-vegetarian and I am a pure vegetarian.
But aren't we lucky enough to have cafes or restaurants in Delhi that serve almost every type of food, from veg to non-veg, from pan Asian to north Indian or from Chinese to Italian?
As food bloggers, we have learnt this art of tasting every kind of food.
Your all-time favourite cuisine and place?
Sometimes you need to taste only one dish to become a fan of that cuisine. For instance, we once visited Viet: Nom in Gurgaon and tried their mango Thai curry. It was scrumptious and we became a fan of Thai food instantly.
Also, Yum Yum Cha should be on the bucket list of all those who like to enjoy lip-smacking food in a classy setting with a great ambiance. Besides being uber delicious and wholesome, the well-plated dishes here will totally make it to your Instagram feed! Take our word you will never get bored of eating at Yum Yum Cha as there are just so many permutations and combinations of flavours to try.
Burma Burma is also our most favourite dining place. They have authentic food treasuring their family recipes. Burmese cuisine reflects a history inspired by surrounding countries and ancient traditions. Coastal, forest, tropical and mountainous cultures within Burma have all contributed to the rich tastes and aromas you experience in each bite.
How do you guys bond over food?
Food is the cure to all problems in this world.  It turns out to be more than just something that satisfies our hunger and aides our bodies with survival.
The act of food sharing and feeding is a big indicator of the level of intimacy within a romantic relationship. And I feel that our couple food page is sufficient enough to understand that food is not only for satisfying hunger and the taste buds it also develops unbreakable bonds.
'Couple that eats together, stays together!' Our Mantra: 'Getting fat together is much more fun than working out together.'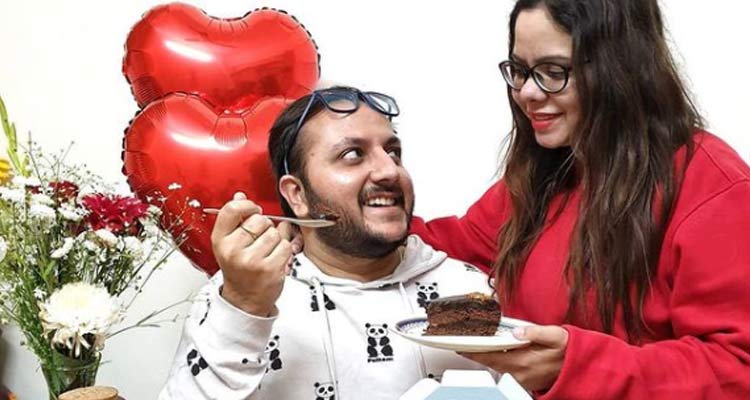 Any suggestions to other couples?
It does not require much effort to start off with something but it really does require a lot of dedication and determination to continue doing what you have started together.
At times we have felt we would stop Insta blogging when we saw followers growing very slowly or got stuck in our hectic life. But that's when your partner pulls you out of the low.
We feel the mantra is to "keep going" because you love what you are doing and there are very few who get the opportunity to follow their passion. So just don't waste it on the pretext of minute hurdles.
Has it ever happened that one of you ordered too much and the other scolded for that?
Yes it happened a few times, bit we always try not to waste any food.
The most atrocious food experience you had?
Yes we had at Bo – Tai, the place was beautiful but the food was quite different.
The funniest experience in a restaurant?
In a restaurant, we were served with dal makhani only and nothing else, on top of that we were asked if we needed anything else or not.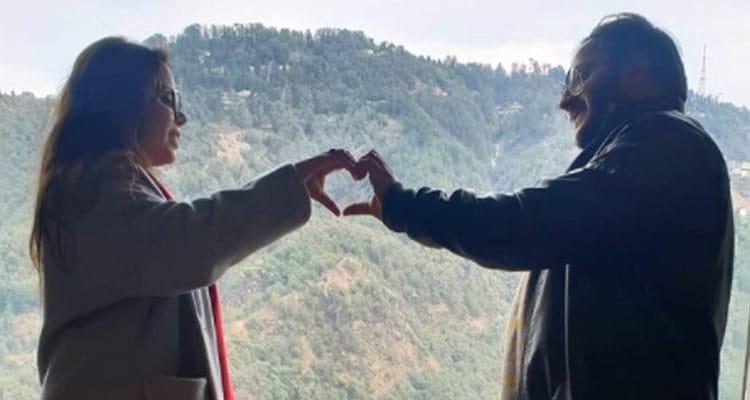 Who is better at photos and who is better at tasting?
Vandana is better at taking photos and Parth is better with tasting.
Do you have fights over photos and restaurant choice?
Yes, all the time because Vandana wants each and every photo of ours.
What is the one thing you really look forward to when you are blogging as a couple?
To maintain how people can bond over food.
How often do you eat out?
3 to 4 times a week.
Do you have a budget for spending or the restaurants sponsor a meal?
Well mostly the restaurants sponsor the meals. But there are some places where we go all by ourselves.
The most romantic restaurant experience you had?
Kiyan, The Roseate in Delhi. It's the best place to romance. ֎