Wildlife photography known to be an honorable profession, beautiful passion and amazing art – is also now an inspiration for this couple having found love. It is amazing really the things that nature can lend to us. Our life experiences can truly be transformed by what we experience when we engage with nature.
On World Photography Day, let us navigate how wildlife photography changed the life of this couple. Important life lessons can be found in places you would have never expected.
Wildlife Photography And Our Story
He is an international award-winning photographer and she just picked up the camera out of passion. While he is a professional photographer winning accolades for his work, she is an amateur photographer whose works have been published in newspapers, books and websites. She makes it regularly to Editor's Pick on National Geographic.
Meet Sankha and Chandrani Kar, the couple who rediscovered their relationship while chasing lions and elephants and pursuing their passion for wildlife photography. On World Photography Day, they share how their life is nothing without answering the call of the wild.
Things like this really make you think: What can we learn from animals? Turns out, a lot. Based in Dubai, the couple makes it a point to go to a wildlife photography expedition at least once a year. Sometimes twice. While Africa is their personal favorite, they have explored the jungles of Nepal, the national parks of the USA. And the sands of UAE and its beautiful wildlife are their go-to weekend getaways.
"We are at our happiest best when we string the cameras around our neck and are off before sunrise to shoot animals. It's a different kind of high that's hard to explain," says Chandrani Kar. Chandrani says the wild has taught them things about life and their relationship that they would have never realized otherwise.
5 Things That Can We Learn From Animals Through Photography
Chandrani Kar said she has rediscovered her relationship with her husband on their wildlife photography sojourns. It has strengthened their bond and helped them understand themselves better, she adds.
This is one of the characteristics of a successful marriage when you have at least one thing that bonds you like no other. Read more to find out how wildlife photography changed this couple and their marriage for the better:
1. Fear isn't anything
Used to the security and city life of Dubai when we took the first Africa trip in the year 2008 we had no clue what was awaiting us despite all the research we had done before embarking on the journey.
It was a luxury tent but it came with a ziplock. There were twin beds with mosquito nets and inside the tent there was every single amenity but I still felt so scared thinking how would a zip keep a lion away.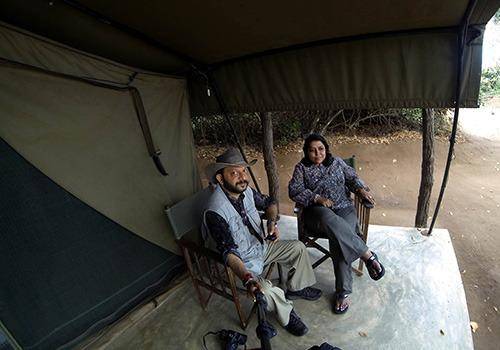 For the first time in our life, we felt we were each other's bodyguards. Sankha wasn't that scared but I insisted on sleeping in one bed and believed that if the lion came it should get us both together.
That night was the ice breaker. After that, the hippo living below our cabin and making sounds all through the night didn't really bother me. Or the giraffes chomping away the leaves next to our window. Or the boat ride in a crocodile-infested river.
And the hot-air balloon ride was the deal clincher. Now, I feel if I dared that I could do anything. Well, as long as we were together on the adventure.
2. We discovered tenacity
If we hadn't pursued wild animals with our cameras, we wouldn't have known our own tenacity. We were used to a life where he would head to work every day, while I kept home. On days off, we either lazed on the couch or met friends and went mall hopping.
For us, there were never many fun things to do as a couple over the weekend. Our passion for wildlife photography changed all that.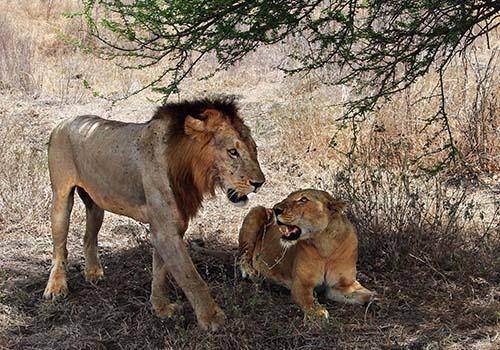 Waking up at dawn and going around the jungles all day, sometimes forgetting to eat and drink, just looking for the perfect shot, in the blazing sun, is hard work. It is physically very exhausting because we don't go as tourists, we are there for photography and we spend really long hours in the wild.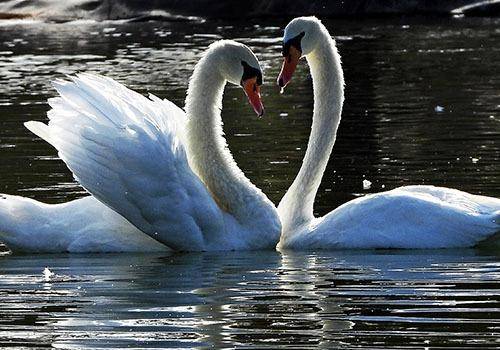 We realized we totally transform as human beings when we are in the jungles. We developed perseverance and tenacity and could stand by each other in our common commitment to clicking good photos.
3. We developed unbelievable friendships
From the Masai man, who stood guard at the resort we stayed in to the driver who took us around, the travel agent who ensures the best for us, the cook who got mauled by a lion, the stranger who took us to his home when we got stranded in Botswana once, we have made unbelievable friends in the unlikeliest of places.
We make an effort to keep in touch with them and revisit them. We discovered goodness in people and how they are always willing to walk the extra mile even for strangers. They made us better human beings.
Related Reading: 3 M's In Marriage!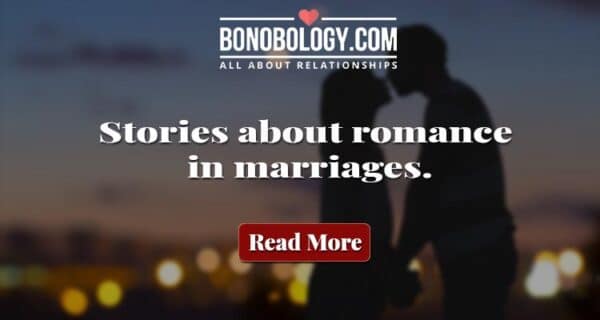 4. Wild animals know pure love
They have families, they feel love and they like each other's company. That is what I realized after clicking wild animals for more than a decade now. I love to take wild couple pictures and have built up quite a collection by now. From birds to butterflies from hippos to lions, when they are around in pairs it's a sight to behold.
Their love is so genuine, pure and beautiful. They make you fall in love with nature in an unimaginable way.
5. We found our strength in the wild
We didn't know that we had this never-say-die attitude until we started wildlife photography. It has happened that we had just returned to the hotel after a grueling day at the African Savanna with feet aching, hair disheveled and skin totally sunburnt. All we wanted was a hot bath, some food and lots of sleep. Then we spotted two hippos in their mating dance in the river flowing in front of the hotel. And back we were at our cameras.
Travel for two, saving every penny to make it work, overcoming disappointments of flight cancellations and weather changes, surviving car breakdowns in the middle of nowhere, it has all made our bond as a couple stronger. Now, we know we can deal with anything in life, or in the wild – as long as we get that amazing shot that makes us feel alive.
When And How To Talk About Marriage With Your Significant Other
25 Questions To Ask Before Marriage To Be Set For The Future