How women can express affection by leaving love notes for their husbands
Marriage is like love at first sight. You find it to be nothing but lovely in the beginning, but soon begin to discover the unpleasant truths in it. It takes a lot of hard work, adjustment, sacrifice and understanding from both sides to keep it steady.
While sex plays an important role in keeping the bond alive, not everything needs to be physical. Helping your partner in their chores, saying a kind word every once in a while and showing that you still have affection for them goes a long run in keeping the love strong.
It is very unfair of women to expect their husbands to pamper them all the time to or plan romantic dinner dates. Women too should take equal initiatives to pamper their husbands every now and then. While shopping remains an option, sometimes all women need to do is use a bit of their creativity. Men often just need to know that they are loved and don't really care for gifts. You could do something as profound as writing poetry for them or as simple as leaving cute little love notes for them in the most unexpected places.
Try these places to leave cute love notes for your husband.
Related reading: 10 crazy things people do when they're in love
1. Gym kit
Mornings are a crazy time. You are in a hurry to achieve so many things in such little time. Right from cooking, working out, to dropping kids to the bus to catching the 8 o'clock train. Who has time for romance! Now take 30 seconds from this insane schedule and leave a quick note in your husband's gym kit which can say "Happy workout my Superman!" It is sure to leave a smile on their face and to brighten up their morning.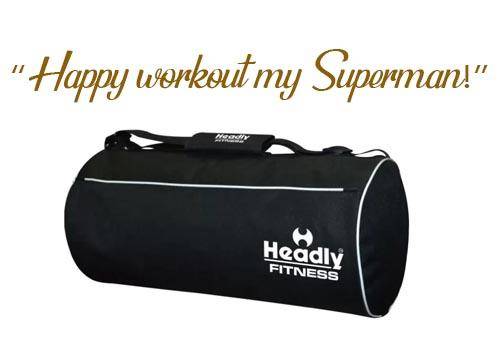 2. Steering wheel of the car
If your husband drives to work, finding a sweet message waiting for him will be unexpected and guaranteed to give a good start to his workday. A simple "Have a great Monday!" or "Good luck for the presentation. May the force be with you!" will not only boost their confidence but also make them realise that you are as involved in their life as they are in yours.
3. Lunch box
If you are the kind of wife who packs tiffin for their dearest, ensure that this one is not too naughty. They may be surrounded by their colleagues and can become quite the topic of discussion on the office floor. Try this when you have packed their least favourite sabji for lunch saying "Karela for my handsome fella :p!"
Related reading: I thought he was taking me out on a romantic date but he took me to a vegetable market instead
4. In their perfume drawer
Go full crazy with this one! No restrictions, no inhibitions. Let them know how attractive they are to you. Leave a quick "You smell irresistible, even without the perfumes. XOXO." And they will be waiting to get some alone time with you!
5. In the book they are reading currently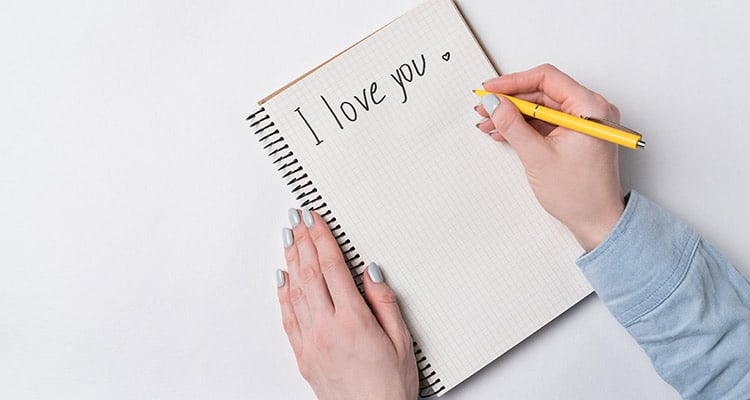 The kids are asleep, the house is quiet and he is finally catching up on his reading while you have closed the kitchen, showered and set to finally have some time for yourself. He will open his novel only to find a bookmark that says 'Hey! The kids are asleep. Do you still want to read or…?" Watch him run to you to make the most of the opportunity!
6. Fridge
If he reaches home before you in the evening, leave this note in the fridge "Welcome home! Have some chai and make some for me too, pls;)." If you are going to be working late, direct them to the dinner which they simply adore with this on! "Your favourite – Biryani and raita is in the fridge. Bon Apetit!"
Related reading: The best anniversary her husband didn't plan
7. Laptop
If you know they are going to be awake that night because the report needs to go first thing tomorrow, leave a quick note on their laptop which reads "Give your eyes a little rest. Take a break once in a while." He will be sure to admire your proactiveness and will surely reciprocate.
These not so extraordinary actions can turn into memorable moments in your life. We all like surprises and ones like these are sure to make your man fall in love with you all over again.
Save<Save<