From radio to television and now films, Danish Sait is many talents rolled into one.  In 2009 Danish Sait started his career in radio in Bahrain then moved to Dubai. He is a Bangalorean and has moved back to the city now. He is considered one of the greatest upcoming talents in Bangalore at the moment and he has won numerous awards. But it's not all glitz and glamour for this funnyman as he gives some reality bytes from his life. He has been coping with depression for a long time and he tells us how he has battled it.
In this interview, we talk about how Danish Sait battled depression
The funniest men are often known to have the saddest of stories behind them. You've been open about your parents' separation and the domestic violence that your mother had to endure. Did humour offer you an escape from this reality?
I think comedians are just more observant people. And that awareness adds to their personality. My sense of humour though wasn't something I developed during the tough times at home. I've been funny since childhood and my mum has the tapes in which I made these hilarious expressions and talks. As for my past, my sister Kubbra (Kubbra Sait, the star of Sacred Games) and I didn't have a father around. But then, who's to decide that you need to have both parents to have a perfect household? My mum Yasmin played both roles, fulfilled all our needs and it was just as perfect.
What are your earliest memories of a non-conventional set up at home?
That scene in Secret Superstar where the tiny girl is peeking through the door and sees her parents fight? That was me. I remember seeing my parents fight, which went on till I was 16, and the domestic violence that mum went through.
Those were horrid times. But amidst this sadness, I also saw a glimmer of happiness because after school, I'd go to the supermarket that mum used to run and help her out.
Meeting various people, observing their accents and mannerisms provided me much joy and have today provided fodder for my work as a radio presenter, actor and entertainment professional.
Mum later sold her jewellery to put me through boarding school. I recall standing at the window at school waiting for mum to drive up in a car like the parents of other kids but she always came in an auto. Finally when I enrolled in engineering, mum bought a car. Now, the fights at home were about reversing and parking our car the perfect way. My mental health issues could have started in my childhood but I only realised about it as an adult.
What is the baggage from a background like this?
I don't have baggage from the past. Some things happen every day that bothers me more. My childhood or my days of coping with depression aren't that important anymore. Like the other day, I sent an audition tape to somebody and it didn't come through.
And I thought to myself, "after all these achievements, am I not good enough?" It's these tiny things that one goes back home with.
I also get hassled when people who don't know me pass judgement and somebody comes and tells me "so and so said this about you." Know what? As an artist, it's all about happiness and pranks for me. But at home, I'm quiet and to myself, either talking to mum or on my PSP. I'm happy to say I've made peace with my past and the skeletons have long been buried.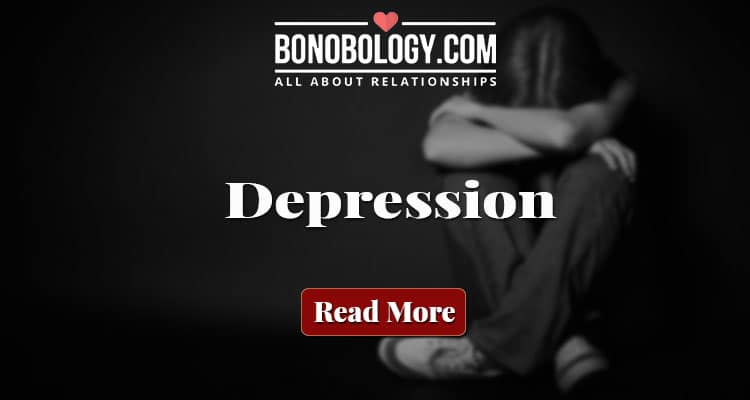 You've also battled depression. What gave you the strength to cope with it and also open up?
Deepika Padukone's sister Anisha is a good friend and the first time I spoke about depression it was at their Live Love Laugh foundation. Depression started when I was 21. I was doing radio in Dubai and was battling impatience and anxiety. Being a show producer, I wanted to get behind the mic but instead was giving content to the RJ.
All I wanted was to become a star. The girl I was dating was not around and that made it worse. I was chasing the limelight and in my hunger to be known, I didn't realise that my whole motive to be known was misplaced.
My home was a pile of garbage, I was overweight and couldn't get out of bed. Mum brought me back to Bengaluru and I took professional help. I got better and at the same time, never shied away from talking about it. Unfortunately, a lot of kids today are battling depression because for them life is all about likes, hits and shares. Their parents are also unaware of their mental health issues.
Your mother, sister and special someone… how much have these women influenced you?
My mother is a rock star – she taught me to be a better person. My sister Kubbra is like a second mother – when I was a kid, she'd feed me, help me do homework and attend PTAs. She has the answers to all my questions. My girlfriend is my grounding force and has made a responsible man from a mere boy. All these women have had a profound impact on the way I look at and deal with the world.
Danish Sait dreamt of his mum owning a car. Today, what are his dreams?
Today I'm in a more secure space. All I care about is my work. After having done extensive work in radio, online, television and now movies, my ultimate goal is to become a teacher and work with kids.
What differentiates an abusive relationship from a normal one