Since Deepika Padukone and Ranveer Singh tied the knot in December last year, the couple has been on a high. If Deepika was shooting for the ground-breaking film Chhapaak with Meghna Gulzar, Ranveer was training with Kapil Dev for his upcoming biopic on the legend, 83. If Ranveer was winning awards and accolades for Gully Boy, Deepika was walking at the MET Gala red carpet and the Cannes red carpet. The couple was walking shoulder to shoulder till Ranveer Singh suddenly took a few steps forward and gave Deepika Padukone ample reasons to see green.
We tell you 5 reasons Ranveer Singh gave Deepika Padukone to get jealous and insecure even…
1. Ranveer Singh kissed Sourav Ganguly
Umm! It's a bit too much for a wife to see her famous husband prancing around a cricket field in England at World Cup 2019, and kissing, posing and shaking hands with cricketing legends that one rarely gets the opportunity to meet in one frame.  Ranveer clicked a selfie in a kissing pose with Sourav Ganguly, posed with Sachin Tendulkar, started dancing with Sunil Gavaskar in the commentator's box and of course, hogged the limelight all the way. We don't blame Deepika Padukone. Anyone in her place would feel a wee bit green.
2. Ranveer Singh has upped his movie game
While both are extremely successful in the business, Ranveer has portrayed more challenging and demanding roles than Deepika. From a Maratha warrior, to an evil Sultan, to a typical Delhi boy, Ranveer has done it all. Deepika has not experimented much with her roles, and we are looking forward to her new film Chhapaak, where she plays an acid attack survivor.
Psst…a little birdie told us post Padmaavat Ranveer hiked his fees and joined the Khan league. There is no doubt Deepika is one of the top most actresses in Bollywood, but she still earns a few crores less than Ranveer.
3. Deepika Padukone couldn't make it in Hollywood and he has soared in Bollywood
While Ranveer's stability in Bollywood is commendable, the same cannot be said for Deepika. She tried her hand in Hollywood, going the same route as Priyanka Chopra, but she couldn't make much of a dent with XXX: Return of Xander Cage. While Ranveer has been dishing out hit after hit back home, Deepika took a year's break. Once she gets her B'wood road map in place again she wouldn't feel that tinge of jealousy for hubby dear anymore. We are sure!
4. His fashion sense is more talked about than hers
While Deepika only gets noticed if she is attending the MET Gala or walking the Cannes Red Carpet, Ranveer Singh can get himself trending by just putting on one of his silver jackets, that too on a trip to the airport.
In other words Deepika sticks to the classics and hardly experiments and then, there is Mr. Singh, dressing up like a comic character every single day and walking away with all the accolades. While Deepika's style has been dubbed as repetitive and boring by most Hollywood and Bollywood tabloids, Ranveer grabs eyeballs with his unique style.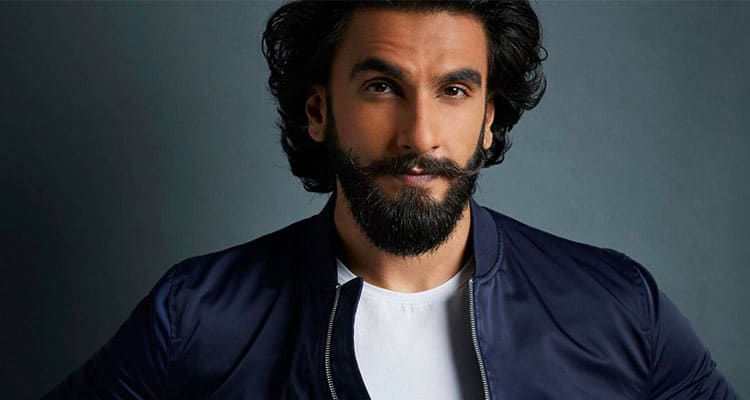 5. Ranveer Singh is the king of Social Media
Ranveer literally owns his social media space. While he definitely has lesser followers than Deepika, as of now, his social media content is extremely relatable, fun and lighthearted.
While Deepika sticks to sharing looks from shoots and events, Ranveer puts the snapchat baby filter on his wife's event appearances, making him the more fun person to follow.
It won't be long when Ranveer surpasses in the follower count. We heard that's got Deepika really jittery these days.