Deepika Padukone in Bollywood
Bollywood has depicted romance in very different ways. From depicting it in a cheesy, all-for love kind of a thing to inter-communal love gone bad. Deepika Padukone has been a part of all shades of romance in her movies. Whether it is a suckfest flick like Happy New Year or something as exquisitely made like Piku, this diva of a lady has portrayed varying shades of love interest in her movies.
As a compilation and a tribute to this bubbly actress, we have compiled a list of roles she has portrayed in her movies that set her apart.
1. Cocktail
Unarguably, Cocktail was the breakthrough performance for Deepika. She played the role of Veronica, this party chick with killer appeal. In Indian terms, she was quite unsanskaari. Veronica falls in love after sleeping with this one man. The man chooses a sanskaari naari at the end, because well…men. Some may say Veronica is like a wild spirit that cannot be bridled. But in fact, she is a wild spirit that does not want to be bridled. Which is why even after being rejected by the man she likes, she is happy for the pair. Good things are in store for her.
2. Goliyon ki Rasleela – Ram Leela
In a Romeo and Juliet kind of inspired Bollywood movie, Deepika plays the role of Leela. The story is an adaptation of the age-old Shakespearean romance. Two people from conflicting communities fall in love and choose to meet their end like they lived – together. Deepika is convincing in her portrayal of the woman who chooses to be monogamous and be with the only man she loves.
Read more: Deepika Padukone and the art of being cool with your ex
Read more: After the Virushka wedding, here's why Deepika and Ranveer should announce their wedding date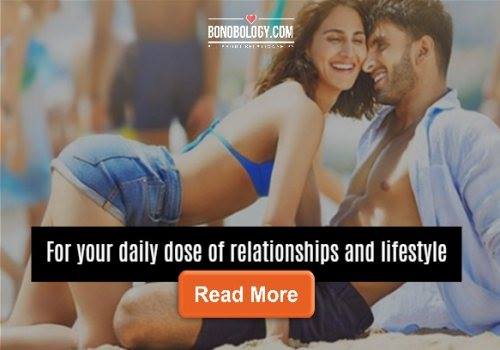 3. Bachna Ae Haseeno
The independent taxi driver role that Deepika endorses is convincing. This movie follows the path of Raj – the womaniser who has left trails of broken hearted women. When Gayatri, so meticulously portrayed by Deepika, rejects his marriage proposal, Raj is sent down a road of guilt and redemption. There is always a woman in the life of a casanova who sets him right and Gayatri portrays that woman. The end of the movie is fixated on Gayatri realising her love for Raj after she has left him but apart from that Deepika's portrayal is spot on!
4. Piku
Who says a relationship must always be romantic? Deepika is Piku. This movie proves the versatility of her acting. This movie explores the relation between a daughter and her nagging father. Piku's romance is something we do not see in Indian cinema. Irrfan Khan plays her love interest and the result is gripping. There are no quintessential looks they give each other, just quick stares and long walks. Sometimes loving a person does not mean singing a romantic track with them, it is about a pull towards that person and Piku is all about that.
5. Tamasha
An Imtiaz Ali masterpiece about the romance in Corsica that follows all the way home. Tara is played by Deepika alongside her real life ex Ranbir Kapoor who plays the role of Ved. Tamasha shows Tara as the woman who falls in love with a man whose name she does not know. The romance is bubbling but when the vacation ends and they go back to their lives, there is something amiss. Tara's story is vivid – The Ved she met in Corsica is not the Ved she meets back home. Deepika plays the role of a disillusioned Tara who sees that the real Ved is just a shade of grey of the man she likes. And the way Deepika smiles through her tears hit you where it hurts. Ved is the storyteller trying to find his inner self – a better self than the corporate self he hates and Tara is the right stimulant in his big life story.
6. Bajirao Mastani
In this historical drama, Deepika plays the role of Mastani – the fierce warrior princess with whom Peshwa Bajirao falls in love with. One cannot talk about Deepika's dominion in Indian cinema without fully ranting about how flawless she has been in this movie. The romance between Bajirao and Mastani might be looked upon in different light since Bajirao was already married to Kashibai. The beauty of their romance comes second to the fight sequence of the film. The romance is believable – when it's love, it is love!
Deepika has come a long way since her debut with SRK. She has risen to claim a place of her own in Bollywood and the myriad roles she portrays keeps adding to the awesome talent that she is.
Deepika Padukone proves she's just not another Bollywood celebrity
Here's what Deepika Padukone has to say about the much talked about unibrow of Padmavati