This was the '80s, when the love marriage scene was still in its infancy and parents played a large part in getting their children hitched to one another. I still remember being very proud of my parents who had 'allowed' me and my prospective groom to meet alone for an hour or so, albeit in a separate corner of our house – to get to 'know' each other. This was very forward thinking, knowing my friends' experiences in Delhi (which was very traditional in its outlook those days, to say the least). They envied me for my parents' 'liberal' viewpoint.
Opposites attract
So here was a feisty Delhiite meeting an enterprising Mumbaikar…! Just like Delhi weaves a spell around a first-time visitor to the city with its charm, our quiet Mumbaikar lost no time in falling for a vivacious Delhiite. For, like a typical Mumbaikar who has no time 'to stand and stare' and gets to the point on hand without wasting any precious moments (as they say in our financial capital – Time is Money), he just couldn't get over the fact that he was meeting a typical Delhi University graduate, who had the capacity to talk into the night on numerous frivolous issues (over endless cups of dhaba tea), and still be as bright as a button the next day! And when they say opposites attract, well… they do know what they are saying!
Related reading: What should a woman talk about on her first date?
Appearances are important
And, just like that, in the blink of an eye, I found myself newly married in Mumbai, a city as different from Delhi as it can get! We Delhiites pride ourselves on being immaculately groomed for any occasion – and I was a NEW bride – even if it is as paltry as buying groceries or vegetables, we have to have perfectly done up hair, make-up and lipstick in place and fashionable footwear, however uncomfortable it might be! So in my first few days, I stood out like a strawberry in a bowl of peas, with people giving me quizzical looks; since in Mumbai, nobody bothers with any finery, bride or not, and dressing-for-comfort is the name of the game!
Delhi, as we all know, is all about power and money. Money is not only seen, but speaks and blares loudly from all corners of the city. And more the money, more power to you! People have to have the most expensive luxurious cars, top high-end phones, latest designer wear… in fact, without these appendages a Delhiite feels lost and insecure. Mumbai, on the other hand, had me in a tizzy. No one is interested in whether you are wearing high-street wear or designer, your phone is the latest model or not, which car you drive… Actually, no one has the time or inclination for such frivolities, as my husband painstakingly explained to me.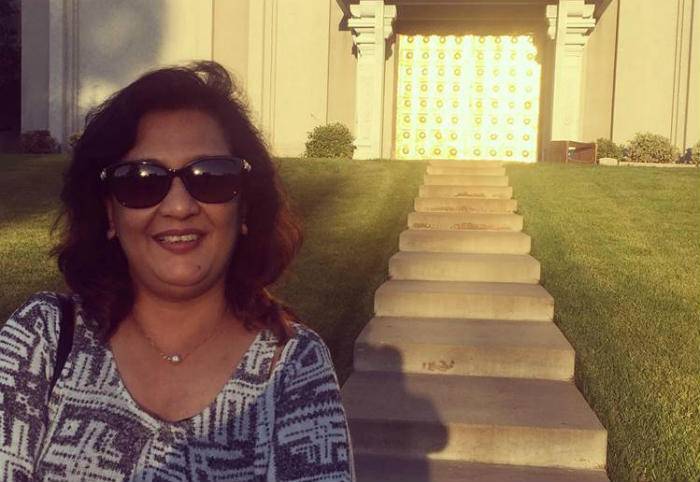 Related reading: Swag-wali brides
The amiable Mumbaikar
Every city has its own vibe; Delhi's swagger is miles apart from Mumbai's spunk. The over-the-top rowdiness of a Delhiite must be taking the easy-going Mumbaikar by surprise, but he never allows it to show. As you can imagine, when I and my friends from school meet, it's a riot. An explosion of high octaves in colourful languages, which I am sure is an absolute shocker to my husband's genteel ears, but he busies himself passing the starters, clicking the fun moments and generally being a good listener, earning him the sobriquet 'Good Old Mumbaikar', which, coming from a Delhiite, is saying a lot!
Initially, I used to wonder whether he even likes it or just suffers through the evening. But he always assures me that he had a good time too. This was such an antithesis of what my friends told me about their spouses, that it took some getting used to, and to believe my good luck! I still pinch myself to be sure that it is not a dream, and in this aspect at least, I have hit the jackpot, whatever else he may be found wanting in!
Well, the same is not true for my husband. I can go to any length to avoid going out with his friends, like a typical brash Delhiite, but he is a genuinely amiable Mumbaikar, who comes with me willingly, even when he doesn't know a soul and is meeting them for the first time. Try imagining this in Delhi. It boggles my mind, with so many egos to handle. An evening out with a spouse and friends can be a very fine balancing act indeed!
Related reading: Single in Dubai and missing Mumbai
Delhi wins the foodie contest
But one thing in which Delhi beats Mumbai hands down is its food, whether rasta or fine-dine. Delhi has its unique culture and food plays a very important role in making this city a foodie paradise and my foodie husband has no qualms in admitting as much. Nothing can ever come close to the pure bliss of having 'garam-garam' gulab jamuns with rabdi or 'garam-garam' gajar ka halwa on a cold brisk wintry day of Delhi.
Related reading: What should a woman order on her first date?
Speaking of which, I still miss the misty cool mornings of Delhi, the crisp morning air, heralding the coming winters. The joy of having gobi parathas with ghar-ka-makkhan and raita, followed by a slab of crunchy peanut-and-gud chikki, on a lazy Sunday sunny afternoon, basking in the cold air and warm sunlight, in your own ubiquitous patch of greenery (which every Delhiite takes for granted) is unparalleled. It's as near as paradise you can get on Earth.
And believe me, it's a near impossible task to make a Mumbaikar understand and appreciate Delhi winters; the pleasure of just sitting around the bonfire, satiated and warm by its gentle heat and munching on 'mungphali'. Ah well, it is Mumbai's loss, not having winters like Delhi.
But then, I have the best of both worlds – a spirited Delhiite in a city that never sleeps, Mumbai!
Save<Save<