A Guide to make life easier when you are in the dating zone
In the age of Tinder and cyber-stalking, relationships are as complex as the next smartphone – the moment you figure out all the functions the model is outdated. To be up to date on the relationship scene, it is essential to be up to date with respect to the complex terminologies used in relationships. We have made a list of such complex terms and arranged them alphabetically so that you don't have to bang your head while looking for them all over the Internet.
1. 143
Meaning
I Love You!
Application
When you are too shy or not certain of the response then can say 143. It's a win-win situation. Either the love of your life will get to know what's in your heart and reciprocate or would say "Oh sorry, but I just see you as a good friend." In the latter case you can always reply, "What are you saying? I was trying to guess a self number, a concept from advanced mathematics. You may have not heard of it."
It will save you from being embarrassed and give a backhanded burn.
Related reading: How you love to be spoiled, according to your zodiac sign
2. Bae
Meaning
A term of endearment used for a boyfriend/girlfriend/crush.
Application
Suppose you have a huge crush on a friend but secretly. You are out with him for a coffee and he posts on Facebook "having coffee with bae" then come down to earth because close friends are referred as bae too.
3. Benching
Meaning
You are kept on the hook with mixed signals because there is more fish in the ocean.
Application
He always calls me for Saturday night date at the last minute. I think he is benching me.
4. Bread Crumbing
Meaning
Giving just enough attention to keep the hopes without really going any further.
Application
Sheena is bread crumbing the IT guy so he will take care of her computer trouble fast.
5. Catfishing
Meaning
Pretending online to be someone else to get into a relationship.
Application
Your online friend is too good to be true, he is catfishing.
6. Cathating
Meaning
Someone who always wears a hat to hide his baldness.
Application
I have never seen my new boyfriend without a hat, he may be cathating.
Related reading:  Things to consider before you start dating again
7. Catch and Release
Meaning
Only hooking up without getting linked emotionally.
Application
After a bad break up he is only into catch and release.
8. Draking
Meaning
The word obviously inspired by the singer Drake means being extremely emotional.
Application
Last night Lucy got drunk then started crying and texting her ex. It was too much draking.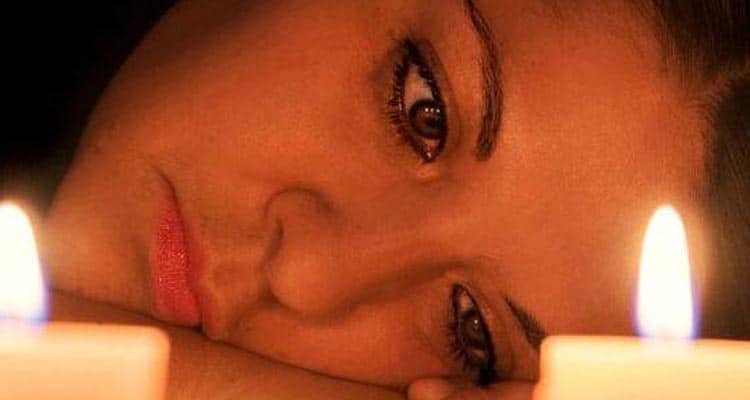 9. DTR
Meaning
Abbreviation of Define the Relationship!
Application
We have gone out for coffee few times. I can't DTR so soon.
10. Friends with Benefit
Meaning
Close single friends who sleep together sometimes.
Application
Being friends with benefit may spoil the friendship one day.
11. Ghosting
Meaning
Suddenly closing all communication channel with someone you are in relationship with blocking them from all your social network accounts.
Application
He is such a coward that instead of breaking up with me he is ghosting me.
12. Jelly
Meaning
Being jealous!
Application
Your girlfriend is talking to a hot guy over there. You Jelly?
Related reading: Memes to send him when you miss him
13. Mosting
Meaning
Someone faking being totally smitten to get sex or something else and then suddenly becoming cold after getting it.
Application
He goes so overboard with charm that I suspect he is mosting.
14. Netflix and Chill
Meaning
To may or may not watch Netflix but definitely to sleep together. A booty call.
Application
Dan is happy because Susan has invited him to Netflix and chill.
15. Non-Date Date
Meaning
An informal set up for dating like hanging out in a group.
Application
We started up on a non-date date and that took away all the pressure.
16. Peacocking
Meaning
Wearing something compelling to attract attention.
Application
Robbie always wears a cow-boy hat while trying to pick up girls in bars as peacocking.
17. Shipping
Meaning
Getting emotionally invested in a fictional couple.
Application
I have always shipped Harry with Hermione.
18. Slow Fade
Meaning
When you withdraw from a relationship slowly.
Application
I don't like Roohi but don't want to hurt her so I will do slow fade.
19. Stashing
Meaning
When the person you are dating never introduces you to anyone.
Application
The way your boyfriend is stashing you I wonder if he is married.
20. Submarining
Meaning
When a person reconnects after ghosting as if nothing has happened.
Application
How can you give him a second chance when he is submarining?
21. Thirst Trap
Meaning
Posting a sexy picture or a flirty message online to attract attention from others without reciprocating or encouraging the commenters.
Application
Priyanka's latest picture is thirst trap for her exes.
5 naughty texts to send to your husband to make him come home asap