Love can turn you into a poet and time and again our movies have proved this point. Certain dialogues in some movies are etched in our hearts forever and we use them whenever we can. These lines have so much depth in them that we can use them for our own benefit even after several decades. I have always been that person who could easily learn these lines by heart and use them as per my needs and mood. Here are a few dialogues that will remain for a lifetime:
1. Fanaa:
When Amir Khan uttered this dialogue, the entire nation must have been in tears as these lines can instantly make you feel the power of love. "Tere dil mein meri saanson ko panaah mil jaaye, tere ishq mein meri jaan fanaa hojaaye." Tell me, who will not fall for these lines?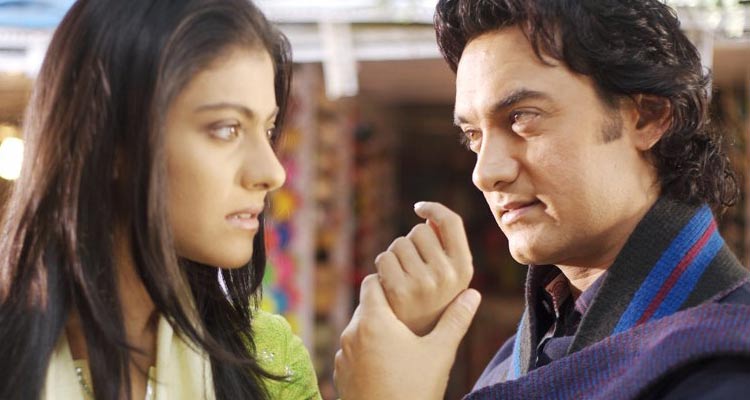 Related reading: Sex confessions of Bollywood celebs
2. Om Shanti Om:
The king of romance just made us believe in positivity and love with this powerful line that still echoes in many hearts. "Kehte hain agar kisi cheez ko dil se chaho, toh poori kayanaat usse tumse milne ki koshish mein lag jaati hai!" Will you ever give up on your love now?
Related reading: Love songs of Shashi Kapoor
3. Pakeezah:
This movie defines immortality and remains one of the most romantic movies of all time. There was no stopping when everyone started writing this dialogue in their love letters like Raj Kumar did for Meena Kumari. "Aapke paaon dekhe. Bahut haseen hain. Inhe zameen par mat utariyega. Maile ho jaayenge." Have you ever used this line to compliment a woman?
4. Namastey London:
A local boy married to an NRI tries to save his marriage and falls in love. Katrina and Akshay were the perfect pick for the movie and also, the dialogue became very famous despite the fact that it wasn't in Hindi. "Ishq de mere mitra pehchaan kee, mit javay jadoon zid apnan dee." Love cannot be forced, it can only happen!
5. Kuch Kuch Hota Hai:
The list wouldn't be complete without this iconic movie. This was the best movie every '90s kids could watch along with their parents. I still use this line a lot of times and this remains my favourite of all. "Pyaar dosti hai." How many of us have used this when asked to define love?
There are several other very famous dialogues that have now become a part and parcel of our daily life. What is yours? Tell us in the comments section below.
Save<Save< https://www.bonobology.com/hint-guy-like/ https://www.bonobology.com/not-good-mean-guy-says/