Bollywood is known worldwide for its extravagant portrayal of romance. But that isn't the case in real life, is it? There are no dancing numbers erupting when you're out on a date, or villains getting beaten up by the guy who eventually wins the damsel's heart. Love isn't as grand as shown in these movies. In fact, often it is quite the opposite. How? Let's take a look.
1. Leaving everything behind
One of the most common notions used in an average Bollywood love story. One lover or both of them leave behind everything. Their family, their friends, their possessions and what not to live happily ever after.
Real life is quite different. The "leaving behind everything" comes back to bite you after some time in real life. There are outbursts, fights, frustrations and the 'happily ever after' goes for a toss.
2. Sexy in no time
Bollywood has shown us several nerds with glasses and flat hair who become sexy in an instant, like it's some sort of a magic voodoo thing! And then the girl/boy of their dreams instantly giving them all the attention in the world
In real life, looking sexy takes a lot of effort. A lot. And it isn't enough. The world isn't shallow enough to just go with the looks anymore. For a romance to kindle, one has to work hard in every department and it takes longer than the whole duration of a typical Bollywood movie!
Read more: 7 times Bollywood was truthful about relationships
Read more: 5 Bollywood movies that will restore your faith in love
3. The song and dance routine
Ok, let's all agree that every dance number that appears out of nowhere is ridiculous. And still, you see at least one in every movie!
Real life doesn't offer a background orchestra with a built-in mic that can magically convey your feeling to your partner. You have to walk up to them and say those things out loud and then face the awkwardness on your face.
4. Holy change of mind
Movies have often portrayed rejection as a fuel to pursue more. The hero gets rejected, he still pursues his love, he keeps pushing on and then they are finally together.
Try doing that in real life, without getting an FIR against your name, or being attacked with pepper spray. I dare you! In real life, rejection almost always is the absolute thing with no chance of your partner changing his/her mind.
5. Change in character
Movies often portray romance as a redemption for the sins of the character/s. Bad boy falls for a good girl who turns him good and life is good from there on.
Well, turns out this sort of relationship is very toxic in real life and often leads to some major disasters. You see, there is rarely that level of monumental character changes in people and that is something that you won't see in these movies.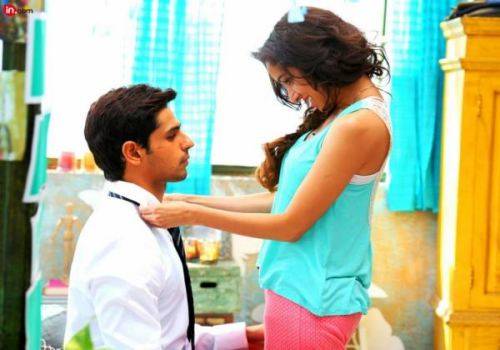 Bollywood has always portrayed romance as a flamboyant celebration, which it is. But the real essence, the real celebration is always hidden behind the glam and glitz. Look closely and you might see a real couple in the background, just sitting and talking about each other's life, complimenting and supporting each other. That is the real deal.
What the film Lust Stories reveals about the TRUE nature of urban relationships in India