(Names changed to protect identities)
Delhi, the heart of India, literally and figuratively, is also where a lot of hearts have collided and found love. For those who land here from quaint little towns where love is only allowed in Bollywood and books, alienation and loneliness sometimes also pleasantly might lead to the most endearing relationships of their lives. Delhi also has no dearth of beautiful, romantic and secluded venues, just perfect for young lovers to let love bloom.
Its restaurants and malls, its sprawling historical monuments and gardens all offer 'space' for Cupid to strike. If one of the lovers is from a small town, it adds a curious flavour to the heady potion called 'ishq'.
Related reading: 5 places in India you should go to for your next vacation!
Here are five such romances.
The language of love
Ravi had studied in Hindi medium all his life, but being a good student always read a lot of English books, newspapers and magazines too, which gave him a good understanding of the language but not enough confidence to speak it. His first few weeks at Delhi University journalism class were spent watching the Dilli ki Bengali kudi speak English like a charm, while she loved the way he narrated Hindi and Urdu poetry with effortless ease. As their interaction increased, they both became good at each other's skills. She now teaches in the same university and he is an ace TV journalist, their daughters equally comfortable in his Patna lingo as well as their mummy's Khan Market-speak!
The unfulfilled love
Hemant sought admission to the famous Jawaharlal Nehru University (JNU), the mecca for every student activist and intellectual in India, from his small town university. Shruti was the junior smitten by his Che Guevara charm, so they first started interacting at political meetings, then in large groups, but gradually it became just the two of them hanging out together. They would sit for hours at Parthasarathy Rock watching the beautiful views of many a sunset. He moved to Singapore for his job while she stayed on in Delhi for hers. The love story lasted seven years. He finally married a girl his family chose because she wasn't ready to commit to marriage yet, but they still remain the best of friends.
Related reading: Why every girl needs a guy best friend
The second-time-lucky love
Reshma had come to Delhi heartbroken. Her boyfriend back in Lucknow didn't have the courage to take their relationship forward because of their different religions. They were next-door neighbours. The stolen glance, waiting for hours to catch a glimpse, coordinated accidental run-ins in the lanes, she had done it all with him.
In Delhi she not only took a new job but new hobbies, heritage walks and storytelling sessions. Weekends were spent watching plays at Mandi House or IHC with her NSD flat mates. She met Vipin here; he was an actor/director. While leaning on stone pillars of antique buildings in Old Delhi or amidst the accidental grazing of shoulders during a photography workshop in Lodi Garden, they found love. He lonely after a divorce, she her heartbreak, both healed each other and now live their fairy tale all over the world.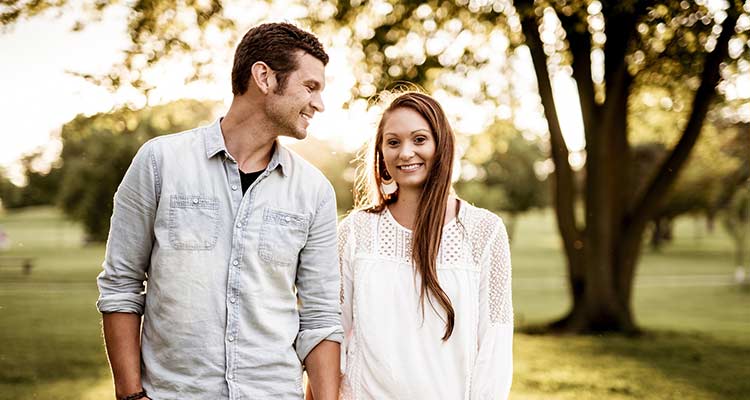 The Kashmir to Kanyakumari love
Shekhar would often dream about the backwaters and the green countryside of his village in Kerala, though he had studied in Chennai. He had never thought Delhi would be his place of livelihood. Manasvi was the life of the office in their advertising firm, the chirpy, robust Punjabi girl, who would often pull this new reclusive 'Mallu' to office group nights out and lunches. In a year they had both confessed their love for each other, and just like her love for chai and his for Indian Coffee House style kaffi, their interests were varied but their hearts connected. It took five years to make their families come around to have a Punjabi shaadi in Delhi and a traditional Malayali wedding in Kochi. Now happily married for ten years, theirs is a true blue Kashmir tu main Kanyakumari kind of Bollywood story.
Related reading: A cocktail of cultures
The happily-ever-after love
When Shambhavi joined Delhi Midday, he was already working there. No, it wasn't love at first sight first. She thought 'typical fair punju', he smirked 'biharan', the prejudices made them stay formal for long. Over the months she noticed his simplicity, hard work, decency and even his cute goatee. He noticed her easy laughter, her long hair, her beautiful dusky skin and her Durga eyes.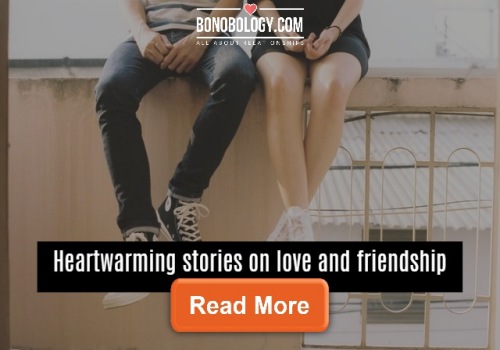 Small town Shambhavi enjoyed the picnics, movies, lunches together. Visits to exhibitions, concerts together grew. He ensured she caught her bus on time and at times dropped her to her Noida home where she lived with her sisters.
Once he accompanied her to her hometown on a break and the office was abuzz with the gossip. Her parents were baffled but welcomed him; curiously her granny declared that she liked her choice! Till then Shambhavi had only seen him as a very good friend and nothing more. He even accompanied her parents to meet a few eligible guys for her marriage and declared them all unfit for her. Her Eastern UP parents soon met his West Delhi ones for a friendly lunch. He confessed his feelings for her to her mom first and then his father. They were engaged soon, but he moved to the northeast for the next posting and distance only made their love grow stronger. Now they are back in Delhi, living their happily ever after with their teenage daughter.