"Do you know your husband is having an affair?" The hushed male voice on the other end of the telephone was that of a senior colleague of my husband, who as a well-wisher, thought it pertinent to convey this clandestine news to me, so that I could take appropriate action to save my marriage. But instead of being shocked at such a revelation, that would have otherwise turned a married woman hysterical, I felt relieved. In a way I was excited: "Oh! So at last he did it!" The person, who thought I would cry over the phone at such news, was shell-shocked at my excited reply and bid adieu. He must have thought I had turned insane on hearing the news.
My vision of love
Being a hopeless romantic myself, I have on and off fallen in love with men outside marriage and never felt any shame in love that our society tags as 'affairs'. I have always believed love is multidimensional and multidirectional. On the contrary, at times, I did suffer from guilt pangs when I realised my workaholic husband could never even talk to a woman in that 'macho or romantic way' that would make a woman fall for him, let alone get attached to the 'other woman'.
Between me and him, it was always like "I have three, you have just one to love." He is also very shy, despite being witty, and a misunderstood romantic, who doesn't know how to express his love through words. Many a time he has appreciated my way of talking and sighed at his lack of communication. He always felt comfortable with my girl gang, probably thinking none of them would ever fall in love with him, or approach him for a coffee or a dinner date, as they all loved me so much that they would think twice before trying to attract my husband's attention. But I was hell bent on getting him a girlfriend.
Related reading: I suspected my husband was having an affair because he asked for paneer
Let's find you a girlfriend, hubby
So, that's when I went girlfriend hunting for my husband. My choice was of course fixed on married women around our age, for I was confident, they would not wish to marry my husband and would just have 'an affair'. I was a bit wary of younger single women, in case they got too attached to him, as my husband is a man who can give a cool patient hearing to any sob story and is also a very reliable friend. Yes, in a way I was a bit selfish and may be afraid of losing my husband to another woman, the typical female jealousy, though subtle. Yet, I felt we must stand together and silence those who call me a slut for openly announcing that I have the 'other man' in my life whom my husband also likes a lot.
Related reading: I'm cheating on my wife – not physically, but emotionally
There's this girl…
One fine day, my husband finally revealed he had come across a lovely and vivacious girl and he kept on harping that she is a good friend. I was so happy and kept encouraging him on how to take it beyond friendship, by telling him how to write love texts to her and I would help him with poems if she liked, or buy her perfumes and flowers that she liked (incidentally I love being gifted perfumes and flowers and my husband always stuck to rings and gold while gifting me). Well, he was amused at my enthusiasm and said his female friend wished to talk to me. Oh, so it was the other way round!
And then she called me
I am a confident woman otherwise, but somewhere deep within I was getting those flutters, what would she say, specially an attractive young unmarried woman? Still, I encouraged my husband and he said she would call me directly.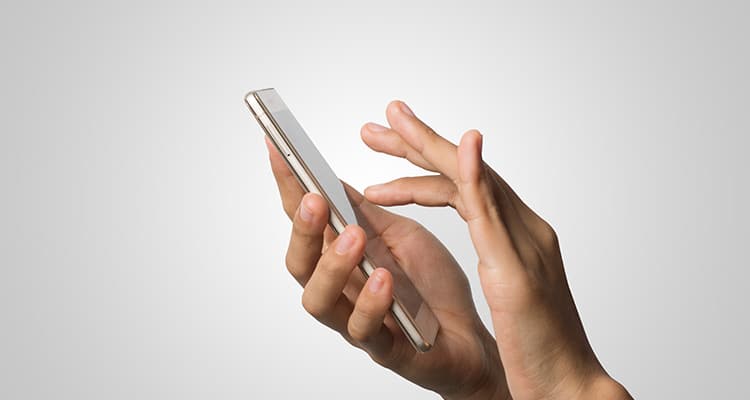 And then that call came. I didn't know how to react, for this 'other woman' asked if I could introduce her boyfriend to someone from the media, because he was looking for a job. I found no words, and started to stammer. She also added, "Dada said you have contacts, so if you could help my boyfriend, else Dad will not let me marry him!" Well, that's my husband and the more he started talking to this pretty girl and helping to broker peace between her and her boyfriend whenever they fought, his colleagues thought he was having an affair and I too was so excited that at last he found a girl!
The sad truth
The irony was the mid-noon phone calls my husband were on every day that turned to be the 'talk of his office' were actually calls between me and him. So, the more I tried to find a girlfriend for my husband, it seems the more he started to cling to me, just like a child does to his mother in fear of losing her. My girlfriend hunting for my husband was thus a complete failed attempt!