(As told to Joie Bose)
As childhood friends we were supposed to have the perfect marriage
Ours was a childhood friendship which culminated in marriage when we both became marriageable. In fact, Tulika and I went to the same university for masters, she in psychology and I in mass communication, and that was after we got married! We were in the second year of our college when we got married. I wanted to become a filmmaker and she a professor. We were quite typical.
Click here to read: This is the biggest tragedy of love marriage. 
Since we both came from well-to-do families, there was no immediacy for us to earn. But there was an immediacy for marriage, since the society was not looking at our friendship kindly. I spent too much time at her house or she spent too much time at mine, people were saying. But I really liked her company and she mine. We were in the same debating society and we were always debating. About everything. But no one got what we had. In fact, even we were too young to get what we had. So when our parents proposed our marriage, needless to say, we were elated and thus readily agreed. We thought what we had was love – the mature adult love.
Click here to read: Here is how my father's money bought me a happy marriage.
We thought what we had was love – the mature adult love.
Related reading: Couples who have been childhood sweethearts will relate to these 10 things
Everything was fine except the sex
But that, unfortunately, was not really the case. We were just very good friends who were fond of each other but not in the least bit attracted. I was attracted. But honestly I am the sort who is attracted to every second woman. The way women walk and talk is so different from a man and when I see them, there is a bit of me that wants to taste their charm. Added to it, I get very horny. And sadly one thing I realised after marriage was that Tulika wasn't too keen on sex. Ouch!
Click here to read: My wife is not interested in sex and it feels like I am doing it with a dead body.
Sex was lousy. She treated it as a chore. However romantic I became, she made fun of me. She always joked, "Shit ya! You're such a dog. You're so horny all the time. We should get you castrated." I turned to watching porn and satisfying my own self like most other boys my age, but the only hitch was that I had a wife. Others had hope that they would one day do all that they saw in the videos with their wives or girlfriends and I? I had no hope of ever doing all that with Tulika or any other woman in the world. I was a married man whose wife had no intention of sexually gratifying him.
Click here to read: Women, here is what men want from you in a relationship. 
I was a married man whose wife had no intention of sexually gratifying him.
Like making love to a corpse
Before marriage we had never broached the topic of us having sex. Tulika was such a fierce vocal woman, and I used to feel shy. Sex is a part and parcel of married life, so when she okayed getting married, I thought she was okay with sex as well. But she wasn't. I don't know why she wasn't but she wasn't.
Click here to read: She wouldn't agree to premarital sex so I cheated on her.
We joked and had hours of discussion on politics and literature and the things canteen conversations were made of, but we never spoke of sex. At times when I touched her, she would passively let me do what I wanted, but you know, it felt terrible. As if I was torturing her. Sometimes it felt as if I was making out with a dead body, for she would even loosen her lips and not kiss me back. That felt creepy. Also she would not talk to me for some time after I made love to her. This was weird. I eventually stopped doing that. Eventually our debates, what I used to look forward to, got boring and we began getting tired of each other.
Click here to read: I had guilt sex with my cousin and now we can't stop. 
Related reading: Our marriage wasn't loveless, just sexless
It was better when she went away
After our masters got over, she went to London for her PhD and I was very happy. My happiness was more for me than for her. I had stopped liking living with her. We had silently accepted that we were incompatible in marital terms. Her going to London became tough for me at one level, for everyone kept asking me what I was going to do with my life, treating it like a competition. I hadn't made any movies, except for some short ones for corporates, but that was as part of my course. So I just sat at home, wondering what to do instead of applying for an internship.
Click here to read: I cheated on my wife just after her delivery but don't feel guilty. 
I was enjoying my newfound bachelorhood. From the pictures she posted on social media I figured that she was enjoying her life without me. And it was then that I broached the topic of a separation and she readily agreed. Our families were shocked, but there was little they could do. Eventually our divorce came through and trust me, our friendship was back. We had never cheated on each other, for hurting a friend is something you can't do and so divorce turned out to be so liberating.
Click here to read: What happened when the young bachelor met the lonely housewife. 
Divorce set us free to explore
Divorce also gave us the option of venturing into other people. My body, after seven years of a dead marriage, craved adult companionship. So much was the craving that love was something I was running away from. That was when I met Leela. And Prabha. And Sohini. And Dipsikha! It was amazing. Each woman was different. And I had made it clear that I was not looking for love or commitment and these women had the same mentality. And sex too was amazing! Every woman made love so differently.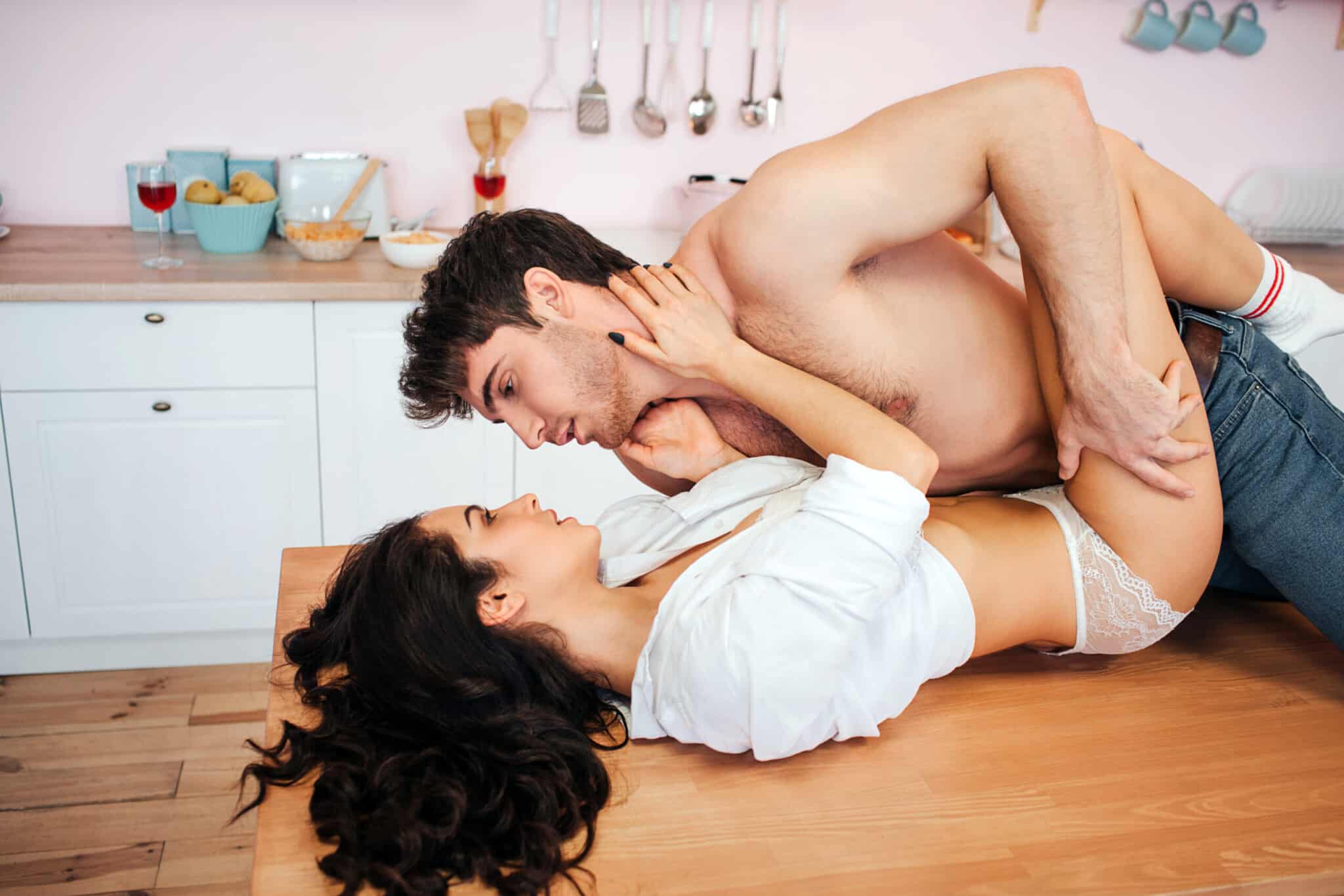 Click here to read: How to spice up your sex life. 
Leela, a fellow filmmaker, was fierce. Prabha was docile but passionate. Sohini was shy but her manner was very enticingly feminine and Dipsikha treated it like a natural phenomenon, like eating or going to the loo. But one thing was that these women were all into the lovemaking while at it, one thing that Tulika totally lacked. I lived like this for a couple of years and finally when lovemaking stopped seeming like manna from heaven, I began concentrating on my work.
Click here to read: He sleeps with sex workers and asks me to understand him. 
We're both better off now
Personal life does indeed have an effect on the professional. Today, I'm better off. I've made two noteworthy films, of which one has gone for six international film festivals. I have got a financier and will be embarking on an out and out commercial movie. I told Tulika about it and she is laughing. I'm still very much in touch with her, for she remains a good friend. We laugh about our non-existent sex life and the pseudo-marriage. She is living with Ronald, in London. They have no plans for marriage either. She says she enjoys making love to him and you know what, I understand and I don't feel an iota of sadness or jealousy.