Urban dictionary defines 'hangry' as the state of anger caused by lack of food; or being hungry. But Indian husbands and wives knew of 'hangry' well before this portmanteau went viral. Thanks to Karva Chauth and the countless other 'fast' and furious days, wives stayed hungry for to pray for their significant other's long life and health – also gaining an emotional and spiritual upper hand over the spouse.
However, the objects of all this starvation, the husbands, tread carefully in the weeks that surround these festivals, and especially Karva Chauth, so as not to kindle hangry outbursts.
Related reading: On Shiva, Parvati, and showing up well for partners
Sample this conversation from my workplace in Vadodara a couple of years ago. It's Friday, and men from the desks around me rise exactly at one pm, and head outside to have their habitual treats of sev-usal or pizza; Friday is 'ditch the dabba' day. They try to force one of their gang to come along but he refuses. "Are you out of your mind? It's Karva Chauth. If my wife finds out I was feasting, it will start another feud and I haven't even bought the gift yet." Much amusement ensues among his colleagues but I was struck by the argument.
I had never thought of the festival from the man's perspective. Our culture glorifies the fasting women, be it in myth, legend, Bollywood, all products of the Ekta Kapoor franchise or even online shopping portals.  But what about the men? How do you offset the sacrifice and the emotional edge that women gain? How do you pick the right gift year after year, outdoing yourself and your friends? Or worse, how do you live with the taunts, jibes and snide comments if you don't match or exceed expectations?
If that's not pressure enough, you have to gauge the wife's moods, and be able to read subtle (or not so subtle) hints about the wife's expectations, pre and post-event. "It is a matter of life and death," jokes Gunjan Dubey, a Baroda-based banker, who says the gift is very important. "Selecting the right gift is crucial because the Vrat (fast) is for your health and longevity and I wouldn't take chances by going half-measures. The gift will ultimately decide your life span," he laughs.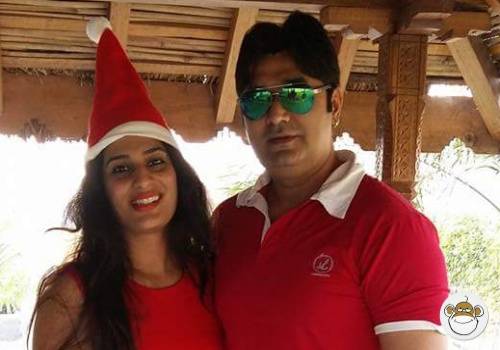 Suman Hingoo, founder manager of a holistic well-being centre SHC in Vadodara, explains it well. "I've read somewhere that 'bhukhi sherni' or hungry lioness is more dangerous. Husbands beware," she says, and it's hard to figure if she's joking or not, and more importantly, right or not. "From delicate hints to in-your-face comments, my bunch of girlfriends do everything to get the husband's attention before this day. We once flaunted someone's newly acquired Rado watch just to get the point across. The best surprise Karva Chauth gift I have received till date, has been a brand new car, something I had never hinted at or mentioned. I guess he made up for all the years he forgot to plan ahead."
What has raised the stakes however, is the social element of celebrating or sharing moments on Facebook and Instagram.  With pictures of 'sargi', 'mehendi', surprises and special meals prepared by husbands for their wives, celebrities fasting for their wives and posting pics by the hour, it has just gotten more interesting, and dare I say, competitive.
Related reading: The STARK truth of a marriage arranged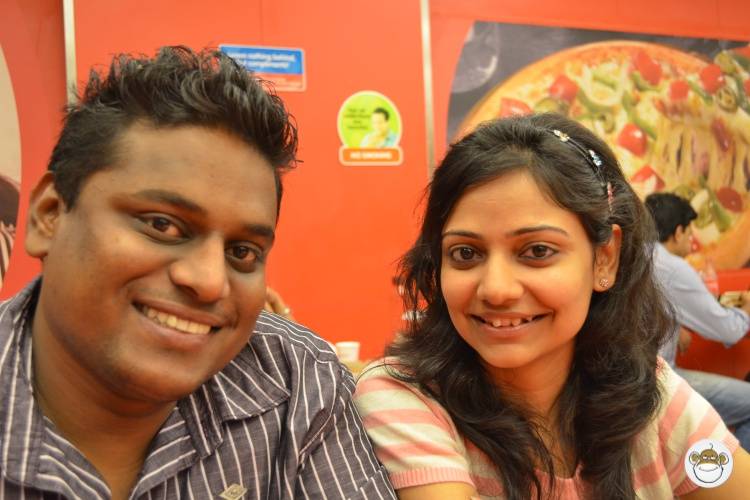 Montu Achoriwala, creative director at an Ahmedabad advertising firm, has an interesting take. "I am a Gujarati married to a Punjabi, so the importance of Karva Chauth was pretty new to me. However, it did not take too long for me to feel the pressure of an ideal gift. Even though gifting happens throughout the year on birthdays, anniversaries and festivals, this day is equally or even more important. The obvious reason being the whole purpose of day. You feel obliged to do everything she asks for because she is on hunger strike to add more years to your life. At the end of the day, when the fast finally ends, she is not very keen on the food as much as she is looking forward to opening her gift. Let's not forget the gawking relatives who are waiting to find that out too. Three years into the marriage, I have given up on being able to surprise her. She just asks for whatever she wants and I get that gift wrapped. No questions asked!"
That is practical indeed. And while Urdu poets and Bollywood lyricists have popularised the notion of getting the moon and stars for their beloved, we can only pray the moon rises on time for temperaments to remain steady on Karva Chauth.
Are differences of culture and upbringing causing discord in your marriage?
Six of the worst things Indian men fear when they return home drunk