'What is eternal love?' is a question that puzzles the new generation profusely. When finding a boyfriend or girlfriend is as easy as swiping your phone and breakups now happen over Snapchat, the essence of true love is beginning to be forgotten. But that does not mean that it does not exist. It's just getting lost in all the noise. But when you do find it, hold on to it for it can change your life forever.
How I Came Across My Eternal Love
"There she is," said my friend, and my heart skipped a beat even before I looked up to see Sheila – said to be the prettiest girl in town. Man, was she really good-looking! Wearing a white shirt with denim shorts, she entered the cinema hall just in time for the 1:45 p.m. show at the town cinema, while we had been firmly ensconced in our seats for the past 20 minutes.
My Physics professor had brought up Sheila to me once or twice telling me that I should consider taking her out. It felt a little awkward then considering that he was my teacher and that Sheila was indeed the hottest girl in town. I didn't take Mr. Mertens very seriously back then and brushed it off. Sheila probably had a long line of men waiting for her to give them a chance anyway.
But something felt right that day and I was reminded of Mr. Mertens and what he had told me. Was my professor a modern version of Cupid? His persistence had paid off, and here I was, to catch a glimpse of what could be…Mr Merten's was a lethal arrow, indeed, and I actually found myself massaging my heart.
Related Reading: I don't believe in love and marriage
And then, Cupid struck
We started meeting and hanging out at the coffee shop on Main street. It wasn't too difficult: our parents had been friends a long time back, and my dad easily bulldozed our way into their home, rejuvenating the 'just like old times' series of dinner evenings.
Sheila always knew I had a thing for her. Of course, girls always know how to get a guy's attention and also easily figure out what effect they have on a guy. So she would often catch me staring at her, only to give out a delicate smile that nailed it completely. I was hopelessly in love, without even really chatting with her. By chat, I mean people used to have real conversations. Mercifully, our time was much more before Instagram DMs, iPhones and social media.
"So what are your hobbies?" she asked me one day while she was sipping her iced white chocolate mocha.
"I love music, reading, traveling," (which was pretty clichéd) but then I added, "I like to write poems too."
That caught her by surprise.
"Oh, really? How nice is that! So let's hear a poem from you."
"Umm…everything was decidedly different this morn," I said.
"The sun shone bright, much brighter than yesterday.
The stars were still up, they refused to go away!
Sparrows whispered to each other excitedly,
The bees were already stumbling in drunken ecstasy,
And did anyone note the trees as they swayed?
Some strange delight in the air. All this, for you, my eternal Love…"
"My eternal love?"
"Er, that's the way I just wrote it…you know."
"Yes, I understand…and…it's really nice…I like it."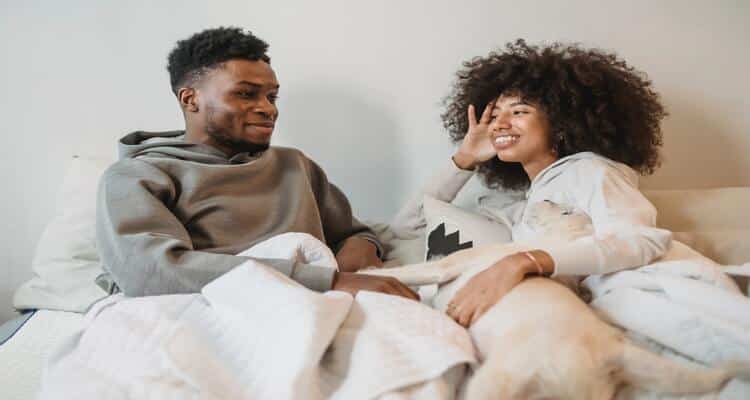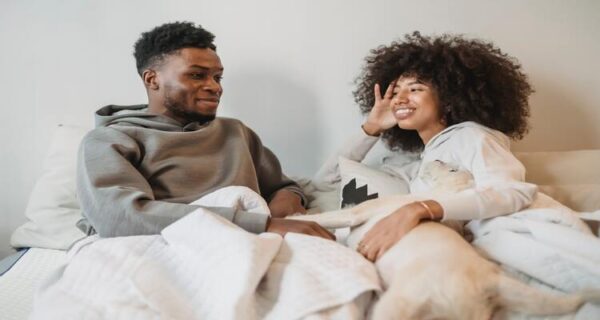 I wanted to impress her more
If the way to a man's heart is through his stomach, the way into a girl's life is surely through her heart. And nothing does it quite like poetry. Forget diamonds, that's how I made my fab entry into Sheila's world!
A world I loved to live in, a world which I realized gave perfect meaning to my own world. I loved the mingling of the two worlds, knowing deep in my soul that somewhere, a long time ago, they had always been one… But Sheila didn't think like that – not just yet.
She was a Libran, and they like to make friends with everyone, especially admirers; they are too polite to turn anyone away! But I held on to the initial success, still a little unsure about whether being in love with a Libra woman would work out in my favor. I wrote at least 20 more poems to impress her even more.
As a result, we did become pretty good friends and our coffee dates started getting longer too. Replete with long conversations in person, we also started calling each other on the telephone, etc. Then, one day, I asked her if she would marry me.
Related Reading: What we need to learn about relationships from the women of Game of Thrones!
I wanted to be with her for eternity
"I'm not ready yet. You're a nice guy, undoubtedly, but I need time," she said.
"Oh, I will wait forever. I will love you for eternity, Sheila. You are my everything." I said and then she looked at me.
"But please hurry!" I added with a smile.
"How can you just fall in love with someone and straight away ask to be married?" she asked, politely. "I mean, it's a little funny. How can you be so sure? You keep talking about eternal love but that is a huge deal. How do you know that I am your eternal love or what is eternal love?"
"Sure? I am sure," I said. "I am sure we are soulmates, and totally incomplete without each other. As far as the question of 'Does eternal love exist?', I have no doubt about it. But you need to be reminded. You know I belong to the automobile trade?"
"Yes, but what does that have to do with what is eternal love?"
"So, in a gearbox, each gear has a certain number of spokes, we call them teeth, which need to fit perfectly into the other gears' teeth, and when they do fit, it's a perfect match, resulting in good transmission for the car. I love you for eternity because your spokes fit well into mine."
"Haha. You are a funny guy, but I think I do understand what you are trying to say. However, I am skeptical that we might be acting a little presumptuously. Let's sleep on this a bit, shall we?"
Related Reading: Soulmates Are Entwined By Their Souls
What Is Eternal Love?
Sheila agreed to marry me in the next few days. Soon, the happy day came and we got married! Everyone in town dubbed it the most romantic event of the decade. And truly, we seemed forever in love, forever happy. With her, I never have to question does eternal love exist. With Sheila by my side, I am sure it does.
But then, after I celebrated my 40th birthday, something strange happened: I became an insecure husband, without any reason at all, just from thinking that I was now growing old. Sullen, snappy, and suspicious is what insecurity turned me into, despite all the 'I love you for eternity' romance we had going on.
And that's the time — if you are lucky enough to have been friends besides being lovers — when your spouse can still get across to you; talk to you as a true friend. The same spouse you are possessive about can calm you and restore your low self-esteem. And Sheila did that lovingly, with passion and compassion; and understandingly, with great patience, making me realize that not only is she the one I love the most in this world, but also that she is my best friend. What is eternal love? It is my darling wife who will also be my number one best friend who knows me in and out.
So what happened when I turned 50? Things are looking far better for me and our relationship now. And I must remind you, the gearbox works in perfect harmony! True love is eternal and all these years are testament to that. After 32 years of a very happy married life, the car is still cruising happily; the transmissions and poetry are still good, fit for an eternal drive!
FAQs
1. Can you really love someone forever?
Why not? True love is eternal and even though there might be highs and lows, the love persists and that is what matters. In the face of all obstacles, your love will not wane and that is when you should be proud to call them, 'My eternal love'.
2. How do you love someone eternally?
By never giving up on them. Loving someone eternally is not just about making grand confessions or romantic gestures and saying 'I still love you until eternity' every other day. It is about proving your commitment and honesty to them by always being there for them. You do not abandon your eternal love no matter what happens. You continue to hold their hand for as long as you can.
3. What does eternal connection mean?
The answer to 'What is eternal love?' or 'What does eternal connection mean?' is fairly simple. It is the love of your life, the one you want to spend an entire lifetime with. You want to begin and end each day with them and you see yourself with them in every stage of your life.
We Are Soul Mates But Does He Desire Me As Much As I Desire Him?