It's really difficult to decode the mystery of her eternal beauty and glamour. Even though she has been around for decades, it seems that she hasn't aged a single day.
She was blessed with inherent beauty to start with
Her expressive eyes…
…can still steal your heart
She is a fearless actress
She even took up the controversial role of a courtesan in 'Umrao Jaan' which won her numerous critical accolades.
She's ageless
Even at this age she can still beat recent actresses in glamour.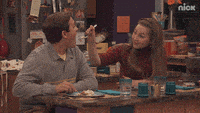 Ethnic rules!
When all the young actresses are busy competing with each other in Western outfits, Rekha shows us that the traditional saree still rocks!
Her sizzling chemistry
Rekha and Amitabh's onscreen sizzling chemistry is what made the audiences crave more and spurred rumours about their real-life relationship.
Happy Birthday, madam Diva! Age is just a number for you.
Want to wish Rekha on her birthday? Leave a comment below