Dream job or relationship? This is a concern most millennials can feel when they are in their 20s and trying to date while also making strides in their careers. It can be hard to be on the lookout for a long-term partner when you are slogging away at work trying to make sure that your boss notices you. You are constantly on a see-saw between the two and trying to find the perfect balance to deal with both.
Sometimes, finding this balance can be the least of your worries. Your partner's unrealistic expectations and divergent perspective on the importance of love and career can truly throw you off. Here's my story where I was literally given an ultimatum that shook me completely.
Love Or Career: Boyfriend Wants Me To Quit My Job
I was nearing the end of media school and was enjoying every bit of the course I had opted for. Living away from folks, I was studying an amazing course in New York City, the city that never sleeps, the city of dreams. I wasn't all starry-eyed in NYC but I was definitely reveling in a 'feel good' aura. But all it took was one man and a half-hour conversation to bring everything crashing down. That's when the relationship arguments about having to choose between a dream job or relationship started.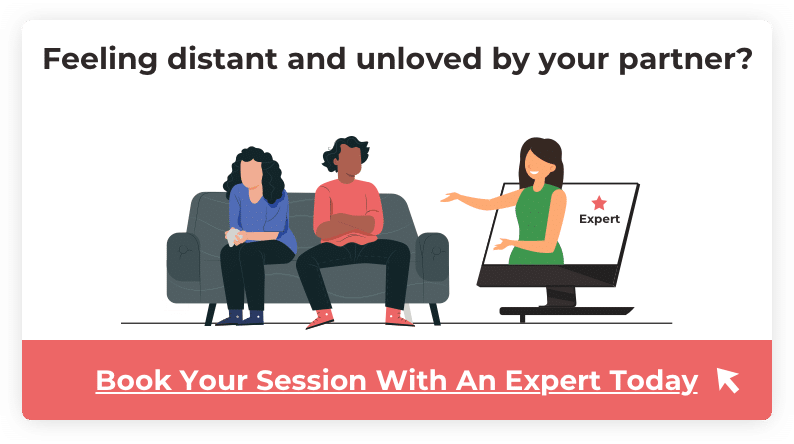 I was enjoying the last few months of student life. I had a wonderful set of friends and my parents were thrilled that I was a few months away from going back down to Houston with the career I always saw myself in. And then it happened.
We were introduced through friends and the initial conversations were mainly on the phone, as he was working on a project in Iran. He said he wanted to come to NYC to meet me and I was keen on seeing who I was talking to. Little did I know those getting-to-know-each-other conversations were heading to a dead end.
Related Reading: How To Deal With An Alpha Male – 8 Ways To Sail Smoothly
I never thought I would have to decide between dream job or relationship
He spoke about his workplace, asked me about my course, but not once about what I wanted to do after the course was over. It never struck me as odd, not because of emotional reasons but because we hardly met. It had mostly been a long-distance relationship and I wanted to give him the benefit of the doubt.
I got busy with the final semester and he was offshore once again for a month. Meanwhile, I applied and got into one of the leading magazines of the country – a thrilling moment for me, primarily because they wanted me to work out of their Washington DC office.  I was going home, with a job, albeit as a rookie journalist. Everything seemed to be going great when he called me one evening.
I was glad to speak to him and let him know about my placement. His immediate question was, "Are you taking up the offer?" I was surprised, and said, "Obviously." His tone changed immediately. It was distant and indifferent and the conversation ended abruptly. That's when I knew my tussle with a dream job or relationship was going to begin.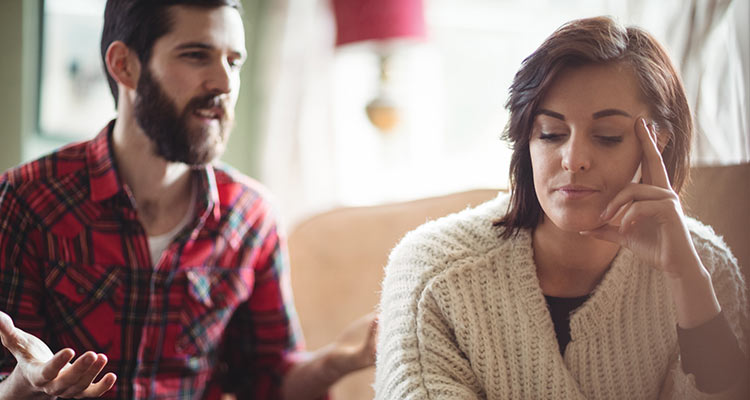 He came to visit
By the end of that week, he arrived in NYC to see me. We met and our conversation began thus: "Why do you need to work – tell me your pay and I will pay you double the amount as pocket money." I shuddered that he would even suggest something so bizarre. Was this happening for real? What did he mean by that? I didn't know how to react, rather I didn't want to.
Finally, I mustered my voice and told him, "I want to work and have a job, I want to do what I've seen myself doing. I don't think pocket money is equivalent to that." He smirked. It was appalling for me. Like, nobody has ever heard of the importance of feminism?
As the realization that my boyfriend wants me to quit my job hit home, I slipped into a state of shock. I mean, this isn't 1950. Even after 12 years, I recollect the vile expression on his face when he heard me. It was almost as if he was daring me to prove him wrong. It wasn't over yet.
Related Reading: It took 7 years for me to find acceptance, love and respect in my marriage
Choosing a career over a relationship
He went on, "Think of your life with me – in the lap of luxury, globe-trotting, shopping… Instead, you want to work for some kind of a paltry sum. And look at your excitement at that."
I wanted to pinch myself. This was a nightmare I wasn't prepared for and we were to tie the knot in three months. Choosing between love or career? I never imagined it would come to this. It broke my heart to even think how my moment of joy had been painfully shattered into a moment of vulnerable despair. My first offer letter was in my hand and here I was being subjected to 'greater' and 'more viable' offers.
It was too much for me and I wanted the day to end. I wanted him out of the city, rather the country, probably my life, at the earliest. My thoughts were blurred, I lacked the ability to think reasonably.
We had a couple of conversations after that evening and there was no change in his attitude. I hardened. I had no respect left for him. There was only disbelief that the joy of my first job offer had paled in front of a counteroffer that would pay me double but on the condition that I sit at home and play dumb, well almost. His expectations and my dreams stood at loggerheads and I eventually opted out.
That he had literally monetized a relationship was not just demeaning but also shocking. My life so far hadn't prepared me for this and I didn't see myself giving in either. But well, such characters do exist and are mighty snug in their lives. And boy, how glad I am to have skipped this offer. Choosing a career over a relationship was the right thing to do for me.
FAQs
1. What will you choose, love or a career?
Choosing a dream job or relationship is each person's own decision. There is no right or wrong way to go about this. You just have to choose the one that suits you the most.
2. Should you give up your career for love?
At the end of the day, it all comes down to personal choices which are highly subjective. All we can advise is that if it's a situation of 'boyfriend wants me to quit my job' and you do it under pressure, then think it through. If you do go ahead with it, it should be entirely a decision made by you on rational grounds that make sense to you.
Money And Marriage Tips: 12 Ways To Sort Out Finances In A Marriage And Grow Rich
13 Of The Worst Things A Husband Can Say To His Wife
Ever Dealt With A Narcissist?