(Names changed to protect identities)
It was tough for me at first to accept that Priya had cracked the civil service exam and that I had not. We had both been preparing for it, while working as marketing professionals in the same bank. Our engagement was done and we were to be married the next year. The date had not yet been finalised.
My parents, who had initially been a little reluctant for our match initially because Priya was not from our caste or conventionally fair, became extra fond of her. My mother was telling everyone that she was the daughter they never had. My father kept talking whenever he could about the benefits of a government job, harping upon the pension.
Though they were not proud of me, they were proud of my 'catch'!
Priya's parents changed their attitude towards me. I, the fair boy from the upper caste, suddenly developed flaws. Her mother, who used to make kachoris for me every time I went and stuffed me with what used to seem like the entire sweet store, started serving me tea with Marie biscuits.
Related reading: How lethal is the Indian mother-in-law?
Her father suddenly stopped talking to me and used to leave the room with some excuse.
After Priya left the bank, our meetings became scarce. Her phone calls were brief. She was always busy! "Arrey, it's a government job, Priya. You can walk in late and not even turn up. It won't go!" I had once remarked. "You have no idea and you never will, for you don't have the caliber!" she retorted.
I was shocked. We didn't speak for a month almost after that. But my parents, proud of their daughter-in-law to be, kept asking me about her and I pretended as if nothing was wrong. The situation was embarrassing for me and unbearable. That was when I applied for transfer.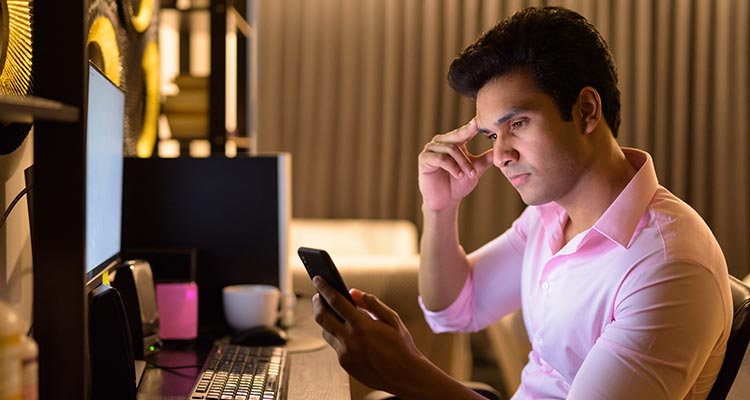 As luck would have it, I got transferred to our branch in Mumbai. Priya didn't say anything when I told her about it except "Good luck!" I told my parents I would fix the date after I got my first promotion. It was a lie. I was just trying to figure a way out of this situation. Of course Priya, proud of her new job, did not want to be with me and for some reason she never said anything. She too had started adopting her father's strategy. But I didn't want to break up with her and neither did I want to marry this new avatar of the woman who I had once loved and been engaged to.
In Mumbai, I met one of the most fantastic women I had ever come across, Maya. We became a little more than friends though not really lovers. When I did confide in her my situation, she came up with a whacky solution. "Marry me! That way you save your Priya from all the embarassment and we get many benefits! I know you are attracted to me, I am hot. And this very fact makes living alone in Mumbai, tough. So it's convenient. Also we can share the house rent and all." We got married in a month's time.
Related reading: Harmony in a relationship adds a spiritual dimension to love – Kabir Bedi
My parents could not be more dissatisfied with me for having lost a golden goose for a wife. Priya's folks immediately put up her profile in one of the matrimonial sites. And I am married to a wonderful woman for the last few years.
I think I am in love with her but she thinks otherwise. She is a careerist too, but kind.
She has not told her parents about us. We live like a couple but at times she goes out on dates with other men. I feel jealous but she thinks it is stupid of me, for our marriage is fake. It has never worked out, yet. I think she too is falling in love with me. I don't know.
(As told to Joie Bose)