I was married off when I was 15. Since my mother had passed away when I was just ten, and my father was left devastated with four kids to look after, there were a lot of challenges. People began to tell my father that since we girls had grown up, it was time to get us married. For me, marriage seemed like a shot at a possible change in my life, for the better. I thought that I would get to own things, get to cook my own food and have enough to eat. I didn't think that I would have to worry about my in-laws, because I was struggling at home anyway, so might as well struggle there, with them. My father found a well-to-do family, whose youngest son was considered a match for me. I did not know then that one day I will be escaping an abusive marriage.
(As told to Kirthi Jayakumar)
Married at 15 with no idea about sex
The people who made the match said that there was a boy with a house and came from a well-to-do family, and that I should marry him. I was married off within two days of that conversation. I was only 15 years old, and I did not know anything about sex. And I was also scared of it, because I simply didn't know what it was. Even though I grew up without a mother, I was capable of knowing what was right and what was wrong.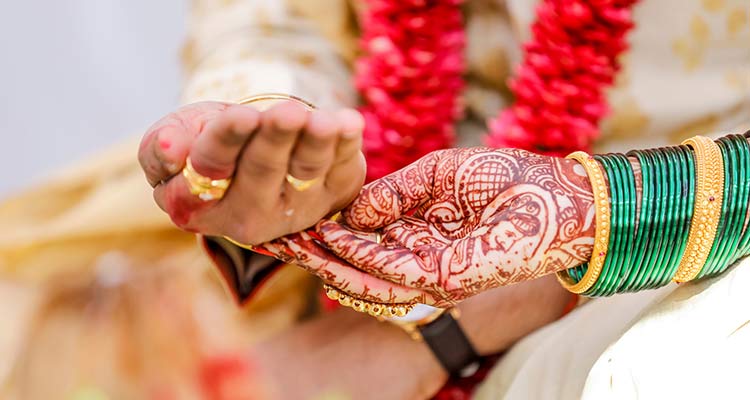 My in-laws incited my husband to abuse me more
My husband began to misbehave with me each night. He would eat and drink (alcohol) till as late as 2:00 AM, and then throw his plate at the wall. That meant that I had to clean up, so I would tell him, "I'm not your servant to clean up after you." Then, he would tell me, "Why else have I got you?"
One morning, when I woke up and was about to get ready, I saw that his family (my in-laws) had come home. They were talking loudly in my presence, saying, "These girls have planned all of this. They want to usurp the flat." His mother then told him, "You are a eunuch and you are ruining my name! Can't you control a girl? Go! Tear her clothes and rape her. Let's see what her father and aunt can do." Soon after that, he began to grope me and I was very scared.
It was 7:00 PM and I prayed for the night to end. He was drunk, and slapped me, and pulled my hair. Everyone in the house could hear all this, but not one stepped in to stop the mindless violence.
Every night from then on, he would rip my clothes off me, and if I remained silent, he would bite my hands. After all this, one day, he ripped my clothes off and wanted to kick me out of the house, but I refused stoutly, telling him that I would not leave, come what may. I clenched my fists that day, looking for something to pick up so I could hit him with it. But that day, I also thought that if it missed its target, he would beat me horribly.
Related reading: My husband was almost twice my age and raped me every night
The police wouldn't help me
At one point in the journey, I thought that having a baby would mean that he wouldn't trouble me for sex, but, in the third month of my pregnancy, he put his knee down on my legs, to pin me down, for a good 20 minutes.
I faced all kinds of violence – including being beaten with the gas cylinder. I got pregnant with my second child, and it became all too overwhelming. And then, one day, things got so bad. He hit me so badly, slamming my head against the wall about five or six times. I was dizzy, but I managed to get out of the house and took an auto to reach the closest police station. At the police station, they asked me who had hit me. I said it was my husband. They told me to go to my sister's or any other relative's house, stay there for a few days, and then see for myself, that he would settle down. This was no solution for me. I knew that if I stayed with him any longer, I was going to die.
I knew that if I stayed with him any longer, I was going to die.
It wouldn't be just death, but a horrible, painful death.
At that moment, I resolved to prove my worth. I went back and told him that I would no longer live with him anymore. He got angry, and asked me, "What did you say?" I looked back in defiance and said, "I'm not going to live with you!" Seeing all the violence and my resolve to get out, my brother-in-law came to my rescue and helped me run away.
I took shelter at a gurudwara
As I ran that night, holding one of my children in my arms and grabbing the other by her hand as she ran alongside me, my husband chased after me with a sword in hand. I reached my sister's house, where her husband said I was a sister to him, and they decided to take me and my children under their wing, and to take care of us. How many years I had waited to listen to those words! Ten days of happiness and nights of peace followed. But, my husband's vengeance reared its ugly head.
He burned down my brother-in-law's auto-rickshaw. So, my brother-in-law told my sister to tell me to leave, lest things get worse.
I met a priest at a gurudwara and asked if they would shelter the needy. He said, "A gurudwara is God's place so you can come and go whenever you want!" I took shelter there with my children, staying for about five days. I was given a mattress and a blanket, and I ate and slept in the free kitchen, ate the food and drank the milk that they gave us. My children and I wandered around, homeless, without food. It made me realise that I had to start earning to support them. We didn't have any money – but if I could find a house, I could scrounge up some money to pay as rent.
"Why don't you become someone's mistress?"
My husband used to taunt me saying I could do nothing for a living, since I was uneducated and would have to work as a prostitute or in a dance bar. However, I was certain that I would work hard and do nothing of the sort. At that juncture, I ran into a woman who asked me to help her around the house, so I could put food on the table. She also told me that she knew of a house that had no water or electricity, but I agreed to live there and moved.
A few days later, she asked me what I would do for a living. I told her I could work as a cook in about four houses, draw a decent amount from each and put a good amount into my family's income trough each month. But she recommended that I become someone's mistress – and that he would take care of my family, but I refused and told her to never, ever say that to me again.
I left the house immediately, again, and dumped all our bags in my sister's house.
I've always been willing to work hard
A few days later, my sister found a vacancy for a cook at a mess, and sent me to ask. I did as told, and the man there asked what I could do. I asked him what he wanted done, and he asked me to make rotis, at about 500 each day, for Rs 1200 a month. Without any further thought, I just joined his place and began to work. I would wake up at 8:00 AM, make 250 rotis until about noon, and then take home some food for lunch, return, make 250 rotis until the evening, and take home some dinner.
With time, I moved to a new place, paying a decent rent. I stopped working at the mess soon, and made new friends in my neighbourhood. Incidentally, I saw them dressing beautifully to go to work every day – and I asked where they were going. They told me they were employed to give massages and were paid well. I asked them to help me find a job with them, and they agreed.
Related reading: Confessions of a sex call operator
The truth about the "massage" parlour
The next day, I went to the place, and was introduced to a senior, who asked me if I knew how to massage, and I told her I did, and that I had massaged my mother-in-law before. She told me to join, agreeing to pay me Rs 8,000 a month. I took the job on the spot.
But, just as I did that, I noticed the customers who came in were dirty men. I asked if we had to massage men, too, when a girl told me to come the next day. I did, and at that moment, I saw a girl sobbing as her customer left. She said that she was forced into oral sex. I fumed – I couldn't do this! The girl told me that this was only a massage parlour by name. She should have told me this before! Now, people would think I was a whore! I ran away unnoticed, crying to myself at the plight of my children.
I can do anything if it lets me be independent
That night, I prayed hard, asking God to never make me come to selling my body or to beg. I asked my father to find me a job. Since he used to arrange for devotional programs at people's houses, he gave me someone's number and asked me to work there. With some apprehension, I called them – and they turned out to be a dance troupe. He told me to join the group of dancers for some money. I did, and it was amazing, because food and snacks were given for free. He paid me Rs 400, which was huge for me. On another shoot, I met a friend who told me that I looked like a friend of hers, who did stunts in films. That was attractive to me, and I wanted a job like that. With her help, I landed the job.
We went to Ladakh, where they got me to wear a fire body suit, and a costume on it, and they set it ablaze. The flames burned my face, and I was in pain – but I was treated. I returned home and my children and brother told me not to do this work. But I was not going to quit! I got work as a stuntwoman and went from one to the next to the next. I enrolled my children in a good school. I've come a long way in life.
Never settle for suffering and abuse
Today, I am in a place where I am sure that a woman doesn't need a man to support her. I am proof of this. Why should women be subservient? Can't you be your own support? Do good things and you will get good results. God will take care of you. My entire journey may seem a journey of bravery and courage and inspiration – but it makes no difference to me to receive these titles, because I was merely living my life and going forth with it. Never settle for ghulami (servitude). Never settle for suffering and abuse. Karam Bhagwan hota hai (work is God). I want people to understand what the true meaning of azaadi (freedom) is. It is not the illusory idea that people think it is. It is truly to be able to stand on your own two feet.
This Bollywood stuntwoman's real-life story is a dose of inspiration to sail through the odds.  Geeta Tandon survived marital abuse to become a stunt artist, build a new life of her own in a profession where women do not venture much. She gave a new life to herself and her children.