The common interest in plays and law is what nourished their friendship when Anang Desai and Chitra Bhardwaj met in Delhi. In between NSD, [where Anang was working in the repertoire] and Supreme Court [where Chitra was practising law], Nathu's Sweets became their courtship ground. The bonding over 'Chai and Charcha' strengthened in leaps and bounds in the next seven years, eventually leading to marriage. Chitra then became a homemaker after having two children. It has been 29 years of blissful togetherness that has not been dented even once. What is the secret of their fulfilling relationship that keeps temptations at bay?
Share an incident from courtship days that you both love to remember.
Chitra: In the days of courtship, once, on my birthday Anang came to the court where I was in the middle of a case. He started searching for me, asking everyone where I was. Finally he found me. On spotting him with a rose in his hand, I felt very amused. It was a surprise that also touched me immensely.
Does he get you a rose even now? Which are the gifts you cherish the most?
C: Now he gets Rajanigandha sometimes, as I love its fragrance.
In our courtship days, once Anang gifted me a kota saree which I cherished a lot. But unfortunately, it returned torn when given to a 'dhobi'. I then stitched each torn part personally and have preserved it till date.
What has strengthened your relationship in the last three decades? Is it romance? What is the one thing that you do every day as a couple?
Anang: We are not very romantic people. It is the warmth, mutual respect and friendship that has nourished our relationship since our courtship days.
We are one of those couples that do not believe in Valentine's Day, as each day should be lived with love.
But we try and go out for a drive together every day. That's our 'couple time'.
What do you like the most about each other?
A: I like Chitra's straightforwardness and honesty. She hates to tell lies, even white lies. Eventually that makes life simpler.
C: I like his being down-to earth. He has always respected my background, which is diverse from his. He comes from an urban background where his father was a doctor. Whereas I belong to a rural area near Delhi where we have farms. He has no airs or attitude of any kind. That is why he has survived professionally also for 30 long years.
And hate about each other?
A: We both hate each other's short temperedness. But it is over trivial matters only, and we leave each other alone till things settle down.
How do you deal with his long absences, how do you stay connected?
C: The mobile phone is our lifeline! We keep in touch every day with long conversations on the phone when he is away for his work.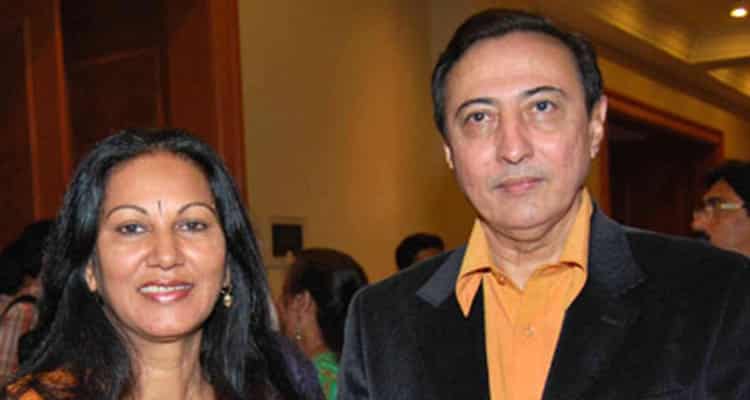 How do you both work at insecurities that might creep in, as he is in showbiz?
C: We are confident of each other in terms of our value system, care and concern. We are are simple people and know where we come from. Anang is a family oriented person and will not do anything to hurt the family. In so many years I have hardly been on his sets or accompanied him for outdoor shoots. I believe in leaving him alone in his work space.
A: We believe in giving each other space and at the same time remain interdependent emotionally.  However, we don't have unrealistic expectations from each other. That gives us a stable emotional life without a high or a low.
https://www.bonobology.com/found-teenage-crush-social-media/
https://www.bonobology.com/were-in-lust-not-love-she-said/
https://www.bonobology.com/when-a-husbands-one-thoughtless-sentence-worsened-the-domestic-situation/