As told to Niharika Nandi
(Names changed to protect identity)
At the age of five, I was gifted my first Barbie doll but somehow it didn't intrigue me. Instead, I wanted to play football with the guys in the field. "You are a girl and should behave like one," was something I grew up hearing. In my teens, I constantly questioned my identity: Am I a girl? A pair of breasts and genitalia isn't enough to define my gender! Somehow, I still believed that I was still a boy as I loved everything my brother did from WWE to Counter strike. I spent half my teenage years trying to be like him and it irritated my mother a lot since I refused to grow my hair out and wax my body and such things were unacceptable to a conservative Gujarati family.
The rosy phase of my life began when I began college at an international university and met people who belonged to different countries, cultures and held different beliefs. From a family which forced me to grow my hair to my bud accompanying me when I got my first undercut; it was a fresh change.
My life truly changed when Arnika entered my life. It was ladies night and we were waiting outside a washroom in the queue when the pretty girl with stars tattooed on her collarbone decided to strike a conversation with me. I wanted to pee really badly but as time passed, I realised that she managed to divert my attention with her constant banter. Once we were done, I, very reluctantly, asked her to join my gang which she gladly did.
Related reading: I wish I was a lesbian
At 3 am, we parted ways but I couldn't get the thought of those brown eyes out of my head. After reaching home, to my surprise, I found a chit in my back pocket with her number on it and I smiled wondering how the sly girl had managed to slip it in.
I called her next morning and we decided to meet up in Starbucks for a friendly date.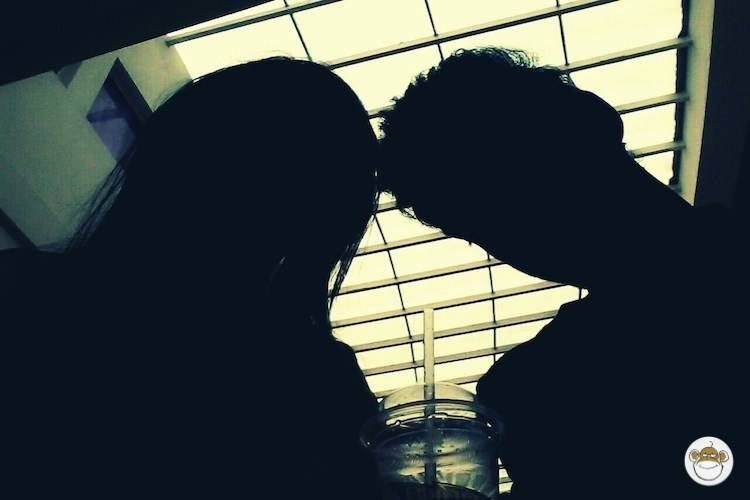 There's no conversation in my life I treasure more than the one we had that day. I was amazed to meet this beautiful girl who shared my love for PG Wodehouse and chocolates. To my amazement, she had guts and kissed me on my lips and told me that she'd never met anyone cooler. The following days were absolutely heavenly. We spent all our time with each other and I had opened the chest of my deepest insecurities in front of her.
To my surprise, she trusted me with the biggest secret of her life; she had undergone a sex reassignment (commonly known as sex change) surgery which reshapes male genitalia to look like female parts by removing the testicles and a procedure called vaginoplasty. She had also got a Hormonal Replacement Therapy (HRT) done and opted for a breast augmentation which made her feel more like a woman. This resulted in her family kicking her out of their house.
I was impressed at my girl's bravery and couldn't help but confess my love to her at that moment because I knew that if this girl commits to something, she won't ever back out.
With her, each day is a new challenge. Living with the spunky girl means that no day is boring.
Sometimes, it is as simple as a candlelight dinner she has prepared or it might be something as crazy as an impromptu trip to the Andamans we went on last month. I am glad she walked in to my life, as she managed to glue the broken and damaged parts, to build a complete family.
Currently, we are in a live-in relationship and are living in the suburbs of Mumbai. She is a talented photographer who turned 25 recently and I am 27. I work as a freelance video editor and both of us tend to be extremely busy but make it a point to wrap up work by 9 pm and spend quality time with each other.
Related reading: When I got married to a gay man
I'm aware of the fact that my family will never accept her as a life partner, as they want me to marry some guy but all that doesn't really matter because I am with someone who accepts me wholly for who I am and inspires me to be a better person each day.
This is what the teacher did when her student fell in love with her