The issue of Priyank Sharma, a Bigg Boss contestant, body shaming two fellow contestants on national television, has taken the form of a raging debate on social media.
According to a media report on the issue, this is what happened which triggered the controversy: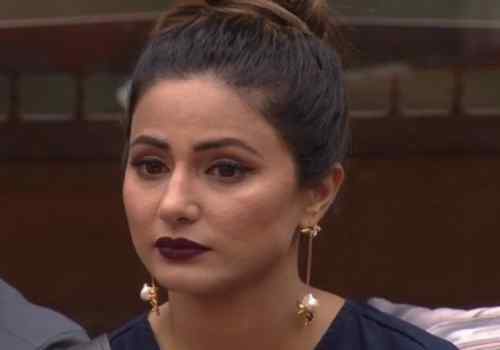 "It so happened that Priyank was furious when the house chose Shilpa Shinde as a nomination for captaincy over his BFF Hina Khan. Out of anger, the ex Roadie spoke ill about both Shilpa and Arshi in front of his squad, Hina, Luv Tyagi and Sapna Chaudhary. He went on to fat shame the two ladies by saying how they can't even run a small distance with their overgrown bodies, let alone performing tasks. He also said that the two have grown their bodies like a bull. Priyank further was heard ranting about their weight. Hina got offended by Priyank's words and asked him not to stoop down low. Luv too requested the same. But Priyank seemed to be on fire."
Sources say that Salman Khan and the show's producers have had closed door meetings about this issue since it was picked up by social media users after Hina Khan's boyfriend and Karan Patel fought it out on Twitter with hashtags, with the votes of users heavily weighing in favour of Hina Khan's boyfriend, Rocky Jaiswal.
Fat shaming on national television is not new, comedienne Bharti Singh has been the butt of fat shaming jokes for a long time, as well as so many contestants on reality shows. But this is the first time the issue is getting so much traction.
Salman Khan has already sent a stern warning to Priyank and asked him to explain. The Bigg Boss House will surely listen.
But will Bhai have the same effect on the reality shows of other channels as well?