More couples are double income couples now
'Beti Bachao, Beti Padhao'. This slogan has created quite a stir in recent times. There has been a steady rise in the female literacy rate. However, India still has a long way to go. India ranks 120th among 131 nations in female workforce, says a World Bank report. Our country has one of the lowest female participations in the workforce.
This female workforce shrinks further after marriage. As a result, in India we have a very small group of 'Double Income Couples'.
Related reading: How to be financially independent as a married woman
What is a 'Double Income Couple'?
Any couple where both partners have separate sources of income belongs to the 'Double Income Couple' group.
However, the driving force of this group varies in rural and urban India. While economic needs dominate the workforce in rural India, financial freedom, professional fulfilment and social status drives the urban workforce. Surprisingly, our villages have more Double Income couples than our cities.
For now let's just concentrate on the urban Double Income couples.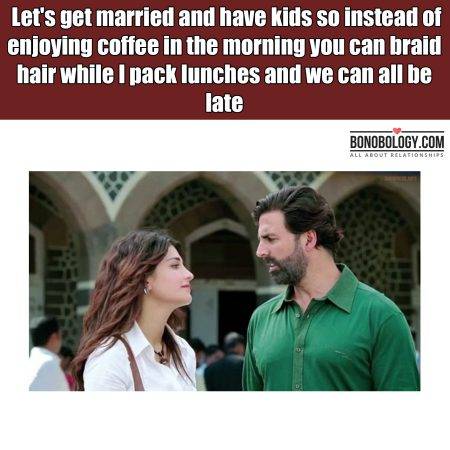 The advantages of being a Double Income couple
"They are so lucky, both are earning so well." I'm sure you must have said or at least heard something similar to this, at some point of time. Statistics show that in spite of all the qualifications, almost 51% of urban families depend on a single income. These families have a tight budget and the bread earner is usually under a lot of pressure.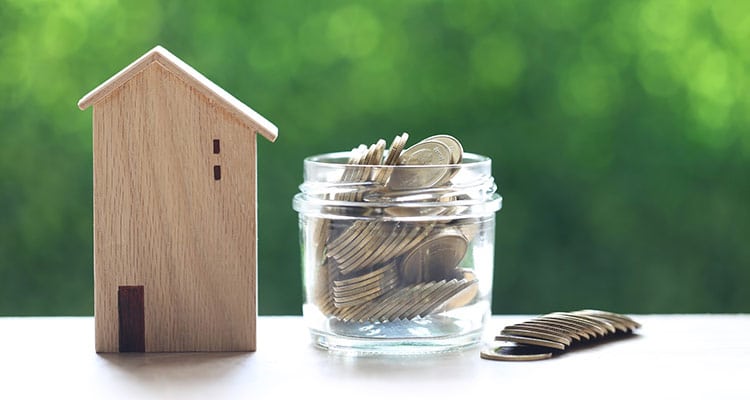 On the other hand we have the DINKS – Double Income No Kids group. This group is glorified for its lavish lifestyle which they can easily afford due to limited liabilities. However, in India, the DINKS are a relatively smaller group.
Next in line are the Double Income Couples. They have an edge over the single income families, not only in terms of monetary benefits, but also on an emotional and social level. When both the partners are financially independent, there is a feeling of freedom, stability and equality in the household. In fact, double income couples have the upper hand over the DINKS as well, if you consider kids as an asset. Research has proved that the children of working parents turn out to be more social and independent. So, as the name suggests, they have double the advantages of everything.
Related reading: Salary matters
The disadvantages of being a Double Income couple
In India the Double Income Couple has a very unique glitch. The income inequality ratio between the spouses is greater in India as compared to the Western countries, which is the result of a higher number of arranged marriages. In an arranged marriage, usually the husband earns more than the wife. This social stigma affects the entire workforce.
I approached a few middle-income working couples and discovered that in most cases, although there is dual income, the wife's income is miniscule. Distinctively, some wives take up jobs that restrict their professional growth, only so that they can fulfil the family obligations. As we all know, India fares poorly for men doing household chores. Therefore, even in the Double Income Couples, the male partner is usually the dominating one. The wife's contribution to the household finance is limited to one or two fixed monthly expenses. For example, either she pays the same EMI or a utility bill every month.
Society expects these couples to have a high standard of living, compelling them at times to spend beyond their limits.
Society expects these couples to have a high standard of living, compelling them at times to spend beyond their limits. Both partners have their own professional circle of friends, apart from the common family and friends. Entertaining all of them can take a toll on them financially, physically and emotionally.
Managing the finances in a Double Income couple
Better understanding, empathy and trust between the partners are of paramount importance if you really want to enjoy the perks of the Double Income. The second most important aspect of the Double Income couples is systematic financial planning.
Shyamasree Sengupta Nandi, Partner M. Sengupta and Co. Chartered Accountants, has the following financial advice for the Dual Income couples:
First, for all official purposes, income has to be recorded and filed separately. Whether you segregate your income and expenses at home or not is entirely up to you. Hence clubbing income together between working couples is a complete NO.
You need to maintain separate salary accounts in banks as well, where your individual income amounts should be deposited. The accounts can be joint accounts, no harm in that; but there should be two separate bank accounts. One, the husband's salary account wherein he has to be the first holder and his wife the second holder and two, the wife's salary account where the wife will be the first holder and husband the second holder. This is because, in income tax returns, you need to disclose your bank account details and the interest income from all bank deposits in joint names is always considered as the income of the first holder.
Related reading: Money, marriage and managing differences
How to make the most of having two incomes
A few things that can be done for better tax planning and getting maximum benefit so as to stay within the law and yet reduce tax incidence:
If you are staying in your own house, the ownership of which is in both your names, both can take the benefit of 'Self Occupied House Property'. Further, if there is any loan taken towards purchase of the property, it is better if the entire loan or at least the greater portion  of the loan in the name of the spouse with higher income, in order to avail of greater benefits of deduction on account of 'Interest on Housing Loan'.
If, however, the couple are not salaried and are into any joint business/professional venture, then there are various ways of tax planning to reduce the total tax impact. Partnership firms, limited liability partnerships or private limited companies can be opened, in which the couple will be partners or directors depending on the nature of the business or profession.
Investment advice for the dual income couple
Investments in taxable deposits/bonds, etc. should be split in such a way that larger amounts remain invested in the name of the spouse in the lower income slab. However, if both couples belong to the same income bracket, this will not help.
Investment in tax free deposits such as mutual funds and SIPs should be made as much as is prudent, preferably in the name of the spouse in the higher income slab in this case, as the resultant income arising out of the funds in this case is tax free.
In case of salaried couples, both should keep their medical bills separate, so that each can individually claim the benefits from their individual companies. For example, medical reimbursement to the extent of Rs 15,000 is allowed annually under the Income Tax Act for self, spouse and dependent children and parents.
Mediclaim policies, if taken in individual names, can result in separate benefits to the extent of Rs 25,000 each. However, there are Family Floater policies as well in the market, in which case, the member with the higher income should pay the premium to avail the tax benefit in his name.
Have a separate savings account
Being a double income couple, you often tend to overspend. A simple savings account opened jointly, with the spouse with lower income as the first holder, can help in small savings. A fixed sum of money can be transferred from the salary accounts into this account every month so as to build up a small but steady corpus. This can be utilised for extra expenditure that may arise during festivities, special celebrations, family functions, and of course, the much needed vacations.
A country like ours needs more Double Income Couples for a well-balanced economy and society. An increase in the ratio of double income couples is directly proportional to the increase in women's education and employment rate. Only when this happens, will our country be developed in the true sense. < https://www.bonobology.com/how-to-be-financially-independent-as-a-married-woman/