(Part of an Army series curated by Vaishali Chandorkar-Chitale)
Perhaps it was meant to be or maybe I had asked enough times and voila! I was married to an army officer. My father is an army officer, from the armoured corps and so obviously, my husband had to be too. The gods were kind.
Related reading: When I first saw my dashing army captain..I wasn't wearing specs and then…
As a kid, I would ask my father how we always got posted to the most amazingly Godforsaken places in the country and he'd say "Bachhakins, because of our role in the army, armoured corps postings are generally to places like Pathankot, Babina, Nabha, Suratgarh" and the list, of so far unheard places, went on.
Paradise in Pathankot
As luck would have it, my husband was in Pathankot when we got married. It was my first station with him and not as Godforsaken as I'd believed it to be. The memories we made in this station, are priceless, to say the least. Being well placed, there were always the getaways to Dalhousie and McLeodganj. The winters were brutal and yet every get-together, every barbeque we hosted, made it fun. The lush green in the monsoons and the simplicity of the place, made me fall in love with the city, so much, that I was convinced that I eventually wanted to settle in Pathankot.
As time passed by, we moved for one course and then to another, always coming back to Pathankot. Then one day it was time for our posting and guess what? We were going to Suratgarh. Unfamiliar as the name is, I was not unfamiliar with the place. My family and I had had our fair share of a Suratgarh posting, when I was a kid.
Sultry Suratgarh
Suratgarh is a small town in Rajasthan, which was famous for "Vardhaman mills (aka linen heaven…every army wife knows this outlet), its sand dunes and its faujis". A small town where time stands still, so much so, that unless you specify 'Rajasthan' even Google asks "Did you mean Surat?"
The excitement was palpable, I was going to a place full of memories of my childhood, but now I could make new ones, from a new perspective, that of a married woman, an army officer's wife.
I urged my husband to buy the big, noisy desert cooler, sure that it would suffice in Suratgarh's arid and dry heat, like it used to, all those years ago. There are times I'm grateful for having a husband who doesn't always agree with me, this was one of those times. Thank God he didn't listen! Because I was in for a shock. Thanks to the Indira Gandhi Canal and the new water systems, Suratgarh now had paddy fields! No more dry heat, instead sultry, humid climes and I was glued in front of the air conditioner, as much as possible.
It took a while, getting used to the weather, but we army wives are a sturdy lot, and I moved on, humidity and all.
For all its weather conditions, Suratgarh still remains a quaint little town with a fairly self-sufficient cantonment and airy spaces. The drives from Suratgarh to Bikaner, Lunkaransar or anywhere in Rajasthan are breathtaking, despite the heat.
Related reading: Lizard, rodents, rats and husband…what more could I ask for in marriage!
Delightful Delhi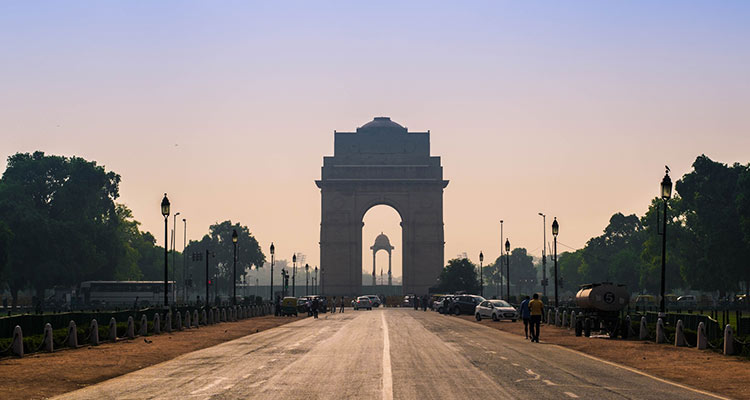 Time went by and we were posted to Delhi. A seven-day notice and rushed up packing later, we were in the capital. Then started the move from one guestroom to another, temporary accommodation and finally to the house allotted to us.
Unpacking began, and as daunting as the task is, believe me, it is also a lot of fun. There is immense joy in rediscovering your favourite pieces, the pleasure of redecorating your rooms, a new setup and a new look, every few years.
Though the problems begin when you start looking for things that your husband had packed. Somehow, they are never where he claims he had packed them. Here, patience is key. Sooner or later things will emerge, tucked away in nooks and crannies, packed in the most precarious ways and in unimaginable places.
And many more places yet to come
Well, we have just started out, a few postings under the proverbial belt. Still new to the art of packing and unpacking, with all the heartache of broken and missing things, the hard work and labour and the joy of buying new things to replace the old, there is a lot to learn yet. No matter the city, town or wherever you are posted, there is a certain connection you form with the place, the memories you make and the nostalgia over the times gone by.
For all the hassle of postings, packing and moving, or the nomad life we lead….would I change anything? Not a thing…..ok maybe, a few things, like getting my husband to pack better and keep track…but nothing else. With everything it involves, I choose to be, forever more, an army wife, leading the nomad life, adding pages to the posting diary. < https://www.bonobology.com/when-i-first-saw-my-dashing-army-captain-i-wasnt-wearing-specs-and-then/