As told to Joie Bose
(Names changed to protect identities)
I'm almost 60 and I'd once fallen in love, when I was 16. She was a year younger and lived in the apartment below ours. We never told each other we loved each other, or were officially together but I'd taken it for granted that we would marry. In those days, men and women were rarely just friends. But Meenakshi left me for another man, Sahil. I heard she was getting married and when I confronted her, she replied, "What to do? Father told me to."
Click here to read about this single man and married woman who are 'just friends' in the most wonderful way.
I'd topped the university and bagged an editor's job in the most popular newspaper house. But Sahil was all that a middle-class father might want for his daughter: an only son with two houses and two cars. She left for Bombay roughly 25 years ago. I never met her again till recently, for soon after her marriage, her parents moved.
Click here for 8 arranged marriage facts you did not know about.
I had my share of flings after that but remained scared of commitment. I was on the verge of getting married once to someone I met through a matrimonial agency, but a strange feeling made me do a background check on the woman. It turned out I was her Sahil and for the life of me I couldn't bring myself to marry her.
Click here to read about this couple from very different backgrounds who fell in love.
About five years ago, I met Meenakshi in the airport. We reconnected while waiting for our respective flights. She'd come to Delhi to shop for her daughter's wedding and I'd gone to cover the elections.
Click here to read 'was she wrong for meeting her ex before her wedding night?'
When I asked her how Sahil was, I was surprised at her tepid monosyllabic answer, "Alive!"
But we had far greater things to talk about and it was the most comfortable I'd felt in years. We spoke of our shared history, our shared interest in literature, of plays we had watched and what not! Weekly phone calls soon became daily and I started sharing her life.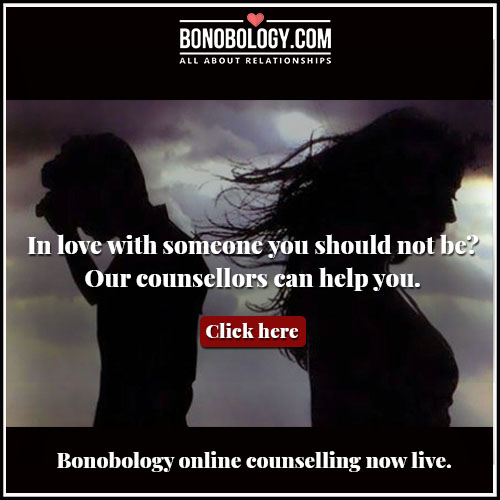 Click here for 8 risk factors that make it likely to have an extramarital affair.
She was running a small NGO for underprivileged women. Her trials and tribulations became mine. We have grown close, much like before, I must confess.
Related reading: Just one phone call made me get over my school crush
Meenakshi bought her old apartment back. She told her husband it's in her parents' memory but I know that isn't the real reason. She never stays there. She sleeps in my house, though we have never slept together. But Sahil couldn't be bothered.
Click here to read about how sleeping in separate bedrooms made them a better couple.
He stopped bothering soon after she delivered a girl child. He has nine hardware shops and two car showrooms in Bombay, and plays golf. He's never had time for the two lovely ladies he's blessed with. But Meenakshi never complained. Girls back then rarely contemplated divorce, even if things didn't go well. Moreover, Sahil had never beat her up or denied her money, so she had nothing tangible to complain about.
Click here to read about this woman's struggles with her alcoholic and womanizing husband.
There were rumours of him having another wife and a son in Pune but Meenakshi never paid heed to that. Rumours were just rumours. Her father would die of grief if he knew his only daughter was contemplating divorce.
click here for 15 signs you need a divorce.
Meenakshi's daughter Mira married a Calcutta boy and lives very near my apartment. She had a daughter, Mia, three years ago. Since both Mira and her husband work, I take Mia to school every day and keep her in my house, till her mother comes in the evening to pick her up. Mira's in-laws already have their hands full with their elder son's two sons.
Mia is a responsibility they refused and I gladly took her up. She calls me Nanaji. Mira just calls me Ji, not committing to a name to this semi father-daughter relationship that has grown between us.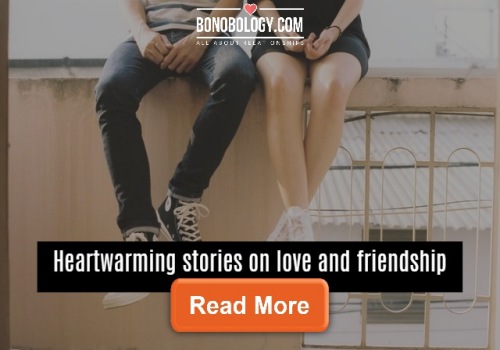 Mira has her evening tea with me and discusses her day. We often catch Meenakshi on speakerphone from Bombay when she is not in Calcutta. She divides her time between the two cities. Mira once asked me what the nature of my relationship with her mother was and I told her, I thought we were friends. Mira never asked me anything more.
She is just like her mother, she will never complain about her husband. But the way Mia's birth went uncelebrated in her husband's family, and how her husband never stood up for his daughter, has cooled her off from him.
Click here to read about how this widowed woman married her best friend.
Meenakshi never even broaches the topic of our relationship. Sometimes I fear one day she'll come and say, she won't meet me again because someone else has asked her not to and those times, I'm tempted to ask her to marry me. But I'm scared. What if she says she can't and goes away? I would risk losing Mira and Mia as well.
I would rather not risk a present this beautiful for the sake of a possibly more definite future.
Sometimes some things are best left unsaid. Especially the undefined ones. And just because they aren't defined doesn't mean they don't exist. Or they are bad. I'm almost 60, single and after a very long time, very happy.
Here I was having a crush on a man ten years younger than me