Bigg Boss is the reality TV show running on Indian television since 2006. Every year is a new season with new participants from varied backgrounds. I had never watched the show until very recently when a colleague, a Bigg Boss addict, said to me, "If you want to feel and be aware of your sanity, watch Big Boss."
In most circumstances I do not succumb to a suggestion given by anyone who is under the influence of any form of addiction; however, her statement made me feel that the show might help me be more conscious of my abilities. So there I was finally hooked to Bigg Boss in its 13th Season.
Why Am I Watching Big Boss?
As I watched the episodes, the one thing that consistently came to my mind was "Why am I watching it?" and yet I continued.
A part of me probably enjoyed the nonsense, just because it made me feel self-important; after all my medium of earning is way better than being locked up in a house with a set of strangers with a futuristic relationship.
Yet, there was another part of me, which wondered about the very relationship these participants (housemates as they are called in the show) were sharing, as the episodes progressed.
Related Reading: Why Do Fights Become More Important Than Relationships
The couple fight
A couple has an altercation (apparently a ridiculous issue) and the girl hits the boy with her sandal, actually 'chappal'; the word gives more depth to the act. She abuses the boy with choicest of the Hindi curse words, e.g. Suar ka baccha (Gabbar is indeed iconic!), kuttey ka pilla etc. etc, while the boy continues to be agitated, without being much creatively abusive to the girl (#Metoo movement has left a phenomenal impact on the men). He sticks to the traditional 'chal photle'. After an entire episode of the girl-boy fight, they finally make up in the next episode. Therefore, two precious hours of my life, I watched two immature people, said to be in love, abuse each other, the girl demanding respect from the boy while she continued to use the cuss words on him, and he, blinded in love for this girl makes up with her crushing his self-respect.

There are millions like me who must have watched the episodes, and not only watched, many may have absorbed love and couple relationship to be this, a bouquet of stupid fights, abuses and demands lacking the scents of romance, tenderness and tolerance.
"Love" for Gen Y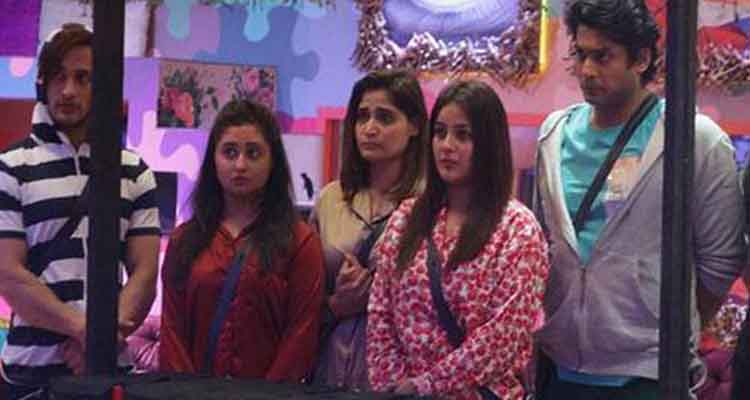 This is the 'Love' bouquet we are gifting to the new generation. However, not all was bad in those two hours, it was fun to watch the other housemates enjoying the couple making up.
The best line was 'Oye, dekh-dekh-dekh Pyaar ho Gaya hai'.
I don't give up here; I watch more episodes. Self-importance is an amazing feeling. It gives a different high. This time there is another couple fight, where the girl is an extremely attention-seeking, oversensitive and picks up keywords in a conversation to cry on. The boy is definitely angry because he thinks she is probably two-timing and does not have a mind of her own. The girl feels the boy is overreacting because the three beautiful words that she said to the other boy was just out of the fun. To be precise it was a 'mazaak'. 'I love you' just lost its worth and depth, while 'trust' in a relationship lost its meaning. Thankfully this couple does not indulge in abuses. Another set of million viewers who will get into a trustless relationship in the name of love.
Love hasn't survived on Bigg Boss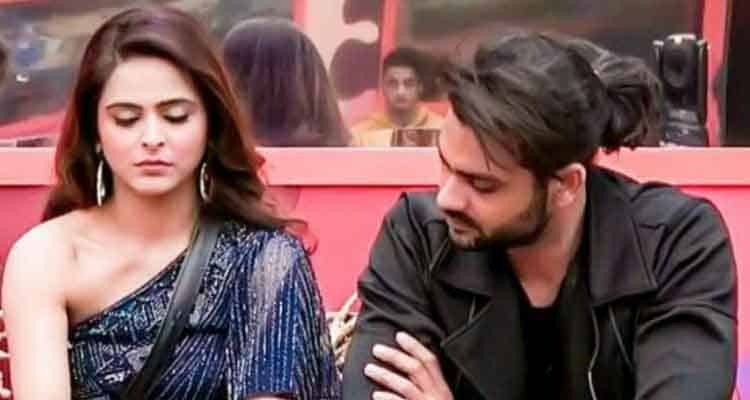 Madhurima Tuli who was the girl who hit Vishal Aditya Singh with the sandal was eventually evicted from the house and in an interview after her eviction, she said that Vishal hadn't made a single call to her. After what transpired was she expecting one? Really?? Vishal sounded a wee bit more sensible in his interview when he said he did not want the same things to drag on so he didn't make a move outside the house.  
They have indeed taken the concept of a relationship to a different level but there are plenty of instances when celebrities found love on Bigg Boss and broke up soon after the show. The longest surviving celeb relationship after leaving the Bigg Boss house was probably between Upen Patel and Karishma Tanna. After they fell in love on Bigg Boss they went on to do Nach Baliye together and then MTV Love School but their love finally bit the dust. That too after a very Bigg Boss-ishque kind of spat on the road – when Upen left Karishma in the car and took a cab in a huff – finally they broke up.
Related Reading: Celebrity Breakups That Have Shocked Social Media
I didn't wait for the finale
Clearly, by now, I was done. Although the show does display the reality of modern relationships, it highlights the negative aspects of competition. Instead, would it not be better if it presented the good side of the coin? We Indians watch TV shows and movies for entertainment, but at the same time, the impact that television and cinema have on our society is unbelievable. We have a tendency to believe and follow what we see.
So shouldn't Bigg Boss focus on the tenacity of relationships, on the reality of love and not just leave it as a flippant feeling to be lived through just fights and making up? But who am I to decide?
And the truth remains what Bigg Boss decides works on telly works for me because I am watching it. Are you watching it too? What's your take on Bigg Boss 13?