I've been married to my lovely wife for over 14 years now. Together, we have weathered a lot of storms. Yet, I wouldn't hesitate to admit that there have been numerous occasions in the past when I wondered if I had made the right decision to even get married.
Testing times always bring to the fore waves of regret on what life could have been had I chosen to marry someone else or stayed single. I'm sure my wife had similar thoughts waft through her mind, even if she hasn't said anything of this sort openly.
But every time we tide over a difficult circumstance, I pat myself on my back for keeping the faith and seeing the storm through.
Hiding in plain sight
Look around. You will see numerous homemade recipes, traditional elixirs, lotions and potions that can cure every ailment and the list is endless. However, when we are in need of relationship advice or inspiration, we shun all traditional wisdom or don't consider it relevant.
So what conditions us to accept homemade remedies for a headache, while we disregard homemade wisdom that has strengthened the institution of marriage for generations?
Related reading: These 9 rules for a happy marriage will make you go "That's it?"
I didn't have an answer, but a light bulb went off in my head.
I was always close to my maternal grandparents and they had a big role in my upbringing. Naturally, I imbibed values and ideals from them. My grandfather passed away over a decade ago and my grandmother passed away 5 years ago. Yet they live in my heart and continue to guide me through difficulties and challenges.
One of the most valuable inheritances they left behind for me is the way they conducted their 45-year union and the lessons I learnt from them.
Reflecting on their lives, I took away four important traits from their marriage and decided to apply it in my own relationship. I can confidently vouch for their wisdom as I put these ideas to good use in my marriage.
Here they are.
1. Banish selfishness
My grandmother had 9 children and ran the household like a well-oiled machine. All her children grew up to be accomplished individuals with happy families. That's not all. My grandfather was not a wealthy man and he always struggled to make ends meet. My grandmother made sure that the children were well fed and received a good education, even though she had very little to work with. It was obvious that my grandmother was a selfless person and her boundless compassion for her husband and family was the glue helped them thrive under difficult circumstances.
Lesson: The only way you can survive the ups and downs of your marriage is by doing away with selfishness.
Think about the last disagreement you had with your spouse. I'm sure you will always zero in on some selfish motive that triggers a major argument. It could be as simple as your wife not being available to show up for an important family event or a company party or one of you decided to make a big purchase without bothering about the financial burden it could impose on your family.
If you think long and hard, you will invariably zero in on selfishness as the root cause.
2. Manage your expectations
Considering the challenges my grandparents must have gone through to raise such a large family with limited resources, their marriage was remarkable. They remained married for over 45 years until my grandfather passed.
My grandmother was 11 years younger than my grandfather, yet she showed maturity beyond her years. Never once did she expect anything from anyone. My grandfather did the best he could to provide for the family and my grandmother ran the house. That was the only expectation they had from each other and they stuck to their roles till the end.
Lesson – When you keep your expectations realistic, you build a solid foundation for a long-term relationship.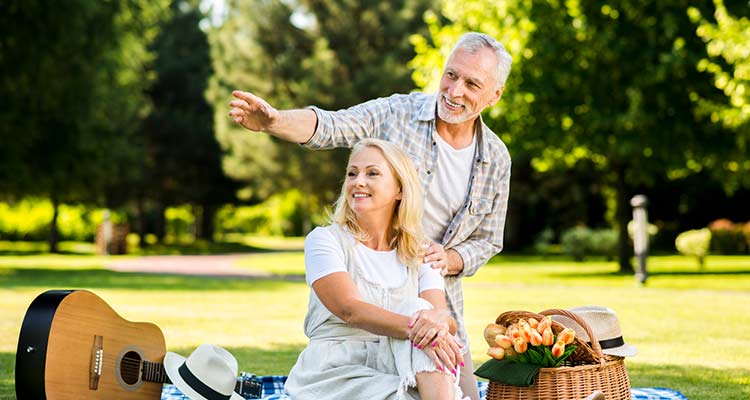 The biggest hurdle I faced in my marriage was mismatched expectations.
As a couple, we seemed to always have conflicting expectations from each other. My wife wanted me to be nothing less than a CEO at work but she also complained that I worked hard and spent more time at work! I had my own tough standards that she was supposed to measure up to.
It seemed every day we interviewed each other and rejected each other!
Related reading: Our secrets to marriage and happily ever after
There is a fine line between pushing your spouse to be a better person and having unrealistic expectations. Recognising the boundary is critical for any relationship to stand the test of time.
3. Always give the benefit of doubt to your spouse
Raising nine children under trying circumstances was never easy for my grandparents. Surprisingly, there was never a single incident of a screaming match, walkout, or temper tantrum from either my grandmother or my grandfather that anyone in the family could recall.
When their children did disappoint them, they always gave them a second chance. Most importantly, they never doubted each other's intentions at any point in time. "I know why you…" was never uttered even once!
Lesson – Jumping to conclusions and doubting your spouse's intention is the stepping-stone towards disharmony.
Every argument starts with an assumption based on what we perceive. It then balloons into something spectacularly crazy and far-fetched because neither party is willing to back down or give the other party a benefit of doubt!
Eventually, one of you has to give in and apologise. If not, you will both end up holding a grudge and at some point in time, you will quit.
4. Tackle challenges together
Other than managing a large family with limited resources, my grandparents faced seemingly insurmountable challenges. Their 4th child died 15 days after birth, their second daughter-in-law died 6 months after the marriage, one of their sons (my uncle) was battling a debilitating health condition that made him immobile, and they had 5 daughters to raise in a conservative society where the practice of dowry was the norm.
Somehow they found their way through the maze of never-ending challenges and came out on the other side intact!
Lesson – When you get married, you are forming a team to take on challenges together. You are always expected to have your spouse's back and vice versa.
The heady honeymoon days immediately after marriage don't last long. When all the charm wears off, you are left with your spouse who is no longer infallible and has glaring flaws (and vice versa). On top of this, life will throw you a series of curve balls that you need to overcome.
The only way you can pull through is if you work together as a team and pull in the same direction – just like my grandparents.
Never get into a blame game or count scores about who goofed up the last time or how many times they dropped the ball. If you believe you can step up your game to cover for your spouse's mistake, do it without any expectation or preconditions.
Standing the test of time
My grandparents weren't the perfect couple by any stretch of the imagination nor am I reflecting on their life wearing rose-tinted glasses. However, in spite of all their flaws, their marriage stood the test of time because of the unconditional love and commitment they had for each other and their family.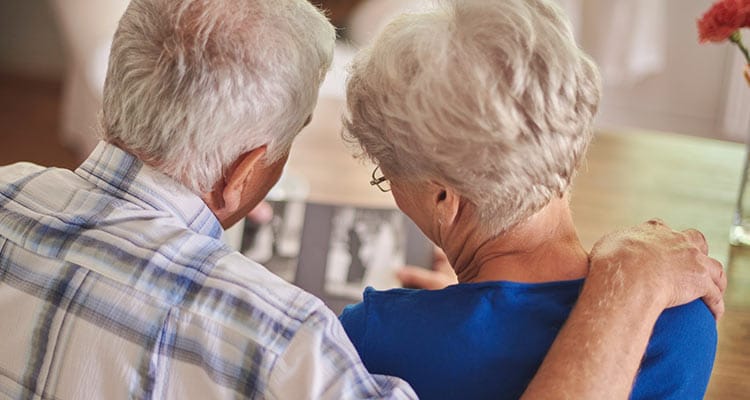 What my grandparents pulled off is not easy to mimic. Sometimes, separation is the only solution. However, before you reach the end of the rope, give it your best shot and try utilising the bag of tricks my grandparents taught me. Maybe you will get your marriage back on track and ride into the sunset together. I did just that and I'm happily married.
Save<Save< Save<Save<