The boy is called Ali Fazal and the girl is called Richa Chaddha. Both of them are successful actors in meaningful films and both of them are soaring higher with every passing day.
But both of them have done something together that has made them the toast of Bollywood today and a hot topic of discussion at every Bollywood party.
Ali and Richa have declared it to the world a couple of months back that they are dating with a very cute Instagram post.
But when everybody thought that this relationship will also go the way most other Bollywood relationships go, Ali and Richa have chosen a beautiful way to keep it intact and drawn strict lines around them.
The first rule of the relationship, Ali says, is their 'little friendship'.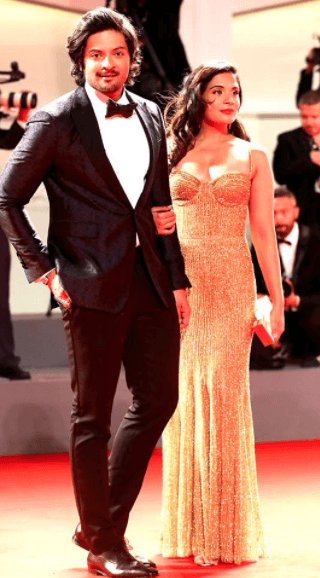 "It's our friendship, which grew over time. It's so easy for everyone to fit us in a genre and label it love. Love is when we last, so the hope is that we arrive somewhere close to that," says Ali.
This stress on friendship above anything else (read marriage, professional goals, couple expectations) is something that is refreshingly new in Bollywood.
Another great marker about this relationship is the non-indulgence of profession in their personal lives.
With most Bollywood stars – even Virat Kohli and Anushka Sharma – we see the couple making advertisements together and drawing the maximum possible benefit from their star status.
This is also where Ali and Richa have agreed to draw the line.
"I just hope this is the last time I will be disclosing status on my personal life. We don't want to jeopardise our little friendship. But am happy, I am very happy," Ali added.
The two have declared to the media that expecting them to arrive together at public events, give statements together and do adverts together just because they are dating, should not be considered a possibility.
In Bollywood, celebrity relationships are fraught with pressures of the 'status' that a relationship has to endure. Seeing the two of them define their relationship in a much better way makes them the trending couple of today.
This was aptly summed up by Richa in one of her recent interviews.
'Being in love is one of the best feelings in this world. Ali and I have collectively decided neither to deny it nor to discuss it because it just gets out of hand. I don't want to take that pressure (of marriage) as of now. I think it's important we make something of our lives, collect money and do cool things," says Richa.
Too cool, isn't it?