Every time we see a successful marriage or a happy couple we can't help but ask the couple, "Arranged marriage or love marriage?" Every time someone asks me this, I stutter…stammer… and get confused.
It all began in June 2008, when my parents sat at breakfast with luchi and aloo chocchori (typical Bengali breakfast) talking about me: returning late at night from work in a new car every day, with new men/driver inside, refusing to attend family functions (losing prospective grooms); now that she is finally done with her studies and all other 'parental duties' are over, let's get her married. My mom, in particular, was paranoid, having married late and conceived me even later, by normal middle-class standards. She put on her specs, took a red sketch pen and began to circle prospective grooms in Ananda Bazaar Patrika's Sunday edition matrimonial page. She also called my bestie (Ahana) home in the evening and asked her to help her convince me. Ahana enthusiastically sat down with her laptop and created a profile on a matrimony website. She ticked 'showing interest' on random profiles and invited them to chat.
Now both these parties knew my love for a uniform. Somehow I always imagined myself as a police officer as a child, beating up the bad men. My grandfather being a lawyer in Kolkata High Court, I always saw men in uniform come and go at home. My choice was nowhere to be seen in the marriage market. I had little interest in getting hitched at 23 and told myself, "This too shall pass. They will get frustrated and all this will get over soon."
Related reading: 11 easy and effective tips to survive heartbreak without breaking yourself
My daily routine continued while my parents advertised their precious daughter in newspapers and my frenemy (friend turned enemy) Ahana controlled my online profile (whose ID and password I didn't even know).
My parents stumbled on a man in uniform, an elder son, Bengali Brahmin like us. They spoke to his parents and apparently I was 50+ in the queue to 'be seen'.
Related reading: Tales of arranged marriage couples who didn't sleep on their first night
Meanwhile, one day a chat window pinged with a "Hi" from one of the random profiles. A uniformed soldier with a sword in hand smiled through the computer screen. Wow, what a way to impress a girl… but it did something to me somehow. We agreed not to disclose our names, as we did not want to fall in love right away. Chat continued to mails, which soon shifted to Orkut. We did not have any other social networking sites back then. And after being in touch for over 20 days we decided to share our numbers. Calls and texts followed, and more and more I found that everything about this guy from the Internet matched the prospective newspaper groom. Finally, I asked him one day if he knew a person with that name, and he was shocked. He thought I'd been spying, but when he learnt that our parents already spoke about us, felt a bit relieved. He kept calling every day and one day when I got hurt that he didn't call at the usual time, I thought it was time to stop. I asked him to speak to his parents, and if he wanted to go forward then it would be great, otherwise, we should not be playing with fire.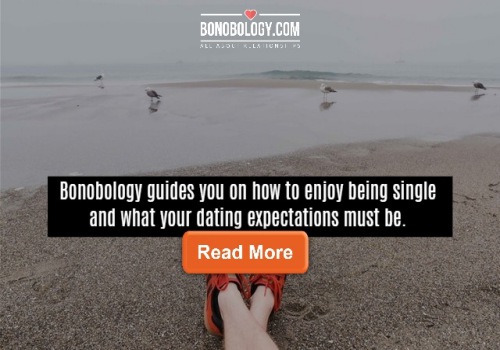 He didn't call for two days and after that, his parents called saying they would come to see me in 3 days' time (ahead of those 50 other females). I won't deny secretly I was overjoyed, but at the same time afraid that if his parents rejected me, he would vanish right away. Lady luck favoured me…they came, they saw, they conquered. My happily-ever-after happened after 4 months in which we couldn't meet physically, about which I am extremely proud, as it didn't leave any occasion for mere physical attraction. He swept me off my feet five days before the wedding when we formally met, with his charming nature and friendly smile.
We never told our parents about our online meetings. After many years they found out and tweaked our ears. But at the same time, they were extremely proud of our choices!
We've successfully cleared the 7-year itch, have a sweet little darling of 5 years, and countless memories, fights, make-ups and sweet nothings. All I can say is I couldn't want more. As they say, "Every love story is unique, but ours is my favourite."
We made it. Happy Anniversary, my love!