(As told to Joie Bose)
A middle-class Marwari boy who was born cockeyed had no option except a foreign education to be his passport to marry a decent girl. I was sent to China to become a doctor for three reasons:
Doctors got good girls
China was the cheapest foreign destination for education
I didn't get admission anywhere in India, because I had been quite a bad student.
In medical school at Shenyang, I met Sue Wong. She too was cockeyed. Strange but true! Then the inevitable happened. See, we were friends and she was helping me learn Mandarin and in class. But a Marwari boy like me is not allowed to fall in love and marry. We must follow tradition. But Sue was perfect for me. She didn't judge me, she was soft spoken and helpful. But I broke her heart and after seven years, I returned to the dingy lanes of Burrabazar in Calcutta. Almost simultaneously, I was put up in the marriage market. Even before I could get the license to practise in India.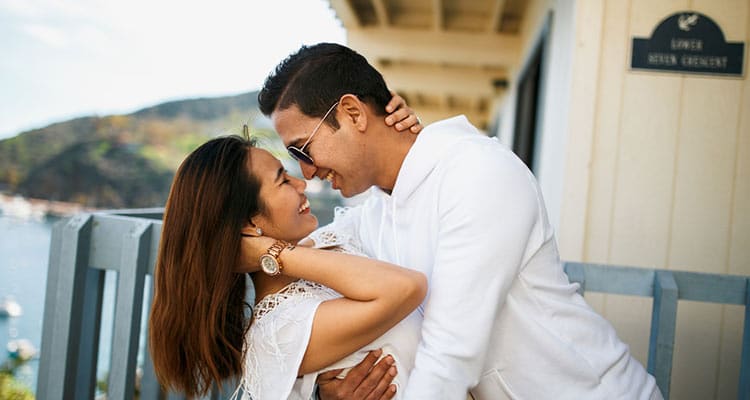 Click here to read: Arranged marriage and the interesting men I got to meet.
Ambitious bride
Neha's father had been waiting desperately for me to return, had sent the choicest sweets to celebrate my return and had conducted a puja for my safety as I had boarded the plane. Needless to say, the very next day after landing in India, my entire family was invited to her house and eventually, as is customary in the arranged marriage setup, we were asked to spend some time together, alone.
Click here to read everything about the 9 types of marriages in India.
Neha, unlike Sue, was a firecracker, as daughters of rich fathers usually are. "Will we go and settle in China if I marry you?" was the first question she asked me, staring into my eyes, which I am sure had become more abnormal than usual because of pressure. I'm a shy guy. The thought of going back to the land of Sue with an Indian wife was crazy and so, I immediately said, "No". "Any chance of settling in America or London?" "No," I replied, because I had realised that the Chinese degree had made my chances quite bleak.
Click here to read: Mine was an arranged marriage based on the man's job rather than the man.
"Why didn't you get your eyes operated to make them look decent?" she asked blatantly. No one had ever asked me that question before. No one spoke to me like that. The thought of spending my life with her terrified me and before I could say a single word, she passed her judgement. "See, I can't marry you like this." I left the room and went out of the house.
Related reading: 7 reasons why you should opt for love marriage and not arranged marriage
I'm a joke…
After Neha rejected me, my marriageability was questioned a lot in the community. I was portrayed as an ugly man with no ambition. People even made fun of my shyness and questioned my sexual potency. Over the next few months I was rejected by innumerable girls. I have lost count. Girls are not so shy these days, they are brash and brazen. One girl even asked me if I was okay kissing her right then, because she needed to know if I was a good kisser or not. It amazed me how these girls who were quiet and shy in front of elders became fireballs when alone.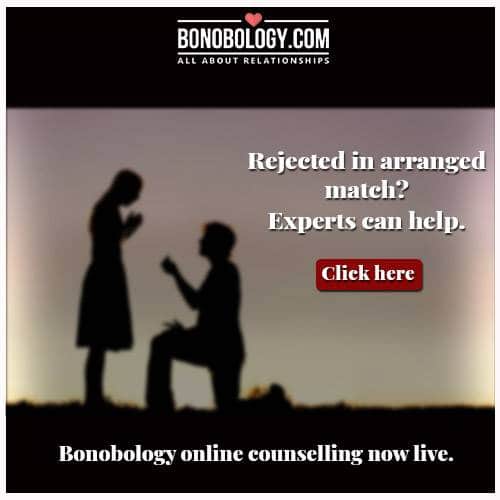 Click here to read: He was the perfect arranged marriage match till I tried to kiss him.
I often used to think of Sue. I've heard she is married now. It's been ten years since my return and I'm still not married. Girls reject me in the first round. I'm a joke in my community. I haven't got the license to practise in India either and now, I work in the administration of a hospital. I don't even have the guts to talk to any girl now, having been rejected by so many.
Click here to read: I was rejected by her alcoholic father.
One day, I hope I will go back to Shenyang if Sue ever calls me. One day I hope Sue will call me. I know there are operations that will make my cockeye normal, but I don't want to get it done. Perhaps one day someone will love me for the way I turned out.